LianTronics will exhibit at "Inter BEE 2022", an international exhibition for video and communication professionals, to be held at Makuhari Messe for three days from November 16th (Wednesday) to 18th (Friday), 2022 (Hall 5/ No. 5509).
LianTronics will unveil its indoor glassless 3D solution "W" for the first time at Inter BEE 2022. In addition, new products and display solutions such as 'xR' LED studio, 'COB' LED display, and integrated LED display terminal 'METAGO' will be exhibited.
LianTronics, as the name suggests, the "W" display draws a wavy curve, and seamless and smooth splicing creates a 3D performance space on multiple screens. The display expands the space between screens, enhancing the perception and impression of 3D. In addition, LianTronics has formed its own content production team and provides services. With LED walls and customized content, LianTronics provides a one-stop glassless 3D display solution.
Another main exhibit is the LianTronics xR LED studio solution. In recent years, virtual production has become a new trend in the LED display industry and continues to evolve. LianTronics' virtual studio display solution adopts a high-end LED wall with ultra-high refresh rate of 7680Hz, high brightness and 144Hz frame rate to ensure in-camera performance. Through high-precision machining, the LED walls are assembled into a variety of shapes, enabling curved LED walls to fit users' xR applications, such as filmmaking, online education, product launches, gaming, and esports. It says.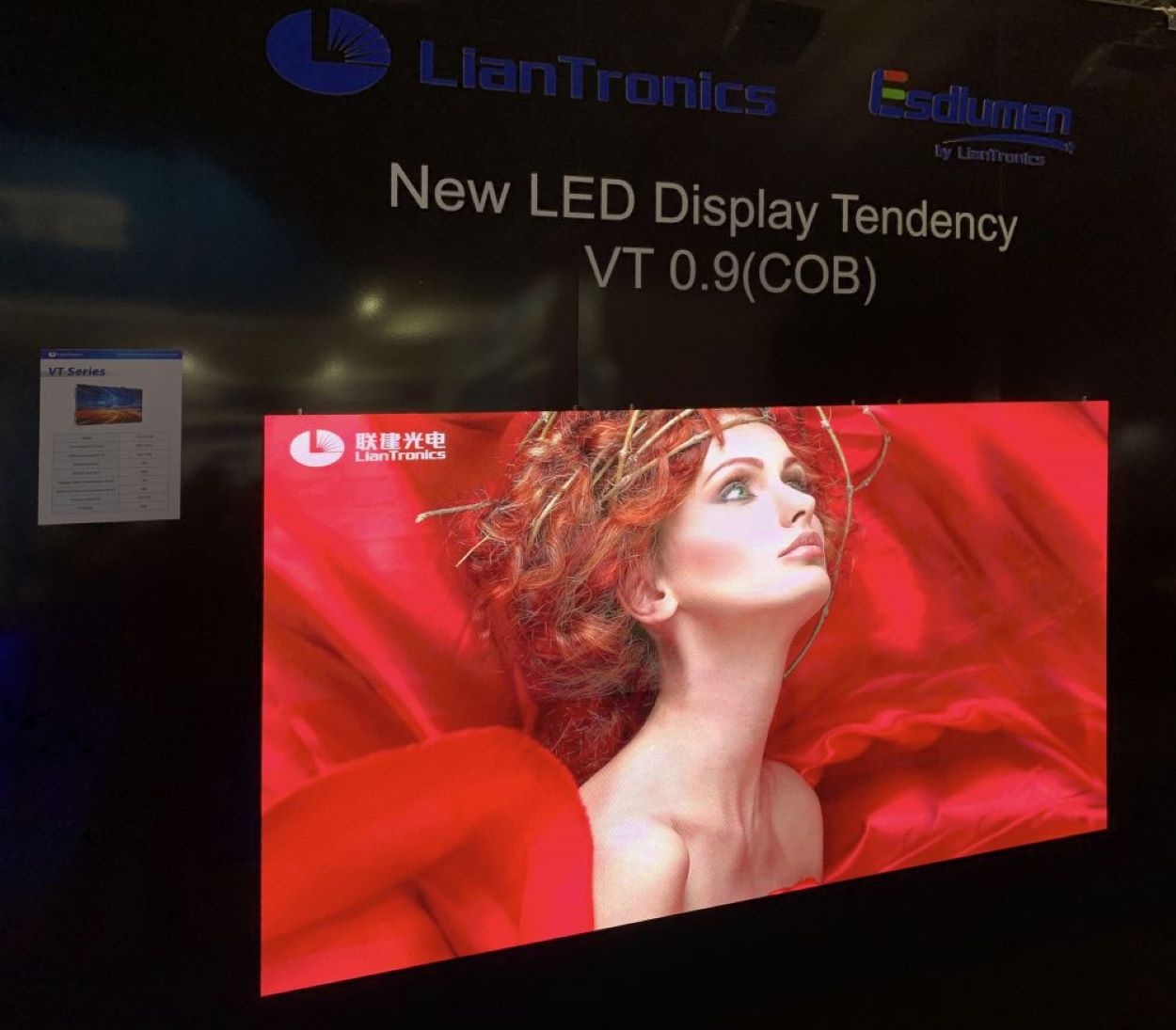 LianTronics is also showcasing its "COB Vmicro" display technology this time. As an LED display supplier, LianTronics has developed its own COB package-oriented "Vmicro" display technology, built its own production line, and has already achieved large-scale mass production.
It also showcases an all-in-one meeting room display solution that integrates functions such as video conferencing, wireless mirroring and multi-signal mirroring.