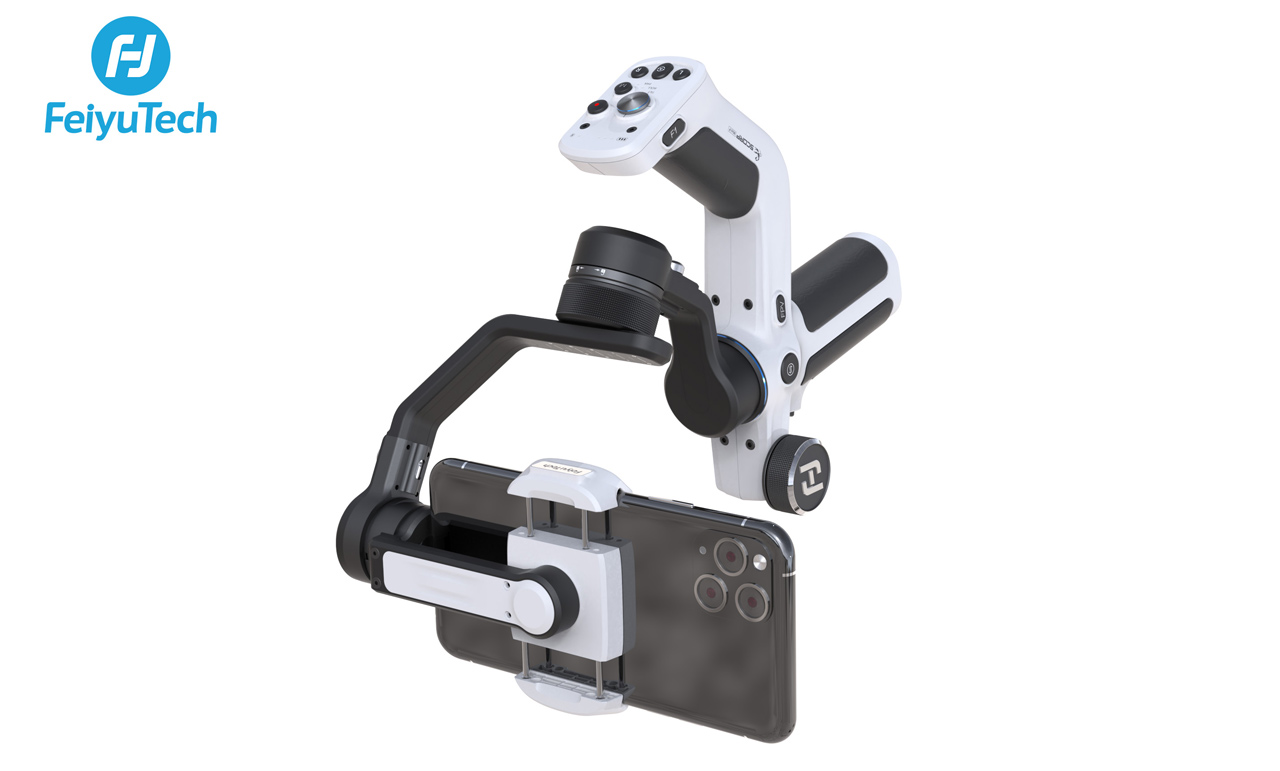 FeiyuTech's top-of-the-line smartphone gimbal "Scorp Mini-P" presales have been announced. The gimbal comes standard with a sling handle and magic wheel. Estimated retail price is $199.
Scorp Mini-P is a smartphone gimbal that allows anyone to shoot professional videos with easy settings and operations. The aviation-grade aluminum body supports a maximum payload of more than two iPhone 15 Pro Max, and provides stable shooting. Even when taking pictures that require difficult techniques, the versatile buttons and magic wheel achieves quality that is hard to believe with smartphone photography.
The main product features are as follows.
Thoroughly corrects camera shake with 3 axes.


Compensates for camera shake with the strength of the housing and high motor output. It shoots smooth video shooting in all kinds of situations, such as sports, children, pets, walking around town, etc.

With an overwhelming payload of up to 520g, it can also be used with accessories.


Almost all smartphones on the market can be attached. Even with additional accessories such as a microphone or flashlight, the payload allows for a wider range of shooting options.
Equipped with a sling handle as standard for easy low-angle/position photography


The sling handle is a feature of the FeiyuTech Scorp series, and comes as standard. Users can comfortably shoot from a low position, close to the ground, or from a low angle, looking up. Even during normal shooting, the camera is supported by two handles to create a sense of stability.

Magic wheel to control focus and

zoom
Zoom and focus can be freely controlled using the wheel. Users can control the adjustment speed by moving the wheel, allowing shooting of natural, non-mechanical images.

Inception mode with infinite rotation


The pan axis has no range of motion and can continue rotating left and right. The rotation speed can be selected from three levels, and it can be combined with other shooting modes such as normal shooting, time-lapse, and Hitchcock zoom. This makes it possible to take unique photos that have never been possible before.

Feiyu camera app provides various shooting modes and cooperative shooting