Sony will release the "ECM-S1" wireless/streaming microphone and the Sony "ECM-W3/ECM-W3S" wireless microphone on November 17, 2023. Suggested retail prices are as follows.
ECM-S1

:$419.00

ECM-W3

: $469

ECM-W3S

: $349
Sony ECM system – high-quality sound recording with little noise.
form
Back electret condenser type
Frequency characteristic
20Hz –20 000Hz
Sound collection mode (directional)
Mono unidirectional/mono omnidirectional/stereo unidirectional
Mono/Stereo
Mono/Stereo
channel audio output
2ch
Output/input terminal
Microphone (external input): 3.5mm mini jack (monaural)
Receiver (output): Mi shoe/USB Type-C/3.5mm mini jack (stereo)
Dimensions (width x height x depth)/mass (approx.)
Microphone: 63.0 mm x 137.5 mm x 63.0 mm / 157 g (including stand)
Receiver: 32.0mmx29.0mmx50.0mm/25g
Sony ECM-S1
The Sony ECM S1 is a new concept wireless/streaming microphone that can pick up a wide range of sound with a large microphone. It features monaural/stereo support and three types of sound pickup modes with a wide range of directivity.
The microphone is equipped with three compact 14mm large-diameter capsules, and the high sensitivity and flat audio frequency response enable clear recording. It is equipped with a noise cut filter and low cut filter, making it possible to collect clear and sharp sound without harsh noise. It comes with a pop guard that allows recording of vocals, narrations, and other sounds in the optimal environment.
The ECM-S1 allows users to select the sound collection mode according to the usage scene. "Monaural unidirectional" captures one person's voice, such as narration, vocals, podcasting, etc. "Monaural omnidirectional" captures the voice of multiple people and captures the atmosphere of the scene. "Stereo unidirectional" is suitable for recording music.
Transmission of Sound Data
Wireless transmission specifications support Bluetooth 5.3 Low Energy and C3plus codec. It achieves low power consumption and low latency. It can communicate up to 150m in a place with good visibility and can be used continuously for 13 hours.
The system itself comes with an audio level dial. Users can adjust the microphone using the dial while checking the audio input level with the indicator lamp. The microphones also have a mute button.
The ECM-S1's receiver is compatible with MI shoes and can be connected directly to the camera without cables. Power can be supplied from the camera, so there is no need to worry about the receiver's power supply.
It supports USB digital audio output, and both the microphone and receiver are equipped with a USB Type-C port. It is also equipped with a microphone audio output via a 3.5mm mini jack, it can also be used with cameras, computers, IC recorders, etc. that do not have an MI shoe.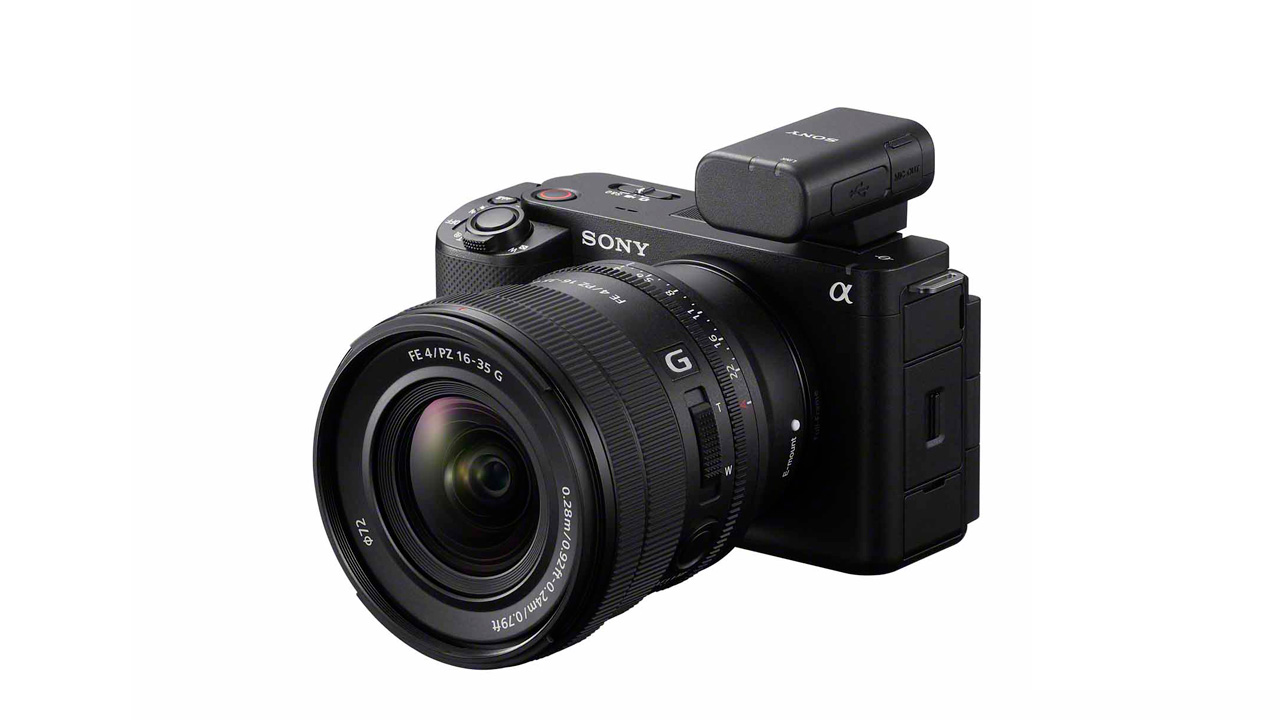 Sony EC-W3/W3S: Light and compact wireless microphone
Frequency characteristic
20Hz –20 000Hz
Sound collection mode (directional)
omnidirectional
Mono/Stereo
monaural
channel audio output
2ch
Output terminal
Microphone: USB Type-C/3.5mm mini jack (stereo)
Receiver: MI shoe/USB Type-C/3.5mm mini jack (stereo)
Dimensions (width x height x depth)/mass (approx.)
Microphone: 25.0mmx52.5mmx20.5mm/17g
Receiver: 32.0mmx29.0mmx50.0mm/25g
Charging case (NEW2): 92.5mmx41.5mmx65.5mm/110g
Charging case (NEW3): 68.5mmx41.5mmx65.5mm/90g
The EC-W3/W3S is a lightweight and compact wireless microphone that provides excellent digital sound pickup with clear audio and silence. The EC-W3 comes with two microphones and a charging case, and the EC-W3S comes with one microphone and a charging case.
Compatible with USB Type-C, compatible with computers, smartphones, and cameras made by other companies. It features a smaller microphone, and weighs 17g, which is significantly lighter than the 27g of the company's current wireless microphone model "ECM-W2BT." This reduces the problem of wireless microphones hanging around the collar and being heavy and cumbersome.
Users can use it without worrying about the battery with the MI shoe connection. A charging case is also included, so you can use it in a fully charged state and charge three microphones with one cable.
Noise suppression and condension
EC-W3/W3S also features white noise suppression. With an omnidirectional microphone unit with high S/N, it enables clear sound pickup with little noise. As an evolution from the previously released "ECM-W2BT" wireless microphone, it supports digital audio transmission using a multi-interface shoe. This makes it possible to record with less noise.
It also has a noise reduction filter function that can effectively remove harsh noises. With a noise cut filter that captures sharp and clear sound, and a low cut filter, the system reduces unnecessary bass sounds from wind noise, air conditioning, vibrations, etc.
Equipped with an attenuator function, it is possible to adjust the recording volume in 3 levels.
Wireless is equivalent to ECM-S1. The microphone allows users to choose whether to separate the two sound pickups or mix them. The microphone comes with an external input terminal, and can be used in combination with a lavalier microphone such as the company's "ECM-LV1."
The receiver is the same as ECM-S1. Equipped with a USB Type-C terminal, it can be connected to a smartphone or computer. With a 3.5mm jack, it can also be connected to other companies' cameras.