Accsoon announced the new PowerCage II and PowerCage Pro II for iPad and iPad Pro. Both cages will be available from Accsoon authorized retailers in January 2023.
The new PowerCage transforms your iPad into a pro-grade on-set monitor. It is made from lightweight aviation-grade aluminum alloy and comes with a sturdy drop protection. Other key enhancements have been made to make it the go-to solution for filmmakers, mobile journalists, photographers, educators and more.
The main difference from the previous cage is the addition of an integrated mounting solution for the optional SeeMo HDMI interface for iOS. Attached to the cage's built-in tilting desk stand, SeeMo turns your iPad into an HDMI production monitor, allowing you to record HD video for instant review, quick editing and sharing.
SeeMo connects with a dedicated USB cable, and the latest USB-C equipped iPads can be trickle charged from SeeMo while in use. With SeeMo set up, the iPad offers comprehensive monitoring tools such as waveforms, vectorscopes, audio level meters and false color.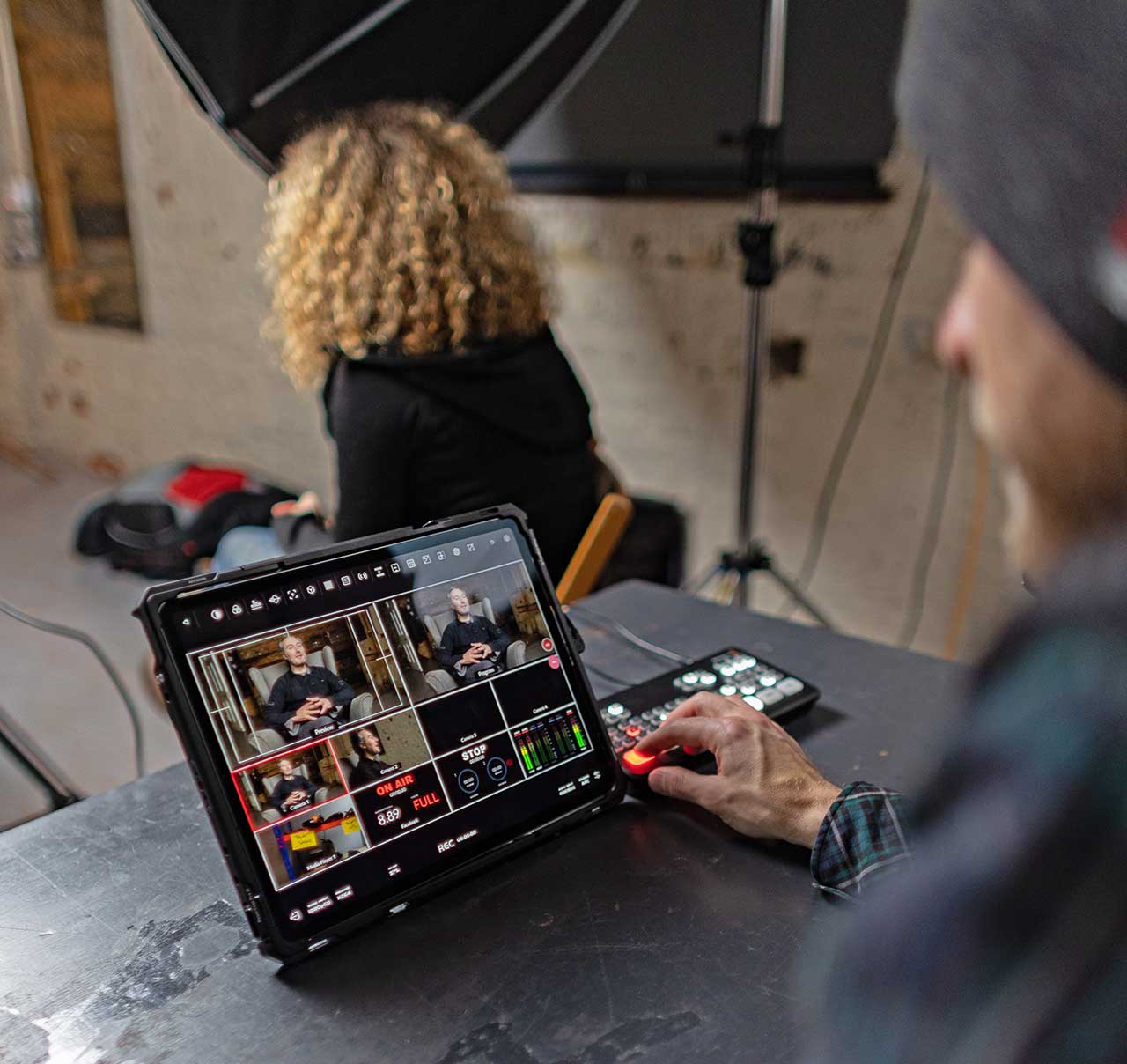 Combine SeeMo with PowerCage II or PowerCage II Pro to transform your iPad into a professional HDMI monitor
The PowerCage II and PowerCage II Pro can also supply up to 20W of USB-PD power to the iPad directly from an NP-F type battery. The Accsoon ACC04 NP-F battery plate comes with both PowerCage II models and is said to be easy to install using the same mounting points as the SeeMo.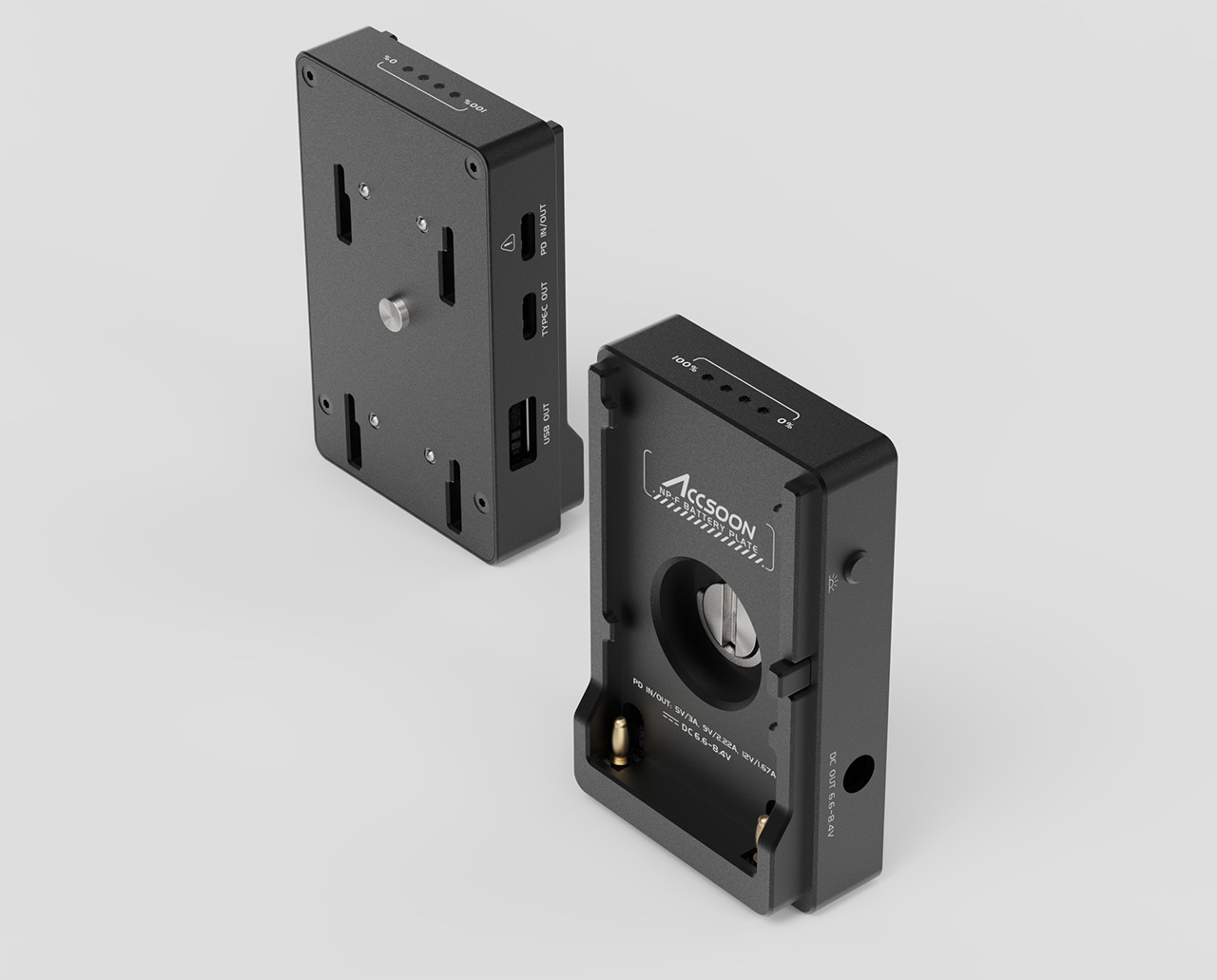 When connected with the included USB-C or Lightning cable, it is possible to supply and charge the connected iPad (iPad and SeeMo main unit cannot be used at the same time). The ACC04 has a built-in battery level indicator and protection circuitry.
If the ACC04 is not used with the PowerCage II, the NP-F battery can also be used to power other devices via USB-A, USB-C, USB-C PD and DC barrel connectors. With the right cable, it can be used to charge and power lights, cameras, phones, wireless audio receivers and other devices.
The ACC-04 has a robust all-metal construction and can be easily attached to camera cages, monitors and other accessories using the included 1/4″ 20 screw mount.
Both power cages have improved adjustable sliding frame designs and are compatible with multiple different iPad models. PowerCage II supports iPad Gen5 or later, iPad Air Gen3 or later, iPad Pro 9.7 inch, 10.5 inch, 11 inch Gen1-4, PowerCage II Pro supports iPad Pro 12.9 inch Gen3-6.
There are also more 1/4-inch 20-inch screws for attaching the iPad to stands, arms, and cameras. It can also be used to add accessories such as steering wheels, wireless focus controllers and NATO rails.
The PowerCage II and PowerCage II Pro designs have been redesigned to ensure unobstructed access to the power and volume buttons. Built-in cable management hooks. The PowerCage can be used horizontally or vertically on the tabletop depending on your needs.
The PowerCage II and PowerCage II Pro also feature dual cold shoes for attaching audio accessories and LED lights, making them ideal for multimedia production with the iPad camera. Also new is a small slot inside the cage that allows you to store a 2mm hex wrench.