Nikon Announces the Nikon Z8
Nikon will release the "Nikon Z8," a full-size / FX format mirrorless camera that uses the "Nikon Z mount" on May 26, 2023. The actual market price is around 600,000 yen, or $4,000 US Dollars.
We previously covered the rumors about this new camera, so let's see how the new Z8 will slot into the Nikon lineup, and see if the rumors were true.
The same high performance and functions as the "Z9" are installed in a compact camera body that is approximately 30% smaller than the "Z9" in terms of volume. Adopting a design that does not impair the grip and operability while downsizing. It enables light and reliable camera work in various shooting scenes including the use of super telephoto lenses. In addition, it is equipped with a vertical and horizontal 4-axis tilt-type image monitor, enabling high-angle and low-angle shooting with high operability regardless of vertical or horizontal position.
For video recording, 12-bit RAW video and 10-bit Apple ProRes 422 HQ video are recorded inside the camera, creating a compact video recording system that does not require an external recorder. Equipment can be flexibly combined according to the shooting environment, making it possible to improve operational efficiency.
In addition, by combining with the remote grip "MC-N10" (released in December 2022), operations and expressions that are difficult with conventional one-man operation shooting are possible. In addition, combined with a full line-up of accessories with enhanced compatibility with accessory manufacturers, it is possible to achieve the same comfortable operability as a dedicated video machine.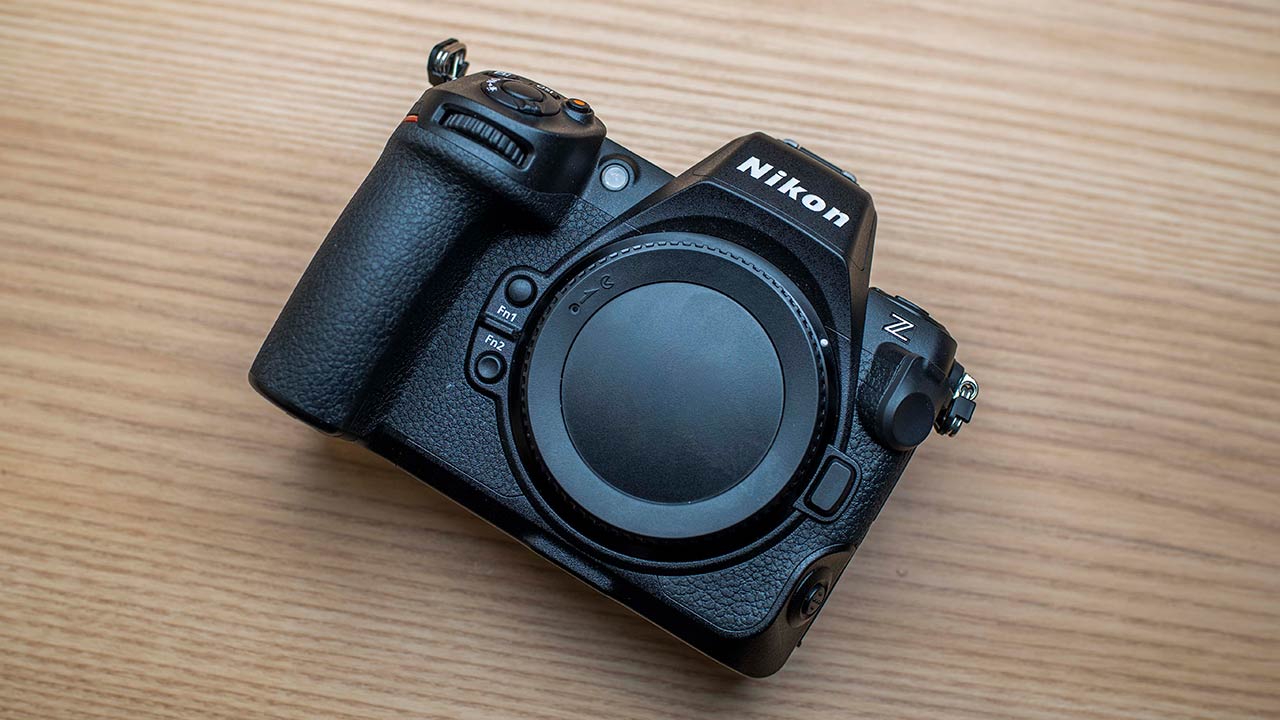 This camera is capable of recording up to approximately 125 minutes of 4K UHD/60P video and approximately 90 minutes of 8K UHD/30P video, supporting a wide range of scenes that require long recording without missing decisive moments, such as documentary and wedding photography. So many applications are now possible.
It supports nine types of subject detection for both still image and movie shooting. For example, one such setting is the new "airplane" mode, for plane spotters out there. Stable detection is possible regardless of the size of the aircraft, and the detection capability can be improved in scenes where various objects are reflected in the background or in dark scenes.
In addition, it achieves the same high-speed and high-precision AF performance as the Z9, and the low brightness limit of -9 EV makes it easy to focus with AF even in dark scenes. Exposure control makes it easy to focus on the subject.
With imaging, the camera utilizes HEIF format, which saves file size while maintaining high image quality when shooting still images. By taking advantage of the rich gradation of 10-bit, it is possible to express more impressively the rich gradation of sunrises and sunsets, and the high brightness of the illumination parade. In addition, during HEIF image shooting (live view) and playback, the 3000cd/m2 compatible electronic viewfinder (EVF) and 900cd/m2 high-brightness image monitor make it possible to check images with gradation close to that of an HDR monitor.
A wide variety of video formats are available to suit different video applications and workflows. It also supports high-definition 4K UHD 60P/50P/30P video recording with 8K oversampling, allowing you to express high-definition images on a large screen. In addition to the "Person Impression Adjustment" function, a new "Beauty Skin Effect" function has been added, making it possible to express yourself more exactly as you want, especially in portrait photography. Maximizing the potential of large-aperture NIKKOR Z lenses, it is also possible to combine ISO 64 and a shutter speed of 1/32000 sec to expand the range of expression.
"Power Battery Pack MB-N12" (scheduled to be released on May 26, 2023) is a separately sold power battery pack for "Z 8" that supports vertical position operation. It is possible to extend the number of frames that can be shot (battery life) by approximately 1.8 times. It has cold resistance that can operate down to -10°C, high dust and water resistance, and an easy-to-grip grip that allows you to concentrate on vertical shooting. In addition, even if one of the two batteries installed is removed, it supports hot swap, which allows power supply to continue as long as the other battery has remaining battery power. In addition, USB power supply is possible, and it can be charged by itself without being attached to "Z 8". It is useful for wedding photography, which requires long shooting times, and time-lapse photography of landscapes.