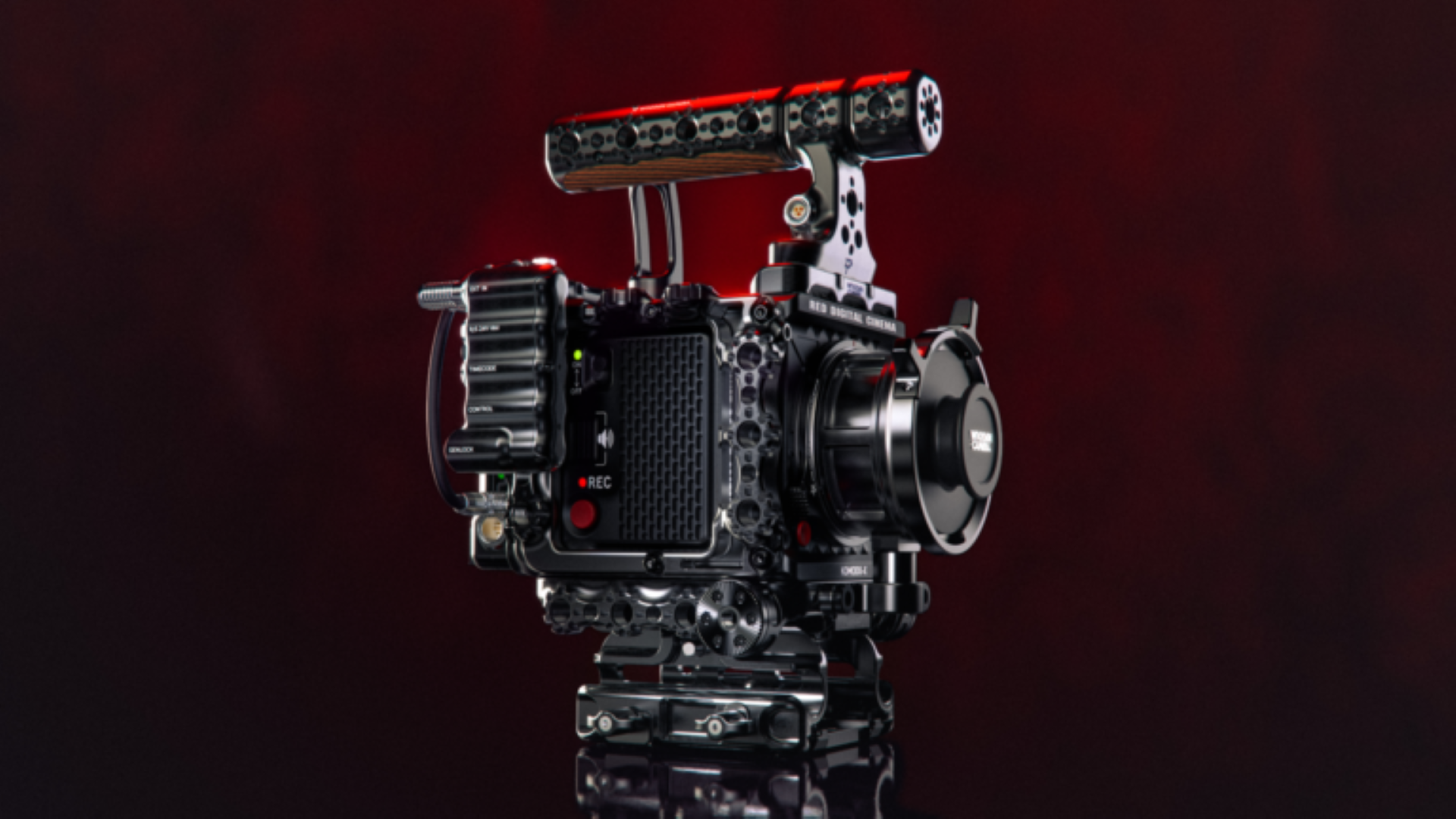 Wooden Camera has announced the Elite Accessory System for RED KOMODO-X and has started accepting reservations. The system offers an Elite system for users who want a full cinema setup, and a Core system for users who want to start with the basics. It also includes new accessories optimized for KOMODO-X as well as accessories already announced.
Dominic Aiello, Senior Director of Accessories at Creative Solutions, commented:
This camera packs an unprecedented punch in a small package.
That's why we designed a modular accessory system that allows crews to dynamically expand compact camera bodies to create full-fledged cinematography systems without sacrificing size or weight. Highlights of this collection are the ARCA baseplate, new cage system, Ultra handle system, new D-Box and new side grips.
Wooden Camera ARCA base plate for RED KOMODO X
The ARCA baseplate is designed for dual 15mm rods, allowing you to maintain the perfect lens height for studio-style builds. The baseplate includes a quick release lever and can be used with ARCA risers when weight savings are required. Also included is a dovetail for 15mm or 19mm bridge plates.
Cage system
This cage uses tie-in points on the top of the camera body and added side rails to provide necessary mounting points on the rear and sides of the camera. The system increases the configurability of the camera body and provides a sturdy base for attaching accessories. Built-in accessory rail clamp adds quick release functionality to compatible accessories such as accessory plates and B-Boxes. The cage system can be completed by adding a top cheese plate that connects directly to the camera. This allows for connectivity options like the UltraHandle RED riser with 3-pin run-stop capability, as well as expanded rigging options with a rigging top plate.
Wooden Camera Ultra handle system works with RED Komodo X
A modular integrated system with a riser that allows camera contacts to pass through the handle to a 3-pin connector with trigger function. This design allows third-party options to start and stop the camera roll. The system also includes a 1/4″-20 support bracket for added stability and a non-slip 4″ handle with a durable Bocote hardwood insert. The handle has two through-holes. The mounting bracket can be accessed with an Allen wrench while the handle is attached. This Ultra Handle System includes two 3″ handle extensions, a 1″ extension, a right angle extension, and 24 color rings. (6 each of red, blue, green, and yellow) is included.
D-Box
The D-box swaps easily when power is connected to DC onboard batteries. Additionally, there are 12V 2-pin, D-tap ports, and 3-pin 24V power options. Run/Stop is enabled on both D-Box and B-Box when connected to the camera's EXT port. The assistant side of the camera has a DC-In port for connecting additional power items such as block batteries, and also includes an EXT Out option to pass connectivity options to a B-Box that connects to the system if needed. It is.
Side grip
Equipped with a cold shoe mount at the top of each handle, it is possible to attach accessories such as a microphone for compact shooting situations. The same lightweight grip features 3/8″-16 and 1/4″-20 attachment points on the outside of the grip for additional attachments.
Greg Smokler, Vice President of Cine Products at Creative Solutions, commented:
Once our engineers started designing the basic elements that are included in every collection, says Mr. Smokler. The need for new products and different designs always increases. The result is a full line of accessories that incorporate new features and improvements to previous products that align with Wooden Camera's new design philosophy.