Guests at InterBEE 2023 interested in studio making will love this walking tour. From simple studio construction and video distribution equipment to virtual studios, this course is truly a treasure trove of studio construction!
InterBEE Walking Tour Stop 01: Videndam Production Solutions
Simple pedestal "Vinten Osprey"
Various products from Sachtler, Vinten, OConnor, and Litepanels are on display. Those who are considering studio equipment such as Flowtech and other tripod kits that are ideal for digital cinema shooting, Vinten brand pedestals  are useful in compact studios. Also, another must-see is the Litepanels Gemini series of LED lights. These are lights that are completely flicker-free regardless of frame rate or shutter speed.
InterBEE Walking Tour Stop 02 Panasonic Connect Co., Ltd. (#4309)
Video Production Zone: KAIROS Corner
KAIROS is an IT-based platform that revolutionizes the process of live broadcasting, distribution, and venue production, and utilizes the power of GPUs to stream various video sources without being constrained by video formats or the number of MEs/KEYs. This enables complex and sophisticated video expressions with low latency, contributing to improved content quality and productivity. It also supports network transmission and remote operation using IP.
Furthermore, at this exhibition, the second generation of KAIROS, the Kairos Core 200/2000 series, will be on display. This new series has increased the number of inputs and outputs, increased the number of MVs, and significantly improved storage capacity and video processing capabilities, making it possible to create even more diverse video expressions. Furthermore, it supports network redundancy and improves safety during operation. In addition, the newly designed 4RU chassis and silent fan make it even quieter.
At the Panasonic Connect booth, the latest solutions such as KAIROS will be exhibited, as well as video demonstrations in collaboration with co-creation partners, camera system solutions, sound solutions, lighting solutions, etc. that support expressiveness and work efficiency. Various products and services will be introduced. This will allow visitors to experience the "infinite power of expression" and "improved work efficiency," provided by Panasonic Connect.
InterBEE Walking Tour Stop 03 Roland (#5503)
4K streaming AV mixer "VR-400UHD"
The VR-400UHD is equipped with two 7-inch touch monitors, allowing independent video operation in dual mode. The control panel is intuitive and includes video control and audio mixing functions. There are 7 HDMI inputs with a maximum of UHD/60p, and video composition can be performed using 4 inputs. Producers can use the "scene function" to create and edit video layouts.
There is a USB Type-C terminal on the back that allows UHD/30fps live streaming. It is also equipped with a 14-channel audio mixer, allowing advanced audio adjustments.
InterBEE Walking Tour Stop
04: Ginichi, the distributor of Røde
"Rødecaster Duo"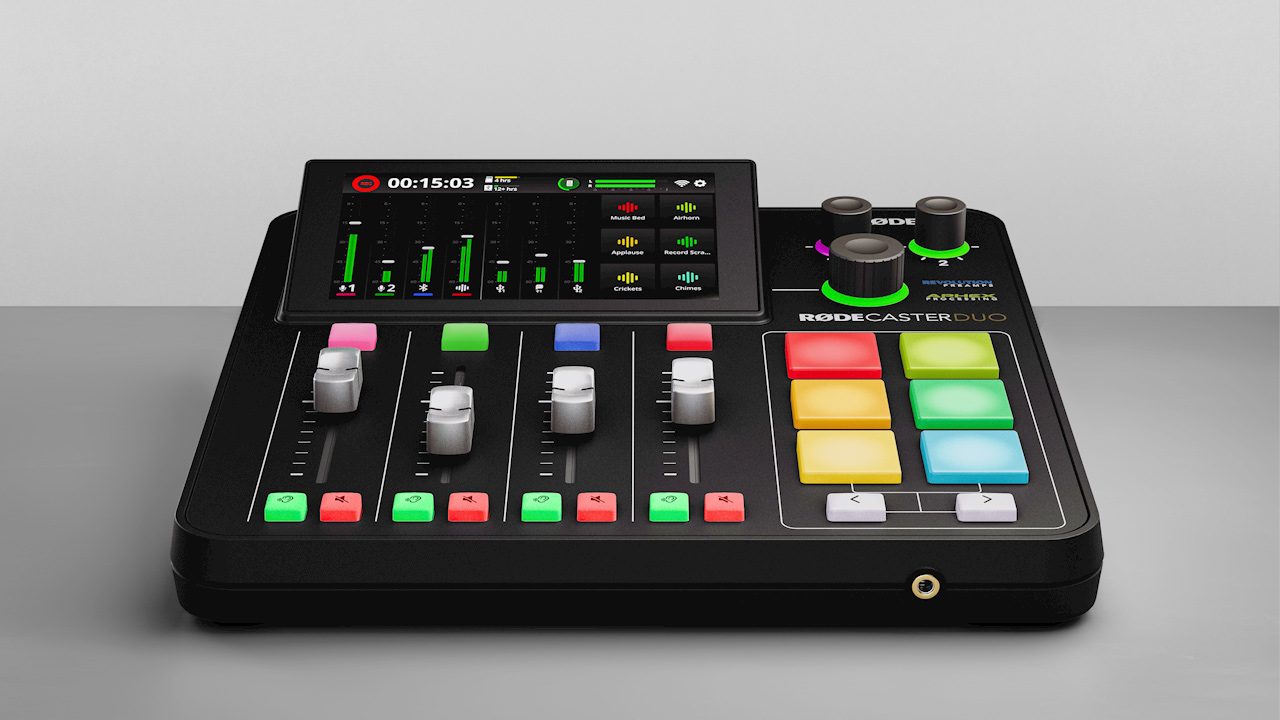 It has the functions of RØDECASTER Pro II, but is compact in size. It is suitable for audio content production such as live streaming, podcasts, and music production, and has high sound quality and an easy-to-use interface. Although it is compact, it has multi-functionality such as USB-C power supply, connection function with various audio devices, and Bluetooth communication function.
It also has functions such as pairing with specific RØDE transmitters and switching audio effects. The REVOLUTION preamplifier and APHEX audio processor enable high-quality audio recording. It also has many customization features and can be adjusted and saved to suit the user's needs. This tool can be used effectively in any audio content production.
InterBEE Walking Tour Stop 05 Blackmagic Design (#6407)
All-in-one solution "DaVinci Resolve 18.6"
"DaVinci Resolve 18.6" is a major update with about 80 new features alone. With support for Blackmagic Camera's cloud workflow, users can now not only share the project library on Blackmagic Cloud, but also automatically sync and share the media used in projects with Blackmagic Cloud's new Cloud Storage.
For cut and edit pages, outer strokes of text are supported, giving more creative control over the look of titles and subtitles. It is also now possible to change the font case for subtitles. Now creators can refine your subtitles by choosing from a drop-down menu to choose between all caps, all lowercase, small caps, and title caps.
InterBEE Walking Tour Stop 06: AJA/Vizrt/Ask ME AV
"TriCaster Mini GO" – Live program production and distribution system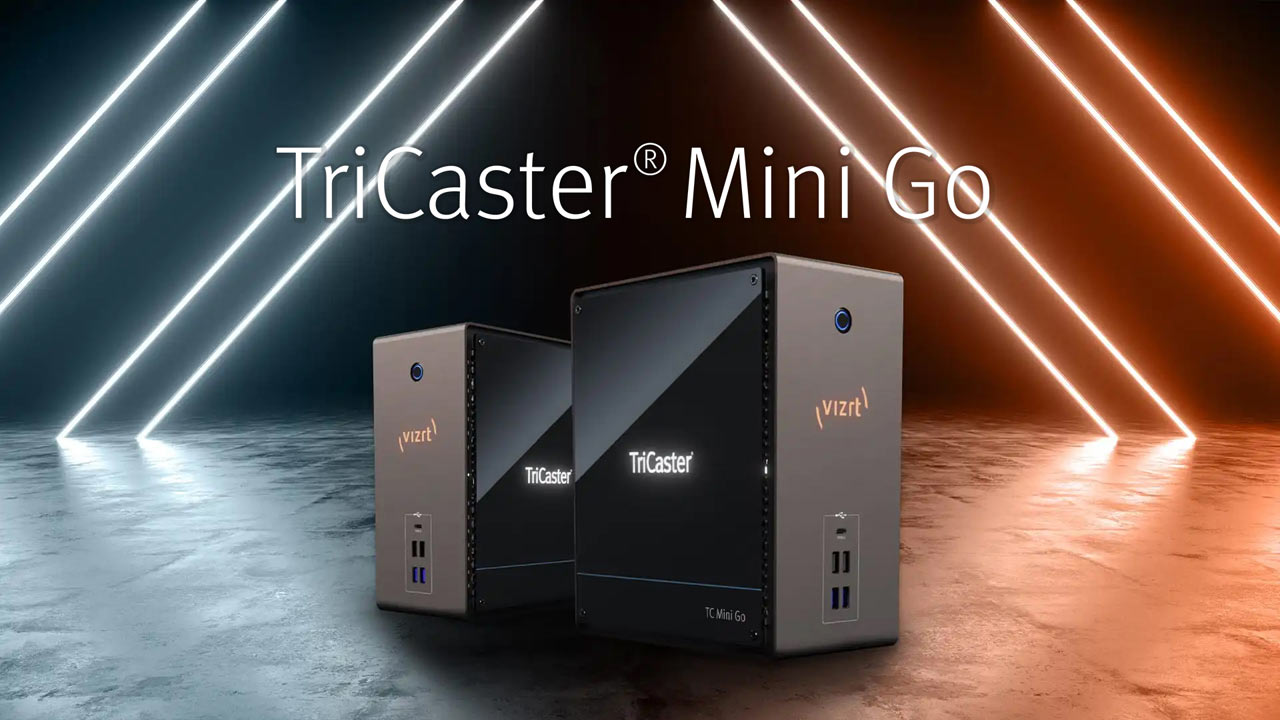 A new NDI/SRT compatible product has been released that provides broadcast quality video production tools for live streamers and content creators. It is equipped with functions such as 4 channels of input (selectable from USB or NDI), 2 M/E (mix effects), and HD resolution mix output (NDI) in a small housing. Additionally, virtual studio solutions such as Zero Density and stYpe are on display at the adjacent "Nac Image Technology/Ask (#3208)".