Cine Gear Expo will open from March 10-11, 2023, for the first time at historic Industry City on the Brooklyn Waterfront in New York. In addition to exhibiting over 50 technologies and services, there will be seminars and panel discussions with filmmakers and industry leaders. Registration is free.
March 10th begins a two-day arts and technology event, that will start with a welcome address by Ann Del Castillo, New York City's Commissioner of Media and Entertainment. Del Castillo is the man who spearheaded the safe comeback of New York's arts and entertainment community after the COVID-19 pandemic.
Del Castillo: New York City is a major manufacturing hub supporting 185,000 jobs and generating $82 billion in economic impact. With a vibrant ecosystem of companies focused on innovation, education, technological advancement and creativity, Industry City is the perfect venue for this premier event for the technology, entertainment and media industries.
The Expo's first event is a virtual production panel at the Martin Scorsese Center NYU (Tisch School of the Arts). Led by Tisch faculty and moderated by Roseanne Limoncelli, panelists included Joseph White and Kimberly Dowd Petritzis of virtual production facility Carstage, and Director/VFX Supervisor/Creative Producer Mark DePasquare. Attendees should expect lively discussion and opportunities to learn.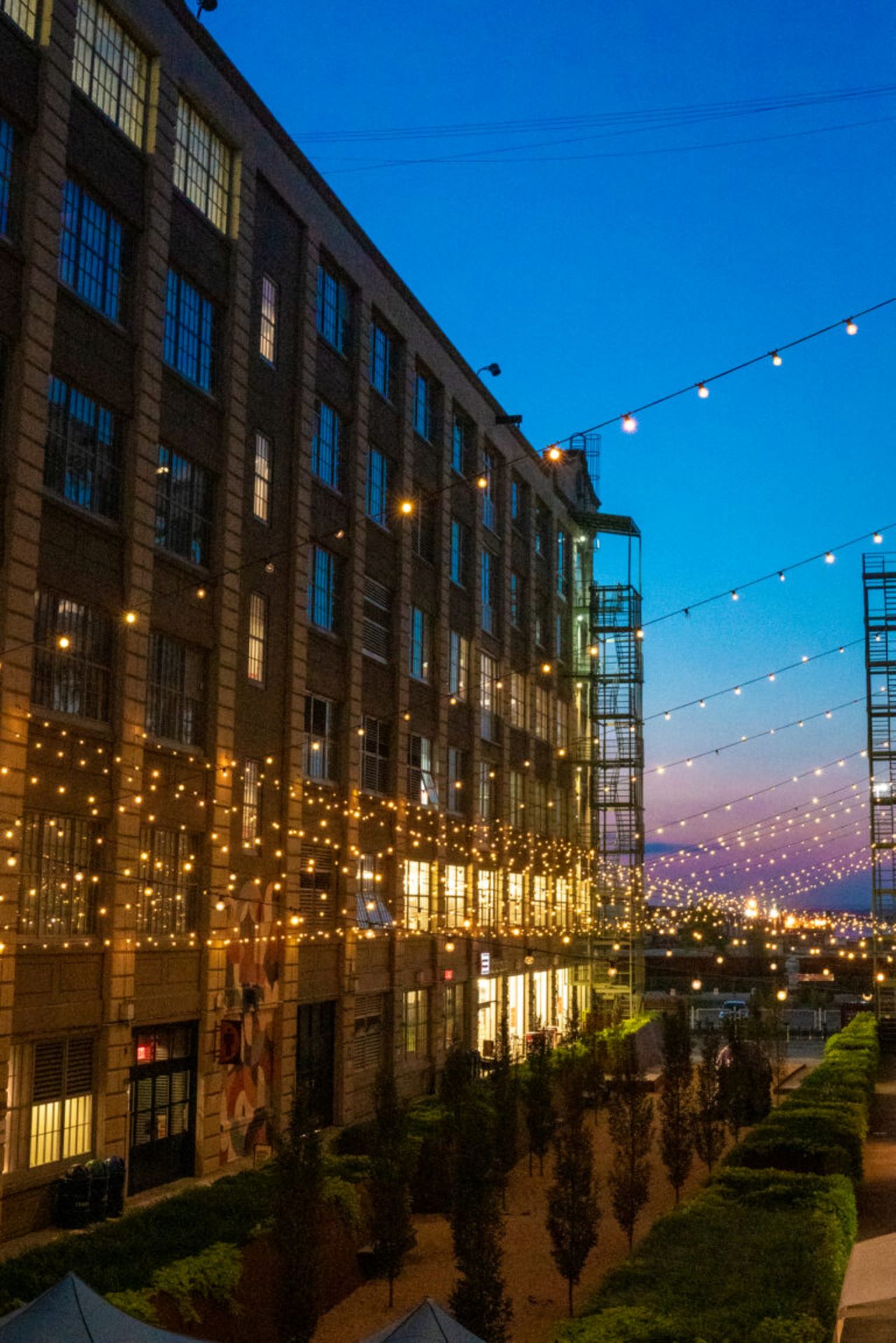 In addition, other panel highlights include Friday's Cinema Verité: DPs on Documentary Filmmaking (Canon), where cinematographers Matt Polwal, Claudia Laski and Wolfgang Held (ASC) discuss. On Saturday, "Cine Optics: Yesterday, Today and Tomorrow" will be hosted by Jay Holben, co-author of "The Cine Lens Manual." Riedel Communications will host an onsite Bolero Workshop and Bolero Setup Contest, with prizes to go along with it. LUX Lighting, MBS and LiteGear held a round-table discussion with gaffers, fixture crews and production designers entitled "The Light is in the Shot: Integration lighting into the set". Lumix has announced "Shooting with LUMIX: A Cinematographers Panel" featuring filmmakers such as Lisa Rinzler, Sean Davis, Nick Davas and Nicholas Galante.
The International Union of Cinematographers IATSE Local 600 presents Series TV 3.0: The Evolving Relationship Between DPs and Camera Operators, moderated by Production Technology Specialist Michael Chambliss. Dejan Jorgevic (ASC) will be responsible for "Cinematographers Creative Process – De-constructing Scenes" by Frank Demarco (ASC), Frank Prinzi (ASC) and Fred Murphy (ASC). On Saturday morning, Sony will talk to cinematographer Gendra Jarnagin and crew about matching Sony VENICE and FX3 in East New York. You'll also have access to informative seminars by Synology and Astera, and Saturday's breakfast networking event by MBS Equipment.
The show floor includes AbelCine, Aputure, Avenger, Chimera, Core Group, Core SWX, Creamsource, Creative Solutions, Flanders Scientific, IATSE 52 Motion Picture Studio Mechanics, IDX, Kino Flo, Manfrotto Lighting, Nanlux, Rosco, SMPTE, The Garage More than 50 companies, including Rentals, Videndum, and ZEISS Cinematography, will set up booths and exhibit. In addition, "CineGear's Camera Central Zone", which gathers movie cameras from ARRI, Canon, Lumix, and Sony, will be newly introduced. After getting up to speed on the latest in cinema technology, trends and gear, you can spend your time at the Friday night industry party hosted by ARRI.