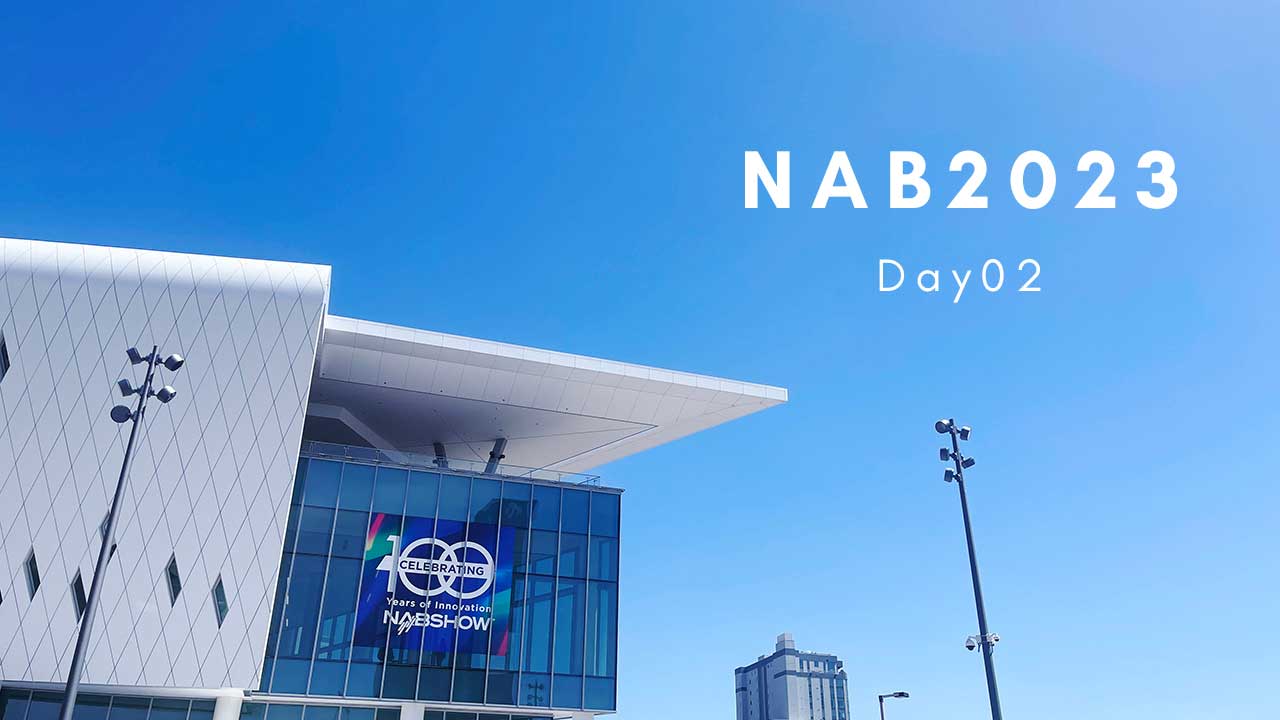 The nostalgic feeling of a crowded venue

Duvo 25-1000mm: Attracted by its appearance

New solutions from Japan to the world
The nostalgic feeling of a crowded venue
NAB2023 is on its second day (*at the time of writing), but the venue is crowded. It's been a long time since I've had this feeling. Last year, 2022, there was still momentum to avoid congestion due to COVID measures. This year there is hardly any of that, and it seems that the atmosphere of the old exhibition has returned. I've only been able to visit the Central Hall so far, but I'm happy to see that the lively atmosphere has returned.
Naturally, Japanese companies are exhibiting at NAB as well. It goes without saying that this year's standard companies such as Sony, Canon, Panasonic, Fujifilm, For-A, and other companies from Japan.
Meanwhile, exhibitors from Japan are said to be on the decline. It may be time to reconsider the significance and meaning of exhibiting in the United States from Japan, but I am very happy to be able to witness the sight of Japanese companies doing their best in a foreign land. So what are you waiting for on the 2nd?
Fujinon Duvo 25-1000mm: Attracted by its appearance
The Fujinon HZK25-1000mm F2.8-5.0 box lens from FujiFilm is getting a lot of attention. It goes without saying that the lens mount is getting a lot of attention from the PL mount and the cinema industry.
New things are born by going beyond the realm and sticking out. The box-shaped lens was named "FUJINON Duvo 25-1000mm (hereafter: Duvo 25-1000)" under the "Duvo" brand. "Duvo" is said to have the meaning of "Dual format live lens". The names of business equipment, including box-type lenses, are often model numbers, but the branding part is very interesting.
I went to the exhibition booth immediately, but the exhibition method was good. The Duvo 25-1000 is surrounded by gauges (rigs)! And on top of that is a gun mic! I was drawn to the appearance that I don't usually see. As expected, the target is cinema shooting applications compatible with super 35mm sensor and 35mm full size sensor.
When I asked the person in charge, he said that he actually installed a prototype rig at the request of the cinema world. You might see a Duvo 25-1000 rigged in the near future.
New solutions from Japan to the world
What surprised me this time was the exhibition by RAID, which handles RED Digital Cinema (hereinafter referred to as RED). RAID exhibited "POLARIS RD-QX1" and "POLARIS RD-QX100" jointly developed with PROTEC (Nippon Video System).
POLARIS is an optical transmitter for cameras compatible with RED Digital Cinema's DSMC3 series. It is possible to control everything from the base station in response to the needs of each user.
RED itself just announced RED Connect. It supports the distribution of live R3D video streaming, and it is possible to create works using RED for broadcasting, live events and sports. RED once had a modified unit for the broadcast industry that fell through.
In particular, it can be said that the ability to perform color grading and live grades through AJA's ColorBox reflects the voices of the field. They say they've already gotten a lot of inquiries, but the release is coming soon. Interesting, I plan to do a separate interview. I want to publish it at a later date.
From the third day onwards, I would like to visit not only the Central Hall, but also the West Hall, where the main entrance is located.