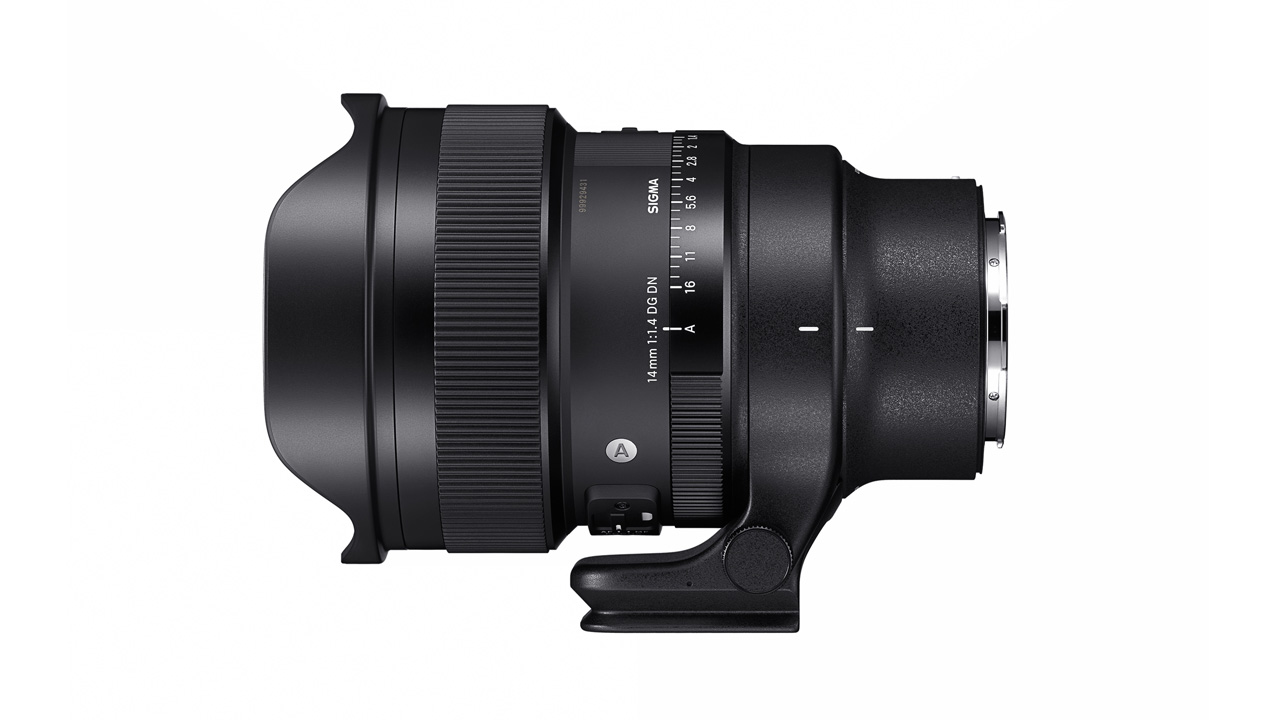 SIGMA announced in a Sigma Stage Online event that they will release a wide-angle F1.4 single focus lens, the "SIGMA 14mm F1.4 DG DN | Art" for mirrorless full size cameras. It will be released on June 23, 2023. Estimated market price is going to be around 1500 US Dollars.
The SIGMA 14mm F1.4 DG DN|Art is a high-performance ultra-wide-angle lens that combines an ultra-wide angle of 14mm with a maximum aperture of 1.4. The starry sky is a very demanding subject for a wide-angle lens, consisting of numerous extremely small point light sources that spread across the entire frame.
With the latest technology, it achieves both an ultra-wide angle of 14mm and an open F1.4. In addition, SIGMA's lens technology has been brought together, including high optical performance with thorough correction of sagittal coma flare, various functions that support stellar photography, and high-speed AF with a linear motor.
It offers new possibilities and enjoyment of visual expression not only for astrophotography, but also for daytime landscapes, architecture, snapshots, portraits, and indoor photography in dark and confined spaces.
A very complex lens configuration of 19 elements in 15 groups, including 1 SLD glass, 3 FLD glass, and 4 aspherical lenses. As a result, both advanced aberration correction and F1.4 brightness are achieved. In particular, sagittal coma flare, which distorts the shape of stars, has been carefully corrected, demonstrating high point image reproducibility to the edge of the image even at maximum aperture. Both flare and ghosting have been thoroughly addressed in terms of both optical design and coating, making it possible to capture clear images of stars and nightscapes.
Abundant functions to support astrophotography
Tripod socket

Comes with a detachable tripod socket compatible with Arca-Swiss type. The 14mm F1.4 DG DN |Art, which has weight on the front side, can be attached to a tripod in a more stable state. Consideration is given to the shape so that it does not interfere even when the lens heater is used.

MFL (manual focus lock) switch

A switch that fixes the manual focus at any position. Prevents out-of-focus due to unintentional operation of the focus ring. This is useful for long-exposure photography where the focus is fixed.

Lens heater retainer

The step around the front and the lens heater retainer prevent the lens heater* from protruding in front of the lens and causing vignetting around the screen.
*A belt-shaped heater wrapped around the lens to prevent condensation inside the lens when the temperature drops.

Rear filter holder

A rear filter holder that can attach a sheet-type rear filter to the lens mount is standard equipment. Equipped with a lock mechanism to prevent the filter from falling off

Dedicated front cap with locking mechanism and filter slot

A cover lens cap with a locking mechanism is included. Equipped with a newly developed filter slot that can store two rear filters according to the application. Since the cap is exclusively for the 14mm F1.4 DG DN|Art, it protects the sheet filter from scratches and dirt while allowing you to carry it around without having to mix it up or forget it.
Various functions of Art line specification and high build quality
In addition to functions specialized for starscape photography, it is equipped with various functions that assist shooting, such as an AFL button and an aperture ring that can be assigned any function. In addition to the dust- and splash-proof body, the front of the lens is coated with a water-repellent and anti-fouling coating, so you can shoot with peace of mind even in harsh outdoor environments. A linear motor HLA (High-response Linear Actuator) is used for the AF actuator, enabling high-speed, quiet, and highly accurate autofocus.
In order to maintain performance while supporting the large-aperture lens, lightweight materials such as polycarbonate TSC (Thermally Stable Composite), which has the same thermal contraction rate as aluminum, and magnesium are used in appropriate places to improve the robustness of the internal structure. The lens body has a high build quality with Art line specifications.
More details about this lens can be viewed here on Sigma's website.
Other features
Inner focus
Supports "lens aberration correction" function
DMF, AF+MF compatible
Supports AF assist function (for Sony E mount only)
Super multi layer coat
Aperture ring click switch
Aperture ring lock switch
Focus mode switch
Supports switching between linear and non-linear focus ring settings (for L mount only)
Compatible with SIGMA USB DOCK UD-11 (sold separately, for L mount only)
100% inspection with SIGMA's original MTF measuring instrument
Precision, robust brass bayonet mount
Main Specifications
(Numbers are for L mount)
| | |
| --- | --- |
| Lens configuration | 19 elements in 15 groups (3 FLDs, 1 SLD, 4 aspherical lenses) |
| Angle of view | 114.2° |
| Number of aperture blades | 11 sheets (circular diaphragm) |
| Minimum aperture | F16 |
| Shortest shooting distance | 30cm |
| Maximum magnification | 1:11.9 |
| Maximum diameter x length | φ101.4mm×149.9mm |
| Mass | 1,170g |
| Accessories | Case, cover lens cap (LC1014-01), rear cap (LCR II), tripod socket (TS-141), protective cover (PT-41), guide plate (GP-11) |
| Mount | Available for or L mount and for Sony E mount |