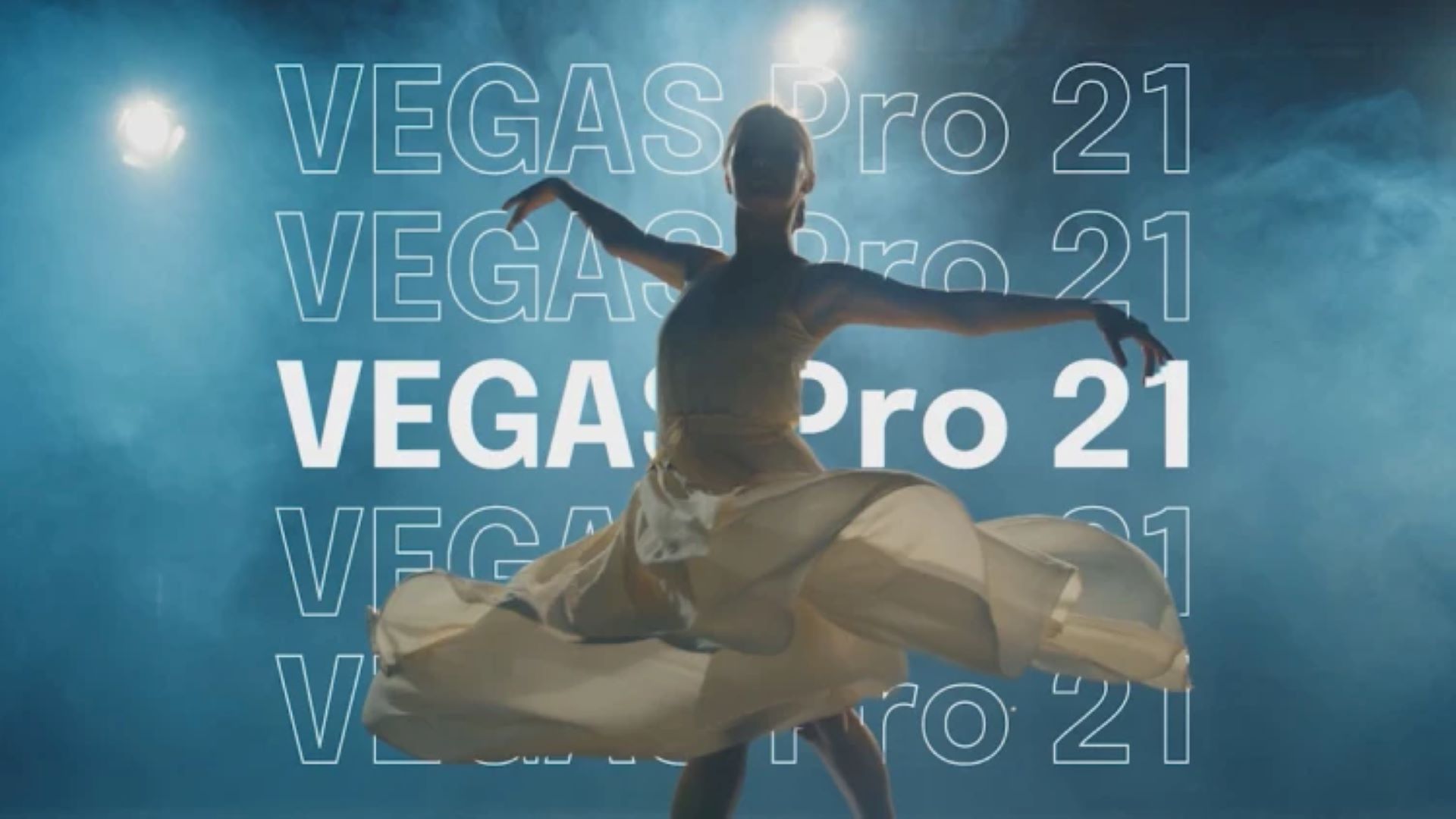 VEGAS Creative Software has announced the "VEGAS Pro 21." This software is the latest version of its flagship cloud-compatible software "VEGAS Pro" for video/audio editing, compositing and effects. The new edition introduces numerous features and workflow enhancements that greatly improve the workflow and creative possibilities of VEGAS Pro.
In partnership with Boris FX, VEGAS Creative Software also announced the release of "Mocha VEGAS," a VEGAS Pro 21-only version of its Emmy Award-winning motion tracking product. Launched directly from the VEGAS Pro interface, Mocha VEGAS has made Mocha the industry standard for content creators of all types, providing quick access to sophisticated planar tracking technology.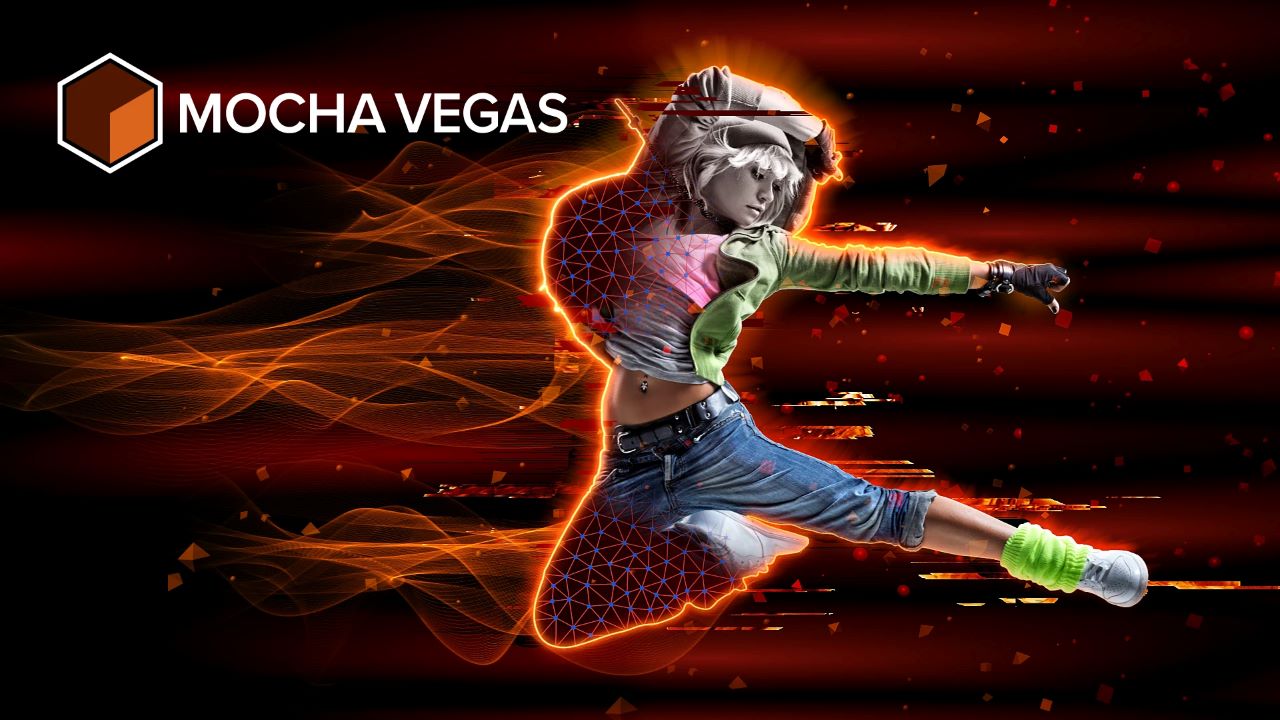 VEGAS Pro 21 addresses the needs of content creators, introduces a number of new features that bring video and audio editing tools to users of all skill levels, and makes them even more accessible with a flexible new pricing model.
The main new features introduced in VEGAS Pro 21 are as follows:
Mocha VEGAS Planar Tracker
Mocha VEGAS is a custom version of the Mocha planar tracking tool developed by Boris FX and tightly integrated into the VEGAS Pro workflow. Tracking data can be applied in a variety of ways inside VEGAS Pro, allowing the built-in motion tracking and stabilization tools to achieve impressive results.
Z-Depth OFX Plugin and Compositor
The new Z-Depth tool in VEGAS Pro 21 allows artists to achieve advanced compositing results and flexible video effects processing. AI-based image analysis lets you instantly define foreground and background layers. Equipped with creative options such as placing text between the foreground object and the background, or applying independent effect processing such as blurring and color correction to the background.
Smart Masking
The Smart Masking plugin, released out of beta, analyzes video frame by frame, again using AI to accurately identify and track moving objects. Automatically generate detailed inputs for the Bézier Masking plug-in that can be added to FX chains with masks already in place, saving time in advanced compositing tasks. Newly created masks can be manually adjusted to correct inaccuracies.
Adjustment Event
By extending VEGAS Pro's unique architecture, you can add effects to your projects in flexible and creative ways. Creators can add time-based adjustment events to their projects and assign any combination of effects. Video events on the timeline connected to adjustment events are subject to this effect processing. With this feature, you can easily drop effects in and out, or create sophisticated custom transitions.
Cloud-based speech synthesis
VEGAS Pro's text-to-speech functionality has been optimized and available in all product variants for all VEGAS Pro subscribers through the use of cloud computing. Expanded features include dozens of additional languages, accents, tones and voices, giving you instant access to new voices and features without waiting for new update releases of VEGAS Pro.
New transitions and effects
VEGAS Pro 21 includes a host of impressive new effects for creative editing and compositing. The Offset and Wrap plugin allows for a variety of motion-based sliding, mirroring and wrap effects, especially when combined with Adjustment Events to create exciting transitions. The new GL transition presets include a "Static Wipe" that adds an organic static edge to the transition line between two clips, and a very useful tool " There is a Directional Scale.
Quick upload function
You can upload files from your computer or other device to the VEGAS Hub File Drop collection. Not only does this make backups easier, it also makes it easier to work with media files across multiple devices, greatly reducing the amount of time required for VEGAS Pro's timeline.
VEGAS Pro is on a mission to give you all the tools you need to bring your ideas to life from start to finish, without the need to launch a third-party app. That's why VEGAS Pro 21 comes with three options.
VEGAS Pro Edit
Perfect for professional content creators, aspiring editors, and beginners looking for a pure VEGAS Pro editing experience, VEGAS Pro Edit includes:
VEGAS Pro 21
20GB of cloud storage (available with subscription plans)
Cloud-based text-to-speech and text-to-speech (newly available with subscription plans)
VEGAS Content: 20 royalty-free HD video/audio clips/month (available with subscription plans)
VEGAS Pro Suite
Designed for aspiring content creators and professionals such as videographers, social media influencers and YouTubers, the VEGAS Pro Suite includes:
VEGAS Pro 21 (full software)
SOUND FORGE Audio Studio (complete audio editing solution)
ACID Music Studio (loop-based music production)
Mocha VEGAS (motion tracking software)
Boris FX Primatte Studio (chroma keying software)
50GB of cloud storage (available with subscription plans)
Cloud-based text-to-speech and text-to-speech (newly available with subscription plans)
VEGAS Content: 20 royalty-free HD video/audio clips/month (available with subscription plans)
VEGAS Pro Post
Developed for content creators who need complete video/audio editing, high-end compositing and RAW image compositing workflows, VEGAS Pro Post includes:
VEGAS Pro 21
VEGAS Effects (for high-end compositing)
VEGAS Image (for RAW image compositing)
SOUND FORGE Pro (professional audio editor)
ACID Pro (creative loop-based DAW)
Mocha VEGAS (motion tracking software)
Boris FX Primatte Studio (chroma keying software)
100GB of cloud storage (available with subscription plans)
Cloud-based text-to-speech and text-to-speech (newly available with subscription plans)
VEGAS Content: Unlimited access to royalty-free HD and 4K video and/or audio clip downloads (available with subscription plans)