Post-production nominations announced
The annual PRONWS AWARD Post-Production category has focused mainly on post-production tools, but in 2022, we have expanded our perspective to media sharing and collaborative production workflows to select nominations.
Due to the influence of the new coronavirus, remote work, which was a distant existence, has spread to the video production industry. In addition, many tools have emerged that allow creators around the world to share media from different locations for post-production, regardless of country or region.
However, among the most talked about remote/collaboration tools this year, Dropbox's "Dropbox Replay" is in beta version, and Sakura Eiki's IP remote technology "ALBA e tramonto" is in the reference exhibition stage, so unfortunately it was not nominated this year. . We look forward to the official release next year.
The products nominated in the post-production category are:
■Avid NEXIS | EDGE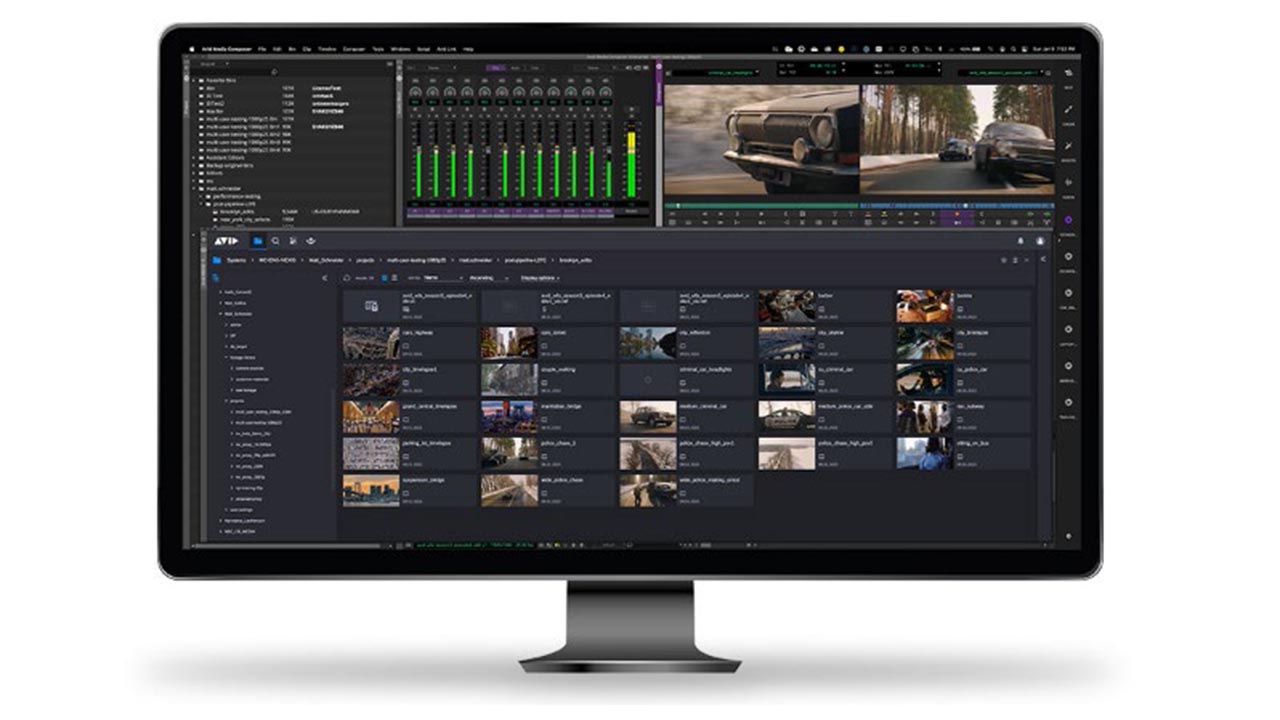 Avid NEXIS | EDGE is a new workflow solution for post-production based on the concept of remote work on the NEXIS shared server. A web client allows editors, producers, showrunners and production assistants to take advantage of Avid NEXIS. It also enables a wide range of creative and post-production teams to seamlessly collaborate, find media, organize projects, create storyboards, edit clips and review content. Editors using Adobe Premiere Pro can access Avid NEXIS | EDGE with the optional "Premiere Pro Editing Connector".
■Blackmagic Design DaVinci Resolve 18
DaVinci Resolve 18 is a post-production solution that combines editing, color correction, VFX, motion graphics and audio in one software. Add cloud collaboration to allow multiple editors, colorists, VFX artists and audio engineers to work on the same project on the same timeline, wherever they are. DaVinci Resolve 18 supports Blackmagic Cloud for project hosting and sharing, new DaVinci proxy workflows. Users can host their project library on Blackmagic Cloud and collaborate in real-time on the same timeline with multiple users around the world.
■Adobe Frame.io
Frame.io is a video collaboration tool that lets you privately upload, review, and share media with your entire team. Available April 12, 2022 as part of the Adobe Creative Cloud subscription. Share work-in-progress with an unlimited number of reviewers, and get comments and annotations from reviewers directly frame-by-frame in your video without leaving the timeline in Adobe Premiere Pro and Adobe After Effects. Frame.io's fast file transfer technology enables fast media uploads and downloads via 100GB of Frame.io dedicated storage. You will be able to work on up to 5 projects simultaneously with other remote users.
■ATOMOS Cloud Studio
Atomos Cloud Studio is a service that provides new workflows for cinematography, drama and video content creators. Atomos Cloud Studio is designed to work with the new CONNECT series, such as ZATO CONNECT, ATOMOS CONNECT for NINJA V, NINJA V+, or SHOGUN CONNECT. CONNECT devices and Cloud Studio enable real-time collaboration, streaming to various social platforms (Facebook Live, Twitch, YouTube, RTMP/S services), and multi-camera content production in a virtual control room. .
■ Sony C3 Portal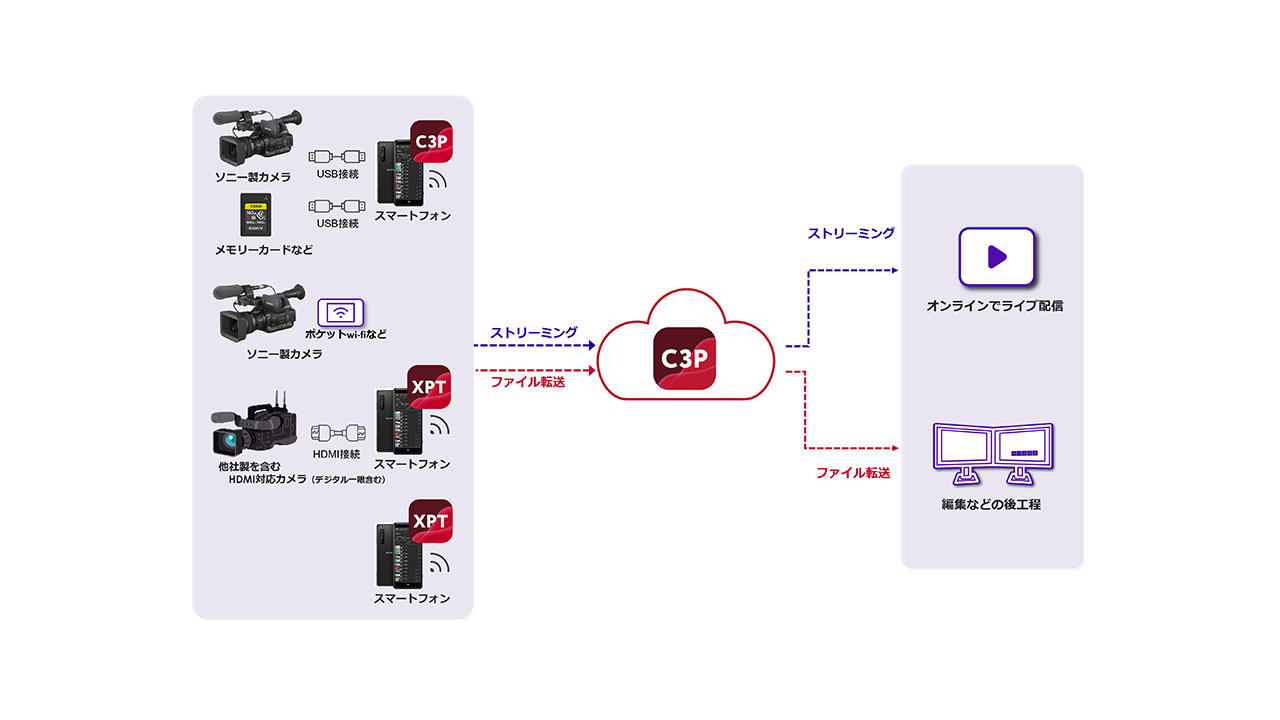 C3 Portal is a camera-linked cloud service that is a public cloud type package solution. Although the service started in November 2021, it supports three new shoulder camcorder models "PXW-Z750", "PXW-Z450", and "PXW-X400", and expands the cooperation function with "PXW-Z280" and "FX9". For these reasons, this service was nominated for this year. By using the newly developed smartphone application "C3 Portal App", compatible cameras can be connected to the cloud via smartphones. After connection, high-speed file transfer of high-resolution clips or proxy clips shot at the recording site, efficient content management using metadata and AI, advanced editing on a proxy (low resolution) basis, etc. are possible.
■ PRONEWS AWARD 2022 Post-production Division Finalist
Avid NEXIS | EDGE
Blackmagic DaVinci Resolve 18
Adobe Frame.io
ATOMOS Cloud Studio
Sony C3 Portal
The 2022 PRO NEWS Award in Post Production is as follows:
PRONEWS AWARD 2022 Post Production Category Gold Award
Adobe Frame.io
We received the following comment from Adobe regarding the award.
Thank you for awarding us with the Gold Award.

Frame.io became a member of the Adobe family in 2021, but in April 2022, Adobe Premiere Pro / Adobe After Effects users will be able to use Frame.io at no additional charge. We have made a great update. It is a great honor that Frame.io has been used and appreciated by so many people, as there is a growing interest and need for collaboration and review in a remote environment in video production.

Adobe's mission is to realize "the power to create for everyone", and as collaboration in the creative field becomes more and more popular, creative people not only work together, but also work together. We welcomed Frame.io to the Adobe family because we believe it is essential to provide a simple and efficient way for everyone who needs to review and approve. We will continue to listen to the voices of users around the world and make further progress in the future.

Frame.io offers not only collaboration such as reviews, but also a function that allows you to instantly deliver video files shot with a camera to collaborators anywhere in the world by using Camera to Cloud. We have a function that allows people to edit safely and efficiently, we encourage you to try it.

And with the combination of Frame.io and Adobe Creative Cloud, we will continue to bring exciting innovations to video creators.
PRONEWS AWARD 2022 Post Production Category Silver Award
Blackmagic DaVinci Resolve 18
We received comments from Blackmagic Design on receiving the award.
Thank you very much for this award.

DaVinci Resolve hasn't stopped evolving in 2022. In version 18, we introduced a project collaborative editing system called Blackmagic Cloud, and in 18.1 we added an AI-based audio separation function. And at Inter BEE, we exhibited the iPad version of DaVinci Resolve for iPad for the first time.

We hope that you will continue to use the more powerful DaVinci Resolve.