Accessory category nominees announced
The accessory category is a category that awards accessories related to photography, mainly for gimbals and tripods. Video tripods are mature products, and 2022 saw few new product launches from major tripod manufacturers. On the other hand, various companies released light and compact gimbal models one after another. Gimbal makers tend to have similar goals.
The products nominated in the accessories category are:
■ZHIYUN CRANE M2 S
Release date: March 25, 2022
Suggested retail price: 38,500 yen including tax (standard model)
The CRANE M2 S is a compact gimbal that can be equipped with a full-size mirrorless single lens. It has a very compact size of 240 x 68 x 150mm and can be locked on 3 axes. It is suitable for carrying around and can be easily used for Vlogging and shooting at travel destinations. Smartphones and action cameras can also be installed by using dedicated accessories. It is characterized by supporting the combination of Sony α7 III (camera body) + Sony FE 50mm F1.8 (lens), which could not be installed in CRANE M2.
■ZHIYUN WEEBILL 3
Release date: June 22, 2022
Suggested retail price: 66,000 yen including tax (price for single unit only)
WEEBILL 3 is a camera gimbal from ZHIYUN WEEBILL series. The main body weight is 1.13 kg, and the main body size is 342 x 206.5 x 72.5 mm, which is more compact and lightweight than the previous WEEBILL 2. By readjusting the running curve based on practical data, it is possible to accurately remove subtle shakes in the image. In addition, it is equipped with a wrist rest and an L-shaped handle (sling handle) that reduces the burden on the arm by 40% when shooting at low angles or for long periods of time. By using the two accessories that are only included in the COMBO package, you can proceed with shooting without feeling fatigue in your arms like before.
■ DJI RS 3 series
Release date: June 24, 2022 for the DJI RS 3 series, late July 2022 for the DJI RS 3 Pro series
Suggested retail price: DJI RS 3 alone 66,000 yen including tax, DJI RS 3 combo 79,200 yen including tax, DJI RS 3 Pro Single unit 99,000 yen including tax, DJI RS 3 Pro Combo 123,200 yen including tax
The DJI RS 3 and DJI RS 3 Pro are integrated camera stabilizers and expansion platforms. DJI RS 3 is equipped with various new functions and features faster preparation for shooting. A redesigned axis locking system automates the process itself, and simply powering on the gimbal automatically unlocks the axis, unfolds the gimbal, and allows you to quickly start shooting. Like the Ronin 2, the DJI RS 3 Pro arms are constructed from uncut carbon fiber sheets, making them lighter and stiffer than traditional stabilizers. The longer arm makes it compatible with widely used cameras such as Sony FX6, Canon EOS C70, and RED KOMODO.
■FeiyuTech SCORP-Mini
Release date: End of October 2022
Suggested retail price: ¥34,300 on the FeiyuTech Website
The SCORP-Mini is a mirrorless camera and smartphone gimbal weighing about 787 grams. Equipped with a T-shaped handle and an integrated suspension handle, the T-shaped handle fits your arm to improve your grip when shooting upright. The integrated suspension handle is designed to make low-angle shooting easier. With a load capacity of about 1200g, it is compatible with mirrorless cameras, compact cameras, smartphones, and action cameras. It is said to be the most compatible gimbal for users who shoot with various devices.
■MOZA Mini-P MAX
Release date: August 5, 2022
Suggested retail price: Kenko Tokina official store price is 36,801 yen including tax
MOZA Mini-P MAX is a gimbal that can be used with multiple devices such as smartphones, action cameras, compact cameras, and small mirrorless cameras. It adopts a foldable design that can be carried compactly while having a maximum payload of 1 kg. Newly compatible with Arca-Swiss standards. Compatible with the smartphone application "MOZA Genie" that expands the range of video expressions such as time-lapse, panorama, and inception mode. When installing a camera or action camera, it can be set from "MOZA Master", which enables various controls of the gimbal from a smartphone.
■ Heiwa Seiki Industry / Libec HS Series
Release date: May 2022
Suggested retail price: HS-150 143,000 yen including tax, HS-250 165,000 yen including tax, HS-350 198,000 yen including tax, HS-450 275,000 yen including tax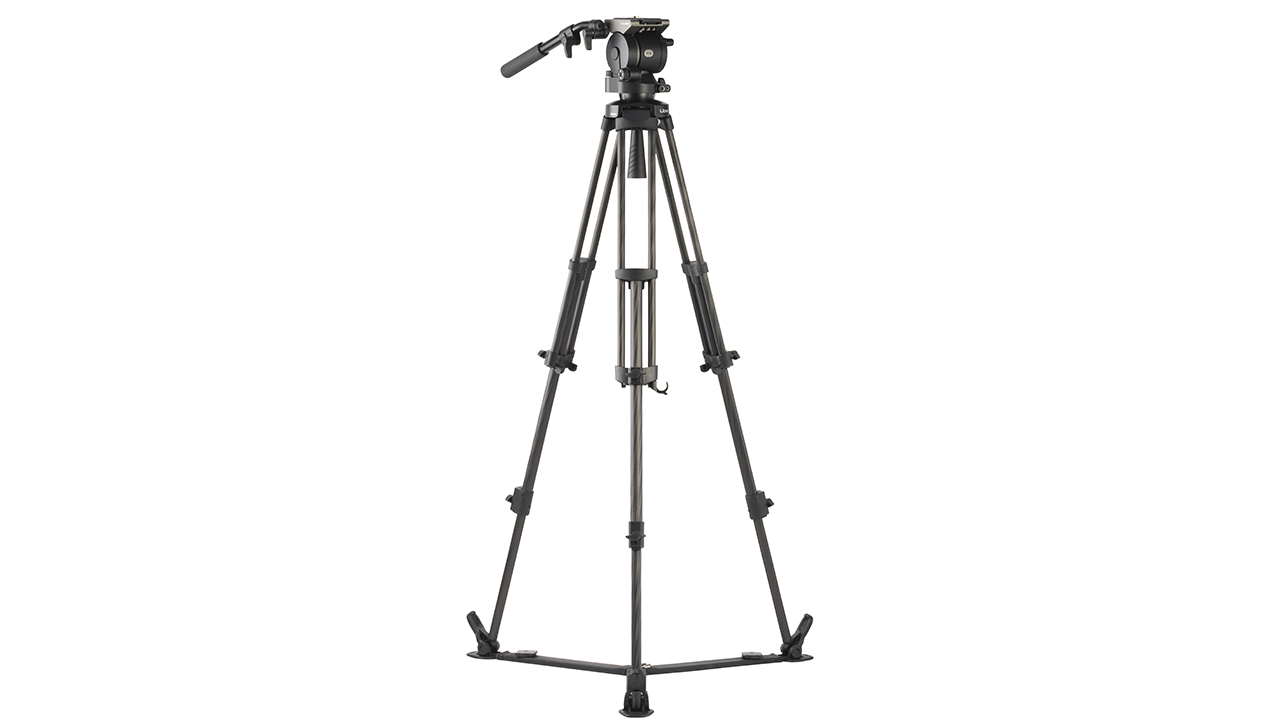 The HS series is a 75mm professional video tripod series. The HS series' stepless "perfect balance" function allows the camera to be stopped at any tilt angle. The HS-150/150M also supports the perfect balance function of mirrorless cameras. By realizing a perfect balance, it is said that it is possible to perform intuitive camera work at will by being freed from the stress associated with the rebounding of the spring in operations that require precision, such as in close-up scenes.
■ARRI TRINITY 2、ARTEMIS 2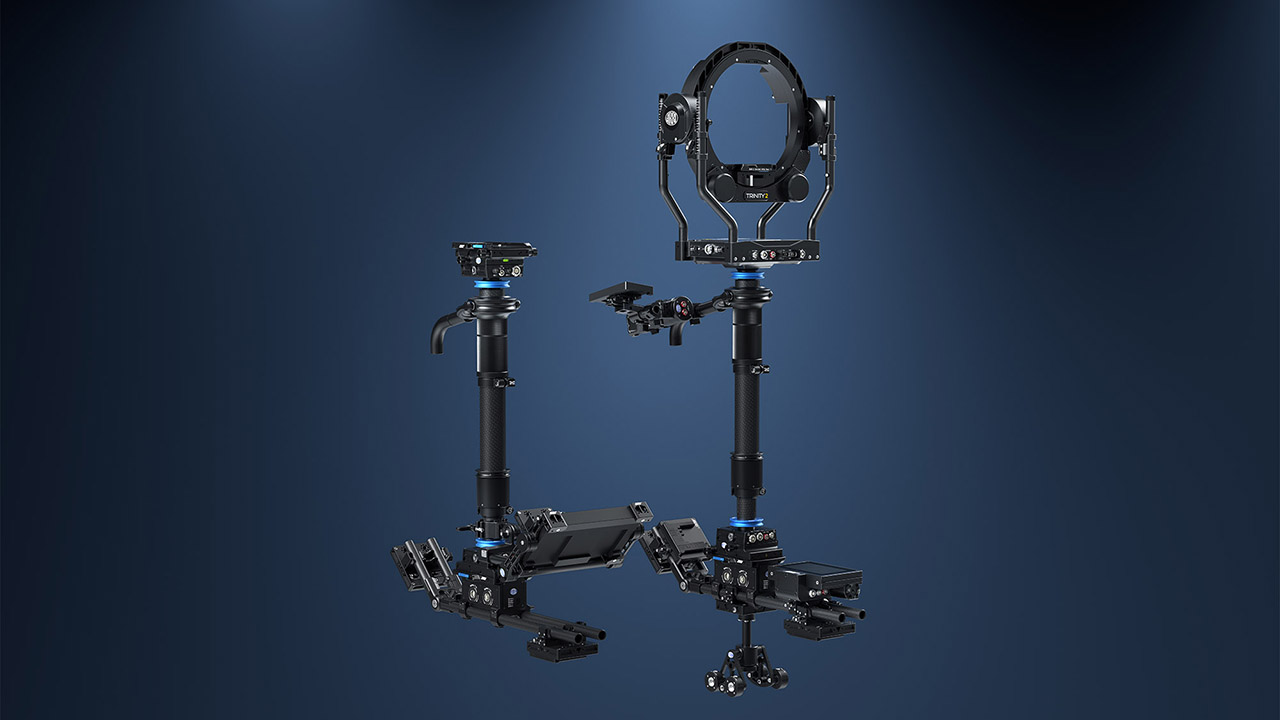 TRINITY and ARTEMIS are second generation camera stabilizers. Both models have a new modular system with enhanced camera movement, connectivity, power management, user interface, balancing options and longevity. In addition to being able to rotate not only up and down the camera height but also around the optical axis of the lens, it is also possible to change the rotation speed, angle, etc. by programming with a single button. Also, about 80% of the new components of the 2nd generation system are shared between TRINITY 2 and ARTEMIS 2, enabling ARRI's modular approach. With a simple upgrade, the mechanical ARTEMIS 2 can be changed to the hybrid TRINITY 2.
■PRONEWS AWARD 2022 Accessory Division Finalists
ZHIYUN CRANE M2 S
ZHIYUN Weebill 3
DJI RS 3 Series
FeiyuTech SCORP-Mini
MOZA Mini-P MAX
Heiwa Seiki/Libec HS series
ARRI TRINITY 2、ARTEMIS 2
The 2022 PRONEWS Awards winners in Accessories is below:
PRONEWS AWARD 2022 Accessories Category Gold Award
DJI RS 3 Series
We received a comment from DJI upon receiving the award.
We are very grateful that DJI RS 3 and DJI RS 3 Pro received the prestigious PRONEWS AWARD 2022 Accessories Category Gold Award. DJI has been developing in the stabilizer field for nearly 10 years, from small stabilizers for mobile phones to large stabilizers for cinema cameras, we have stabilizers to meet the diverse needs of users.

Among them, the DJI RS 3 and DJI RS 3 Pro, released in 2022, have evolved further as stabilizers that play a central role in video production, with automatic axis lock, Bluetooth wireless shutter, gimbal mode switch, and a 1.8-inch built-in OLED full-color touch screen. achieved. By receiving such an award, we feel that the direction and quality of our products are being recognized, which makes me very happy.

In the development of DJI RS 3 and DJI RS 3 Pro, we have always thought about how we can make users more productive. We have carefully discussed what kind of value each and every detailed design brings to the user, and which functions should be installed and which should not be installed.

During the product development process, we asked our users to participate in our internal testing program and provide us with many improvement suggestions to help us improve our products. The automatic axis lock, Bluetooth wireless shutter, and gimbal mode switch were well received by all participants in our internal test program. Simultaneously with the development of the DJI RS 3 and DJI RS 3 Pro, we also began developing the LiDAR Rangefinder (RS) and DJI Transmission all-in-one solution. With these two systems, we aim to make the DJI Ronin ecosystem more complete and meet the more advanced and creative demands of users.

Lastly, I would like to leave a message to our readers. Thanks to all of you, both products have been well received since they were released. We would like to take this opportunity to thank you for your support and trust in DJI products.

The DJI RS series stabilizers, focus systems, image transmission systems, and remote control systems will continue to evolve, making the DJI Ronin ecosystem even more complete and powerful.

We are looking forward to the day when the DJI Ronin ecosystem will further increase the efficiency of users' film production, complete more challenging films, and allow viewers to experience many wonderful works.
PRONEWS AWARD 2022 Accessories Category Silver Award
Heiwa Seiki/Libec HS series
We received comments from Heiwa Seiki Kogyo Co., Ltd./Libec on receiving the award.
We are very pleased to announce that the Libec HS series has received the PRONEWS AWARD 2022 Accessories Category Silver Award.

The HS series is a new series of whole body that designed the head from scratch and packed with Libec's technology while maintaining a cheap feeling. As cameras become lighter and the demand for high-performance small tripods increases, we believe that the concept of this series can contribute to various video production sites.

A "perfect balance" function that allows the camera to stop neatly at any tilt angle, a design that prevents rattling due to deterioration over time, a drag mechanism that pursues smooth camera work, a counter balance meter, an accessory port, and other convenient functions. Everything was born to realize "ultimate operability".

It took a lot of effort to maintain high cost performance while incorporating all of these features and functions, but we stuck to Libec's uniqueness, and technology, purchasing, and manufacturing worked together to bring out their wisdom and create a product at a reasonable price. has been provided.

In 2023, we will continue to take on challenges so that we can deliver attractive products that meet the expectations of everyone around the world. Thank you for your continued support of Libec.