CP+ 2023 wrapped up this past weekend, with tens of thousands of eager camera enthusiasts participating in this massive event, held in person for the first time since the Pandemic. The Global Team had the privilege of presenting ourselves on the CP+ Live Stage, and we also hosted an afterparty on Friday, featuring 63 international people total. The excited vibes of having these in-person events translated to excitement for the new camera and video gear expected to come out this year.
Let's have a look at some of the company booths that presented at CP+ 2023.
Nikon
Nikon strongly showcased their NIKKOR S series lenses. I was particularly impressed by the Z 600mm f/4 TC VR S series telephoto lens. I am in the market for one of these and am eager to try it out in the field. Their Z series cameras also were omnipresent, with photographers given the opportunity to try out the cameras. The Z FC series cameras stood out very well as promising new cameras for this year.
Canon
While some booths showcased their cameras with pretty models on stage for photographers to shoot, the Canon booth took it up a few notches – with BMX bikers. Canon also predominantly displayed their VR gear they introduced at Inter BEE last year. The Canon EOS R8 made its debut, but myself and our video host, also named Zach, were both impressed by the RF series lenses.
Sony
As a Sony user, I was very excited to see the Sony booth att CP+. My colleague Zach introduced to me the Sony alpha 7 line, and we were very excited to finally try out in person the FR7 PTZ camera, which we introduced here on the site back in December. We were more than impressed by the functionality of the FR7, along with its incredible quality.
Raid
Raid, which includes RED cameras, gave us a special interview during CP+, as we did not have much time to talk with them during the Inter BEE event. They showed off their new ball-mount tripod, which came with a universal camera mount. I think that will be the next tripod I add to my arsenal.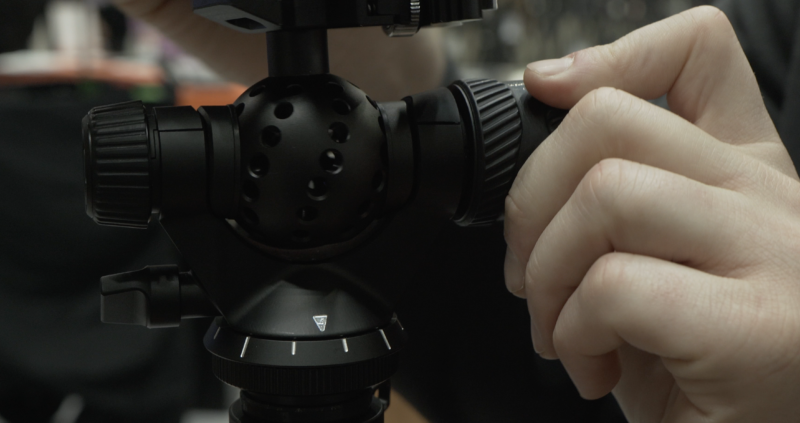 Røde
Røde demonstrated their new switchboard equipment. Perfect for livestreamers, and it pairs very well with their cameras.
I would venture to say our afterparty was a success! It was a great honor to meet many new faces, including a few very established artists, photographers, actors, and cinematographers. PRONEWS Global is venturing to do these parties throughout the year. We hope you all are able to come and make new colleagues, friends, and collaborators. Watch the wrap video by clicking the above header!
See y'all at our next event!
Written by Zach Kuhn, for PRONEWS