From March 24, 2023, Peak Design will release a mount that attaches to the air outlet of the air conditioner to secure smartphones Two types are available: a simple mount type "Car Vent Mount" and a wireless charging type "Wireless Charging Car Vent Mount". Manufacturer's suggested retail prices are as follows.
Car vent mount:

 12,100 yen including tax

Wireless charging car vent mount:

 18,700 yen including tax
All of the products are compatible with Peak Design Everyday Cases and Universal Adapters, as well as Apple MagSafe-equipped smartphones and compatible cases.
Since it is fixed in two places, it is said to be firmly stable while driving. The lower mount (clip type) that is inserted into the wings of the air outlet uses a rubber material to prevent scratches and marks from remaining. The body is made of sturdy aluminum, and the SlimLink soft lock allows you to quickly secure your smartphone with one hand.
Since the arm part rotates 360°, it can be changed to the desired position without disturbing the air flow. In addition, the mounting part has a built-in durable and precise ball head so that the angle of the smartphone can be finely adjusted.
Note: When using a device with a universal adapter attached with the "Wireless Charging Car Vent Mount," it may not be able to charge normally.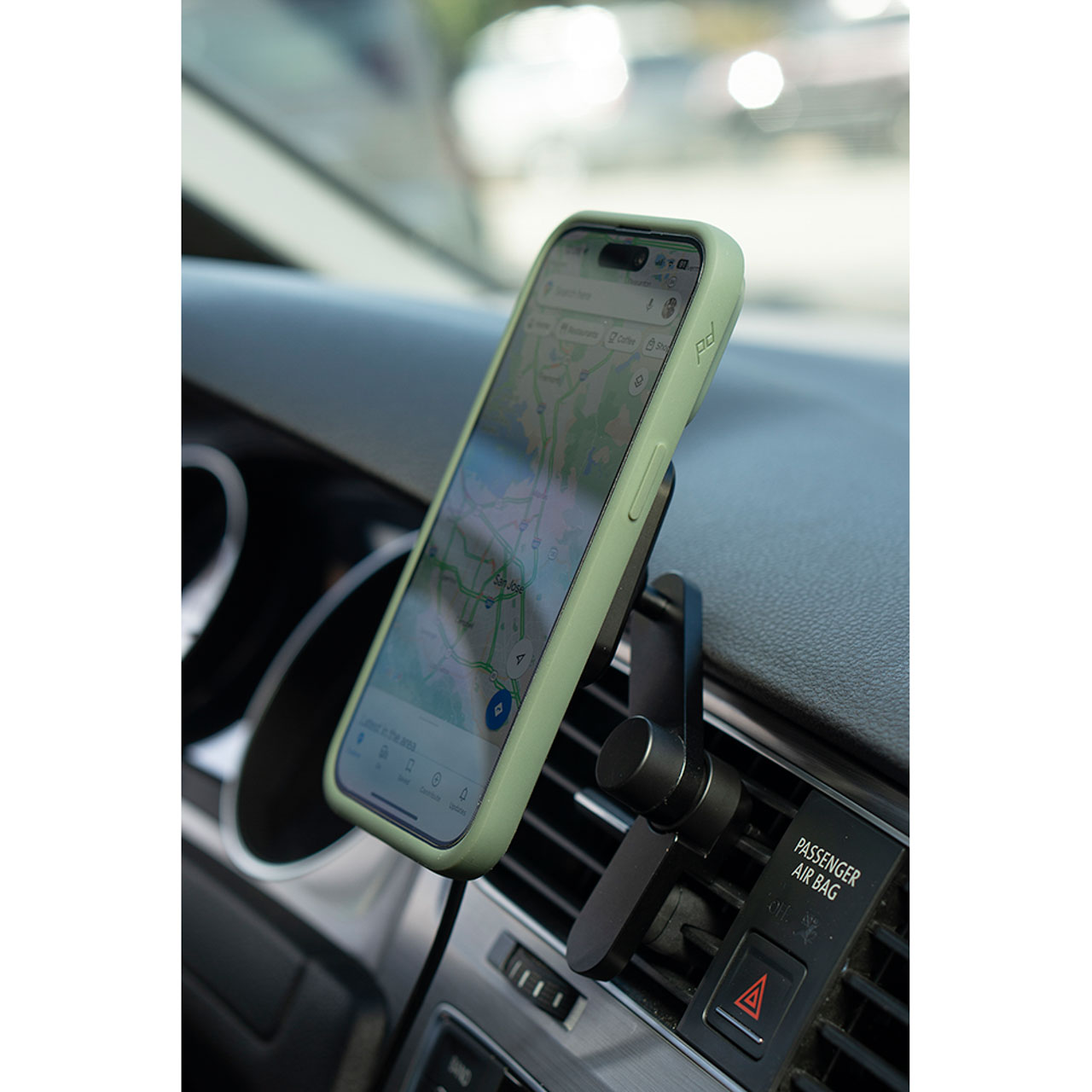 More details from Peak Design's website
Car Vent Mount
Wireless-Charging Car Vent Mount
model number
M-CM-AC-BK-1
M-CM-AD-BK-1
Color
black
size
Head part H5.5×W5.5×D0.7cm
Swivel arm part 6.9cm
Head part H5.8×W5.8×D1.2cm
Swivel arm part 6.9cm
weight
99g
Body 141.4g
Bundled items
―
USB charging cable (1m, C connector-C connector), cigarette lighter power adapter, cable management clip x 3, alcohol pad