Adobe has announced new AI technology has been added to Adobe Lightroom for desktop, Adobe Lightroom Classic, Adobe Lightroom for mobile and Lightroom for web. This feature is now live and available in the latest versions of Adobe Lightroom for desktop and Adobe Lightroom for mobile.
Remove digital noise from images with the AI-equipped function "Noise Removal"
Adobe Lightroom's new AI-powered Denoise feature removes digital noise from images taken in difficult lighting conditions. It is possible to improve quality without losing detail.
It's especially useful when working with high ISO files in low light conditions, for example capturing sunsets on the beach, taking snapshots in a night town, or capturing candlelit people at a birthday party. This new feature currently supports RAW files only. It is expected to be available for other file types in the near future.
Apply tone curve to mask
(Adobe Lightroom Mac/Windows版、Adobe Lightroom Classic、Adobe Camera Raw)Contrast, tone, and color can be adjusted using tone curves on masks, enabling highly customized and precise editing of specific parts of an image.
By combining masks and tone curves, it is possible to finely control the gradation and color tone of specific parts of the photo and achieve a perfect finish. For example, this function is effective when editing landscape photos to emphasize the details of shadows, correct colors, or add creative effects. And in portraits, you can add warmth or lighten areas without affecting the overall exposure.
Added a new category to the "Select subject" mask function
The AI ​​mask function "Select Subject" announced at Adobe MAX in October 2022 will make it easier than ever to edit and retouch portraits.
In addition, with this update, you can also specify "clothes" and "beard" as AI mask categories when automatically creating individual or group masks for any portrait. You can select only an area of ​​clothing, such as a shirt, and change the tint with minimal effort. It is also possible to select the beard part and make it darker or adjust the texture.
Instant, Easy Correction Expanded "Portrait" Adaptive Presets
Adaptive Presets are a  completely new premium presets that had started to be offered last year. Based on AI Mask's powerful and advanced features, it is now possible to apply presets that automatically enhance specific parts of your photo, or apply adaptive presets with just one click or tap to get your work done faster. What was thought of as a dream of AI is now actually possible.
"Refined Portrait" smoothes the skin of the person and emphasizes the lighting to refine the facial features and achieve the desired result. You can also use the "Darken Beard" to thicken the beard of the model in the photo and give it more impact. In addition, "emphasize clothes" is a convenient function when you want to enhance the contrast, saturation, and texture to make the details of clothes stand out.
Other adaptive presets newly added to the existing library include 'enhancement,' 'glamour,' 'whiten teeth' and 'hair texture.'
Black and white video
(Adobe Lightroom for Mac/Windows, Adobe Lightroom for iOS/Web only. Android version coming soon)Last year, Adobe Lightroom added video capabilities, improving the ability to apply the same editing operations to photos as to videos. This update adds the ability to turn any video into black and white, allowing you to convert your video to a sophisticated black and white look reminiscent of classic movie styles with just one click.
The new video feature also saves time by allowing users to quickly apply black-and-white processing to multiple video clips while preserving visual consistency.
Mask function and adaptive presets are now available on the web version
The most popular features in Adobe Lightroom desktop and mobile versions are being worked on to make them available on the web as well. This time, we will start providing the AI ​​mask function including various selection options on the web version.
Each AI mask function of "Select subject," "Sky" and "Background" will be available in Adobe Lightroom web version. Detect and create masks based on image content with a single click without downloading an app or leaving your browser. In addition, all the familiar adaptive presets in Adobe Lightroom, such as the new portraits "Whiten teeth" and "Glamour" introduced earlier, are available in the web version. Any of those presets can be automatically applied to a selected area with a web-compatible AI mask.
Content Credentials Feature (Technology Preview)
The Content Credentials feature will also be available in Adobe Lightroom as a Technology Preview to add proper attribution and creative transparency to your work. When enabled, the Content Credentials feature collects a summary of edits, activity and attribution information related to work created in Adobe Lightroom. This verifiable metadata is attached to content at every stage of the distribution chain, so it can be verified at any time.
Adobe established the Content Authentication Initiative (CAI) in 2019 to promote the adoption of open industry standards for content authenticity and provenance. The CAI community is working with creators, camera makers, media and technology companies to develop features such as an attribution framework and content credentials that can be used industry-wide to increase the trust and transparency of digital content. It is said that we are proceeding with
Other updates Add and share borders (Adobe Lightroom for iOS)
In this update, Adobe Lightroom mobile version introduces a function to export photos with frames and borders. This can be used to create a unique effect that draws attention to an image or establish visual consistency across multiple images, which can be useful for branding. In addition, when exporting with "Add a border and share", it is possible to format the image according to the aspect ratio of the most common posted photo specifications on SNS.
Travel preset
Get the most out of your photos with 18 new premium "travel" presets in Adobe Lightroom. These allow you to explore creative possibilities and experiment with different color combinations and editing techniques. This preset delivers professional results with the click of a button and saves you a lot of time by applying multiple adjustments at once instead of having to manually adjust each individual subject. It is said that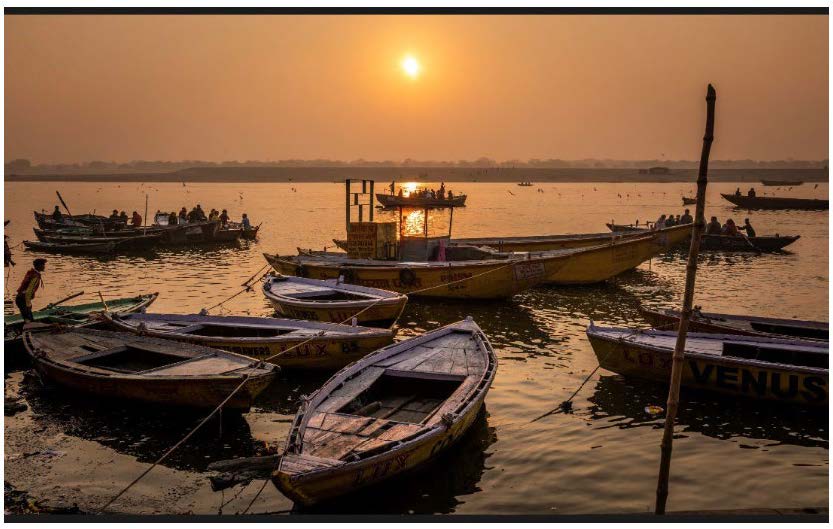 Full update for comfortable usability
(Adobe Lightroom Mac/Windows)Copying and pasting edit settings has been made even easier. When you switch to the 'Details' or 'Grid' view, the batch editing feature is now prominently displayed at the bottom of the screen, and has been modified to allow you to copy and paste edit settings to multiple photos at once.
Based on user feedback, Adobe also added the ability to turn off tooltips during Adobe Lightroom demos and tutorials. Performance improvements to cropping, scrolling, panning and zooming will make your Adobe Lightroom experience smoother and save you time, so you can focus on getting your photos the way you want them.