table of contents
square lens diameter
Can't attach ring gear
Compatibility with KOMODO
Exceeding imagination from a compact housing
Vignetting occurs with S35
Lens choice is not the price
Anamorphic lens… It is a very interesting lens for filmmakers. However, until now, I had a strong image that the price was very high, and I felt that even rentals could not afford it.
What makes it so appealing is that it can take overwhelmingly wide images. And, to my liking, the horizontal spread of the flare makes me immediately understand that it is anamorphic. Personally, I thought it was sci-fi and not suitable for a human drama, but when I actually used it, it had such an impact that I changed my mind.
Very compact and lean packagingAnd I was surprised at the small size of the box sent by the editorial department while thinking about anamorphic. Last time she got a DZOFilm lens she was surprised by the size of the box, but this time it's the opposite. The same four lenses as DZOFilm were in a box that would fit in a size 60 courier service.
And since it was a demo machine, I thought I would be sent a used one, but a completely new one was sent, and I was a little excited to be able to open it. She has seen many lenses, but when she opened the box, she was surprised to find that it was wrapped in plastic. It's often wrapped in bubble wrap, but this is the first time I've tried this style, and it would be tough for people who use it a little and bring it in as an unused item (laughs).
And the first impression in hand is "small". Due to the preconceived notion of anamorphic, I imagined it to be a certain size, but it is smaller than the RF steel lens and is slim anyway. I was puzzled, thinking, "Can I take ultra-wide-angle shots with this?" However, the texture has the feel and weight of metal, which is not bad.
square lens diameter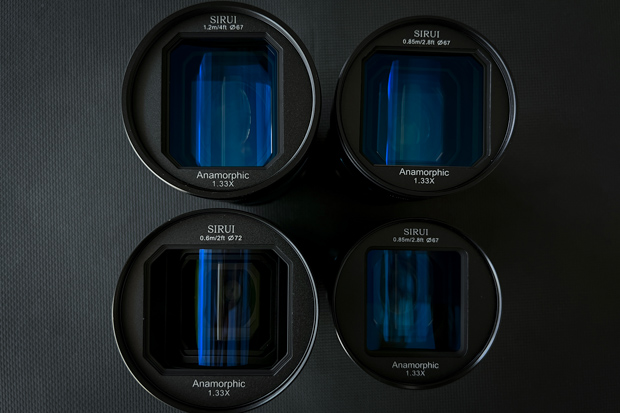 Well, it was one of the lenses I was interested in, so when I checked the lens aperture, which is a feature, it was still square. At a glance, it is a shape that makes you recognize that it is "anamorphic". This may be SIRUI's selling point. Other manufacturers have a normal round lens opening, and many of them have a mechanism inside. So it may be SIRUI's claim that "it's anamorphic".
Can't attach ring gear
Another thing that bothered me was the lack of lens gears that cinema lenses should have. It has the same specifications as a so-called still lens. But for some reason, only the 35mm lens comes with aftermarket gears (focus and iris), the other three do not. Perhaps the 35mm is a new product that came later, so it may have been included. This is necessary when controlling a still lens with follow focus, but I guess that the base of this lens is still.
Also, I would like to ask for improvement in the future, but the attached gear cannot be fitted. I struggled for about 20 minutes, but no matter what I did, the gear was smaller, and one side floated and I couldn't push it in. There is no attached instruction manual, so I searched but couldn't find it. I finally gave up on this because I couldn't put it on. If it's a cinema lens category, it would be nice to have at least a focus gear attached. This is because with this size, the combination of the DJI RS 3 Pro (hereafter: RS 3 Pro) and the DJI LiDAR Rangefinder (RS) can reduce the weight of the lens, expanding the possibilities of gimbal photography. If you have the gear, it will certainly be on the list of lenses that you can use. As will be described later, this is because the projection is so good.
Compatibility with KOMODO
An RF mount is available for this series. Personally, this is a very high point, and it can be directly attached to my favorite machine RED KOMODO (hereinafter: KOMODO). Take a half step forward. On the KOMODO side, anamorphic 1.3X is prepared in the project format setting, and it is nice that there is no need for post-processing development on the software side. Strictly speaking, there is a difference between 1.3X and 1.33X, but there is no discomfort as far as the actual image is confirmed.
However, if you really want to develop it strictly, you can extend the width by 0.03 times on the editing software side. I would like to note here that if you select the anamorphic format on the KOMODO side, it will be 6K. In my case, when shooting a documentary, I shoot in 4K to reduce data usage. Since the filming of the documentary film on the atomic bombing of Hiroshima resulted in 24TB of data, data control is severe. However, with 4K, the angle of view is naturally narrow, so I can understand setting only 6K to shoot the real thrill of anamorphic. However, since the data will be large, it will be time to use it.
Also, the Super35 sensor is cropped compared to the Full-Frame sensor, so the magnification is roughly 1.25X, so the 24mm becomes a 30mm angle of view. This is a rather painful situation. After all, I prefer an ultra-wide angle for image creation, so I'm restricted to a wider range of expressions. So I tried using a speed booster that increases the magnification to 0.71x, but it seems that the speed booster does not focus unless it is a lens of 24mm or more.
With the Tokina Cinema ATX 11-20mm, I encountered a situation where I could not focus even if I stopped down the aperture. I was involved in this. Even with 11mm, 18mm is the widest angle in full-frame conversion, so it was a pity. With my handheld lens, it doesn't even reach 14mm. Naturally, my feelings for anamorphic grew stronger. Therefore, I had great interest and expectations for this SIRUI test. I immediately brought it to the Asahikawa location to use it in the movie I'm currently shooting, "-25°C simple life."
Exceeding imagination from a compact housing
Since the lens is very compact when I put it on, my honest first impression is that it looks unreliable. However, it looks good to attach to RS 3 Pro. It is the quality of the image that overturns the unreliability of its appearance.
I am amazed that even 1.33X can capture such a wide range. And the lens aberrations that are inherent in ultra-wide-angle lenses are also considerably suppressed. The pole to the left of the shot of the two women is almost straight. This ultra-wide angle will undoubtedly curve and tilt inwards towards the top. It is suppressed to the extent that it can be said to be splendid. I was honestly surprised by this. In the manufacturer's explanation, there is a word that "minimizes optical distortion and outputs cinema screen images with a wide frame ratio of 2.4: 1 without compromising image quality", but it is generally taken as an exaggeration, and the author also The expected value was average, but it betrayed me in a good way.
Also, as you can see, even without grading, the color development is so good that it exceeded my expectations. In particular, the red and orange are clearly visible, but the blue of the sky is also close to the naked eye, and the yellow is not strangely strong, and the blue is properly displayed. It was such a surprise that when I was looking through the monitor, I was already exclaiming, "Oh, this is great!"
Vignetting occurs with S35
However, since the KOMODO is 17:9 instead of 16:9, vignetting occurs at 24mm and 35mm despite being a lens for Super35 sensors. And why is the 35mm more intense? With a 16:9 sensor, this vignetting may not occur. Even if it comes out, there is also a method of cropping, although it sacrifices a little in the wide direction. For reference, compare the original state and the image with the vignetting part cropped, and if it is within the allowable range, it is a lens that can be used.
The conversion of the angle of view is also like this.
When converted in order of focal length of the lens → Super35 conversion → anamorphic, it becomes 24mm → 30mm → 23mm, 35mm → 44mm → 33mm, 50mm → 62mm → 47mm, 75mm → 94mm → 71mm.
In other words, even with a Super35 sensor, you can get a wider image than a Full-Frame sensor.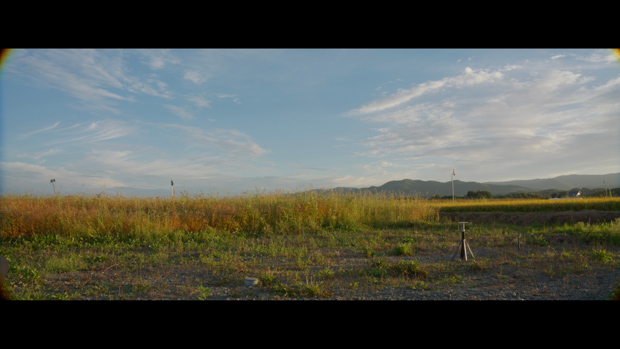 Lens choice is not the price
The SIRUI "PRO CINEMA Anamorphic 1.33X 4-lens set" surprised me a lot, and at the same time, I really want to add it to the lineup. One drawback is that it is not a cinema lens equipped with a focus gear. If this is improved, being able to get an anamorphic lens at this price is just a threat. Well, even without the gear problem, it's already a threat.
It seems like I'll be writing this again and again, but it goes without saying that expensive lenses produce better images. It is reasonable to downgrade in proportion to the amount of money, but it has recently been proven that this is not the case. Especially with this lens, my sense of values ​​may have shook off in the direction of "not the amount". An example of this is the anamorphic lens "Helios 44-2 58mm F2" used in Badman. This lens, which was purposefully used in a Hollywood blockbuster, costs less than 100,000 yen. The most decisive factor in choosing a good lens may be whether you can shoot to your liking.
Kazumi Matsumoto (mkdsgn)|Profile
Based in Tokyo and Asahikawa, Hokkaido, he produces films centered on social films and documentary films. From directing to shooting, we are also pursuing the possibilities of a single operation. In August of last year, a documentary film about the testimony of the atomic bomb survivors of Nagasaki was released in theaters. From April 8th this year, "The Beginning of a Journey", which deals with children's whereabouts, will be released at Cine Libre Ikebukuro and other theaters. In the summer, the second documentary film about the testimony of the Nagasaki A-bomb survivors and the documentary film about the testimonies of the atomic bomb survivors of Hiroshima will be released. Together with the Theater Cinema Group, we will also launch the "SDGs Share Project", and first of all, we will make films about social issues with the theme of "getting to know". The first one is "Tabi no Hajimari", and we will release several titles every year in the future.
WRITER PROFILE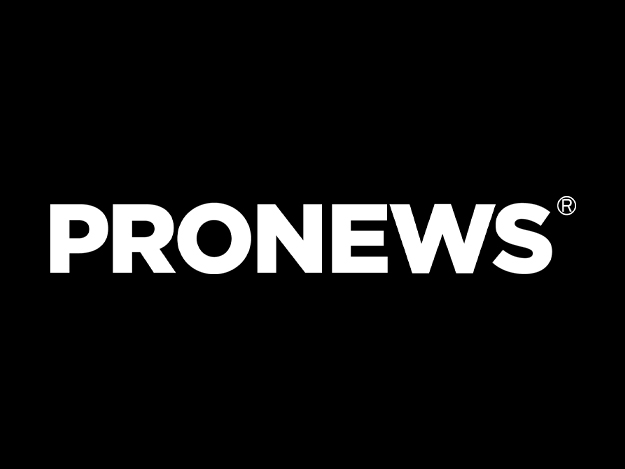 We will mainly deliver new product reviews and event reports by the PRONEWS editorial department.