table of contents
Advantages and disadvantages of in-body image stabilization
Features of the RF24mm F1.8 MACRO IS STM
Unwanted blur and necessary blur
The appeal of the R5 C as a video camera
Advantages and disadvantages of in-body image stabilization
Many manufacturers have released mirrorless cameras that focus on video recording functions, and there are more options for cameras that can be swung easily with a large sensor size. However, what I personally think is a problem in this genre of "video mirrorless" is when shooting handheld with a wide-angle lens with a model equipped with "strong in-body image stabilization" In addition, a phenomenon that causes distortion in the periphery tends to occur.
Below is a video of the Fujifilm X-T4 (hereafter referred to as X-T4) attached to the company's XF16mmF1.4 and shaken left and right hand-held. I feel that the edge of the screen is slightly distorted, probably because it emphasizes firmly fixing the middle object.
Some people call this phenomenon the "konjac phenomenon", but the "konjac phenomenon" also refers to the phenomenon of distortion when panning due to problems with the rolling shutter readout speed. I don't think the rolling shutter is the only cause of this image stabilization distortion, so I'll just use the term "distortion" here. By the way, it seems to be called "IBIS Wobble" in the English-speaking world. It is said that it is particularly noticeable in scenes such as taking selfies while walking.
Currently, many mirrorless cameras that sell video recording functions are equipped with an in-body image stabilization mechanism, but in many cases this phenomenon can be confirmed to a greater or lesser extent by attaching a wide-angle lens wider than around 28mm. . During the test, the X-T4 and Canon EOS R5 (hereafter: R5) are more likely to occur, the Panasonic LUMIX S5/S1H are a little less noticeable, and the Sony α7S III is hardly felt because the amount of correction is small in the first place. It was an impression (only due to individual subjectivity).
The in-body image stabilization makes handheld shooting comfortable no matter what lens is attached, and I think it's a very convenient feature in most cases, but depending on the model, lens combination, and shooting environment, the above may be necessary. There are times when there are disadvantages. Against this background, when I want to shoot hand-held, such as documentaries that cannot be retaken, I personally want to use a camera without in-body image stabilization as much as possible, and use one with image stabilization on the lens. ! I had this feeling.
Features of the RF24mm F1.8 MACRO IS STM
Under such circumstances, the Canon "RF24mm F1.8 MACRO IS STM" appeared. Many zoom lenses are equipped with an image stabilization mechanism, but this is a valuable lens that has a wide-angle single focus and an image stabilization mechanism inside the lens. Combined with the Canon EOS R5 C (hereinafter referred to as R5 C), which does not have a sensor shift type image stabilization mechanism in the body, it becomes an ideal handheld wide-angle full-frame camera! ! I decided to test it with joy and courage.
As you can see from the video above, with the R5 and X-T4, etc., which have in-body image stabilization, when you shake the camera left or right, the object in the center of the screen will stop, and the surroundings will move accordingly. Although the impression is distorted, the combination of R5 C and RF24mm F1.8 MACRO IS STM does not force the camera to stop in the middle, but it behaves as if it is left to the movement of the camera. It was an image.
Unwanted blur and necessary blur
I think there are two types of camera shake: "unnecessary blur" and "necessary blur". Unnecessary blurring is the kind of blurring that occurs when a small shaking of the hand is transmitted to the recorded image, and a small vibration is included in the recorded image. I think it's an important element and necessary blur for directing, so I'm grateful that it remains.
From that point of view, I felt that the combination of the R5 C and RF24mm F1.8 MACRO IS STM this time is a combination that achieves such moderate behavior in terms of image stabilization. The lens itself weighs only about 270g and is also a fixed focal length F1.8 lens, making it an interesting combination for a handheld camera setting that allows you to easily swing around while taking advantage of the shallow depth of field of a full-frame camera. .
In addition to this 24mm single focal point camera equipped with an image stabilization mechanism inside the lens, Canon has already released the "RF35mm F1.8 MACRO IS STM" and "RF85mm F2 MACRO IS STM". I think you can use it in R5 C users and those who are worried about the above phenomenon should definitely check it out.
The short work below was shot at an art space and guest house called "Center", which was newly opened next to my studio in Kanuma City, Tochigi Prefecture, where I am based. 8 Hand-held shooting with MACRO IS STM (Leica SUMMICRON-R 50mm F2 was used only for the interview scene. Video and photos of the work in progress were taken with a different camera). Please take a look at how it looks in the actual video.
The appeal of the R5 C as a video camera
By the way, let me mention a little bit about the R5 C itself, I think this camera is a true video/photo hybrid camera. You can shoot very high-definition and beautiful images, and the menu structure, which is divided into videos and photos, is easy to use.
The only drawback is the short battery life when shooting movies, and the battery will be empty in about an hour when recording 4K24p. However, unlike the Blackmagic Design Blackmagic Pocket Cinema Camera 6K/4K (hereinafter referred to as BMPCC 6K/4K), which is also famous for its short battery life, the remaining capacity is displayed in detail until just before the battery runs out, and the battery runs out. Since a warning is displayed just before, you can use it until the last minute when the battery is empty.
Unlike the BMPCC 6K/4K, the battery level is only roughly displayed, and when you wonder if it will last a little longer, the power will not suddenly turn off, so you can replace the battery with confidence. I didn't find it to be a big problem. In that sense, I thought it was a great camera.
Tatsuya Ino (Representative of inaho Film / Video Director) | Profile
Born in Kasugai City, Aichi Prefecture in 1988. After working at Toei CM Co., Ltd., he has been in charge of video direction for various social projects at umari Co., Ltd. since 2014. After that, he established inaho Co., Ltd., and is producing videos about projects that solve social issues.
WRITER PROFILE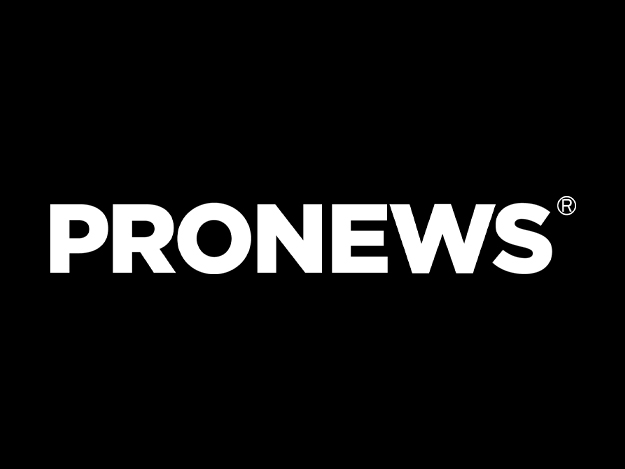 We will mainly deliver new product reviews and event reports by the PRONEWS editorial department.