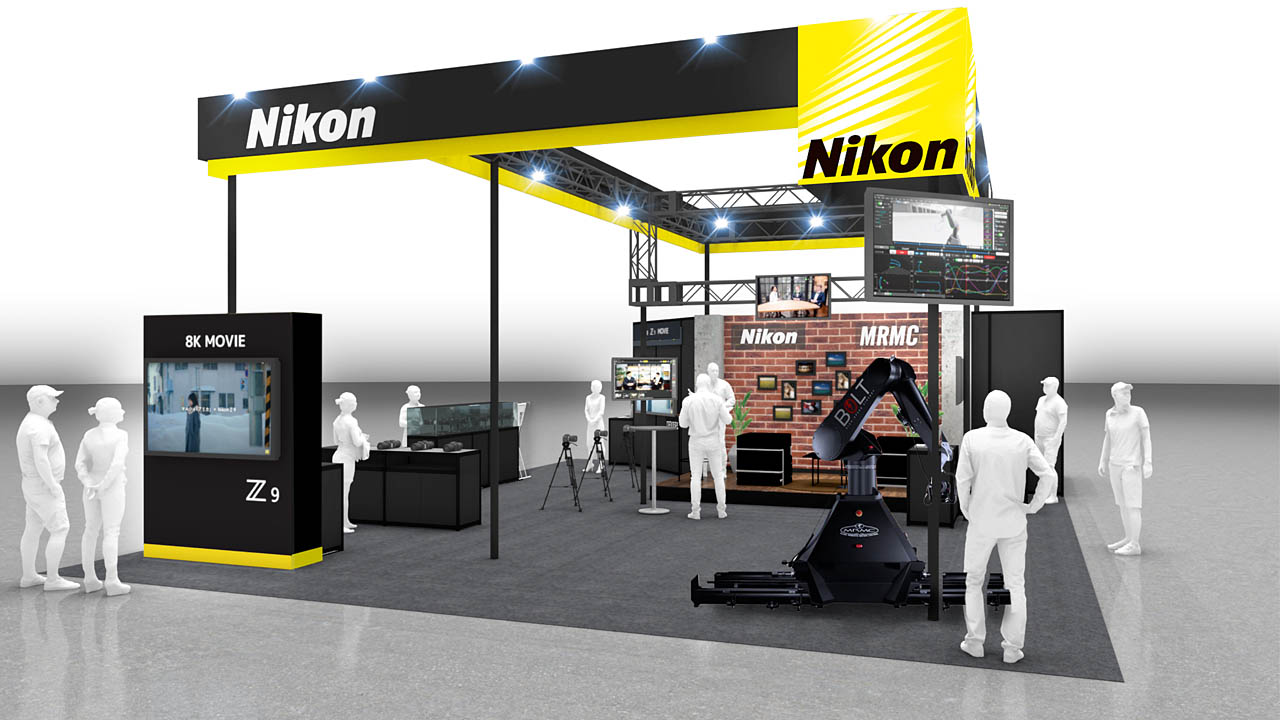 Nikon will exhibit their new camera gear at InterBEE 2023. Nikon at InterBEE 2023 will hold their booth in Hall 5, booth No.5305).
At the exhibition, Nikon will introduce the excellent video shooting functions of the full-frame/FX format mirrorless camera "Nikon Z 8" (released in May 2023) and "Nikon Z 9" (released in December 2021), as well as a full-scale demonstration. They will also be exhibiting a system that is ideal for video production. Nikon will introduce an automatic shooting solution that incorporates technology from Mark Roberts Motion Control Limited (MRMC), a group company.
We at PRONEWS Global previously covered the Nikon Z8, from rumors, to the launch and then a full-fledged review. Visitors to InterBEE 2023 will enjoy testing out the "small powerhouse" of a camera that is the Z8.
At the booth, the Nikon staff will also be showcasing a system that uses a gimbal and MC-N10 remote grip. This system rigging can produce creative shooting that takes advantage of the high mobility of the Z8. A full-scale touch-and-try setup will also be featured at the Nikon at InterBEE booth, so guests can first-hand experience the MC-N10 combined with the Z8.
In the livestreaming and production demonstration using the Z9, staff will show off high-resolution 8K video capabilities. Guests can see clearly using an 8K monitor the 8K production shots from the Z9.
In addition, along with the high-speed "Bolt" small cinema robot, whose application range is expanding with the spread of virtual production, the small robot "SR-1" that helps reduce the number of people in studio shooting and the automatic tracking system "POLYMOTION CHAT." Introducing MRMC's system incorporating robotics. We offer video production solutions that make full use of cutting-edge technology that extends beyond bodies and lenses.