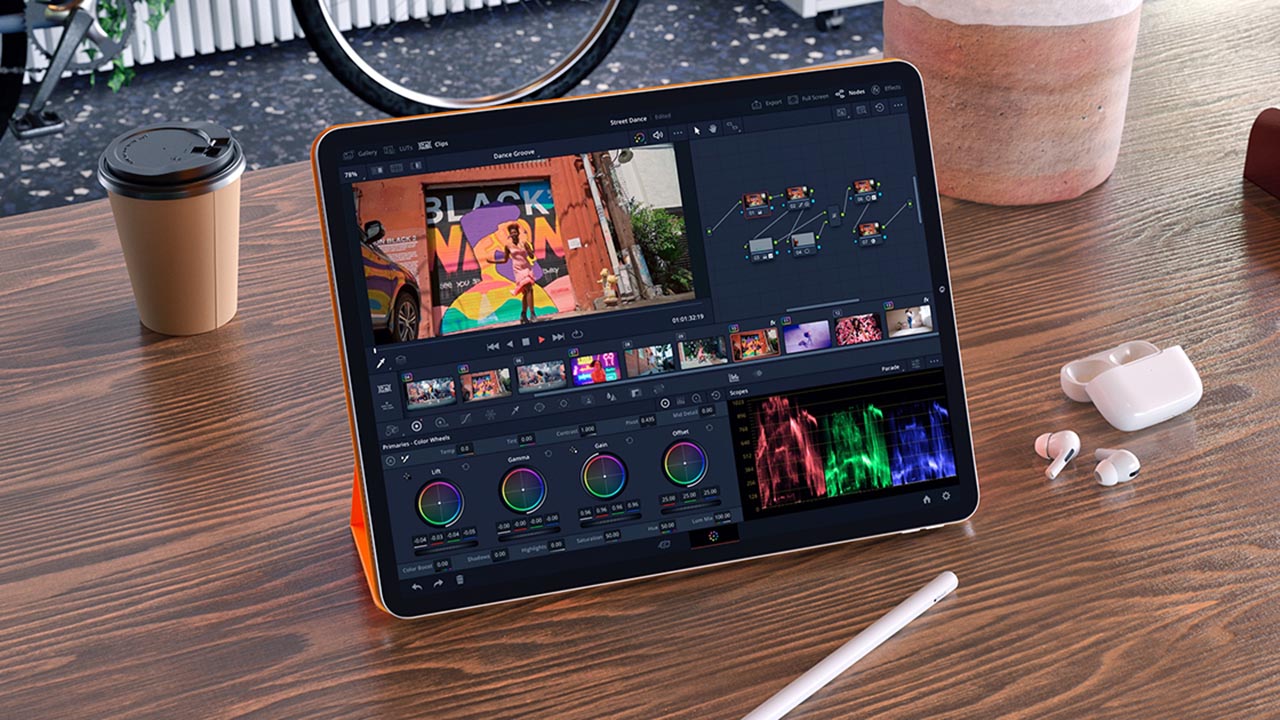 Blackmagic Design has announced the availability of DaVinci Resolve for iPad . Get the same color correction and editing tools you see in Hollywood movies on your iPad. In addition to multi-user collaboration with Blackmagic Cloud, it also supports AI tools such as Magic Mask, voice separation, conversation leveler, and smart reframe for social media.
DaVinci Resolve for iPad's cut page is perfect for projects with tight deadlines and urgent work. It is also suitable for documentary editing. The cut page is designed for quick operation with a streamlined interface that is easy to learn.
Work faster than ever with features like source tapes for visual confirmation of your media, fast review, and smart editing tools. The sync bin and source overwrite tools are the fastest way to edit multicam programs and make it easy to create synchronized cutaways. Everything on the cut page is action-based, so each click does something. With DaVinci Resolve for iPad, you can spend more time editing and less time searching for commands.
The DaVinci Resolve for iPad color page is Hollywood's most advanced color corrector, used more for color grading and finishing of high-end feature films and television shows than any other system. The features are friendly and designed to help new users get great results quickly, while continuing to learn advanced tools.
For example, the primary control sliders, familiar to anyone who has used image editing software, allow you to easily adjust settings such as contrast, color temperature, midtone detail and saturation. The Color page features an extremely wide range of primary and secondary color grading features including Power Windows, Qualifiers, 3D Tracker and advanced HDR grading tools.
DaVinci Resolve supports AI processing powered by the DaVinci Neural Engine. Magic Mask can identify and track the position of people, features and objects based on just one stroke in the shot. Make people stand out in low-light shots, or flip people masks to stylize backgrounds.
Smart Reframe is a feature that allows you to drastically change the aspect ratio of your footage and use it for other purposes. Quickly create square and portrait versions for social media posts by identifying actions in a scene and panning. Voice separation makes it easy to remove annoying or unwanted sounds from interviews or conversations recorded in noise. AI tools can provide fast and accurate results, which can save a lot of work time.