Adobe has finally released the May 2023 (23.4) update for Adobe Premiere Pro. The new features are as follows.
Text-based editing
Text-based editing in Premiere Pro is a whole new way to create quick rough cuts by simply copying and pasting text. By automatically analyzing video and generating text, editors, producers, and assistants can simply copy and paste sentences in any order, and the parts they want to edit will be displayed on the timeline. In addition, it is possible to accurately identify words and phrases simply by searching through the transcript search window.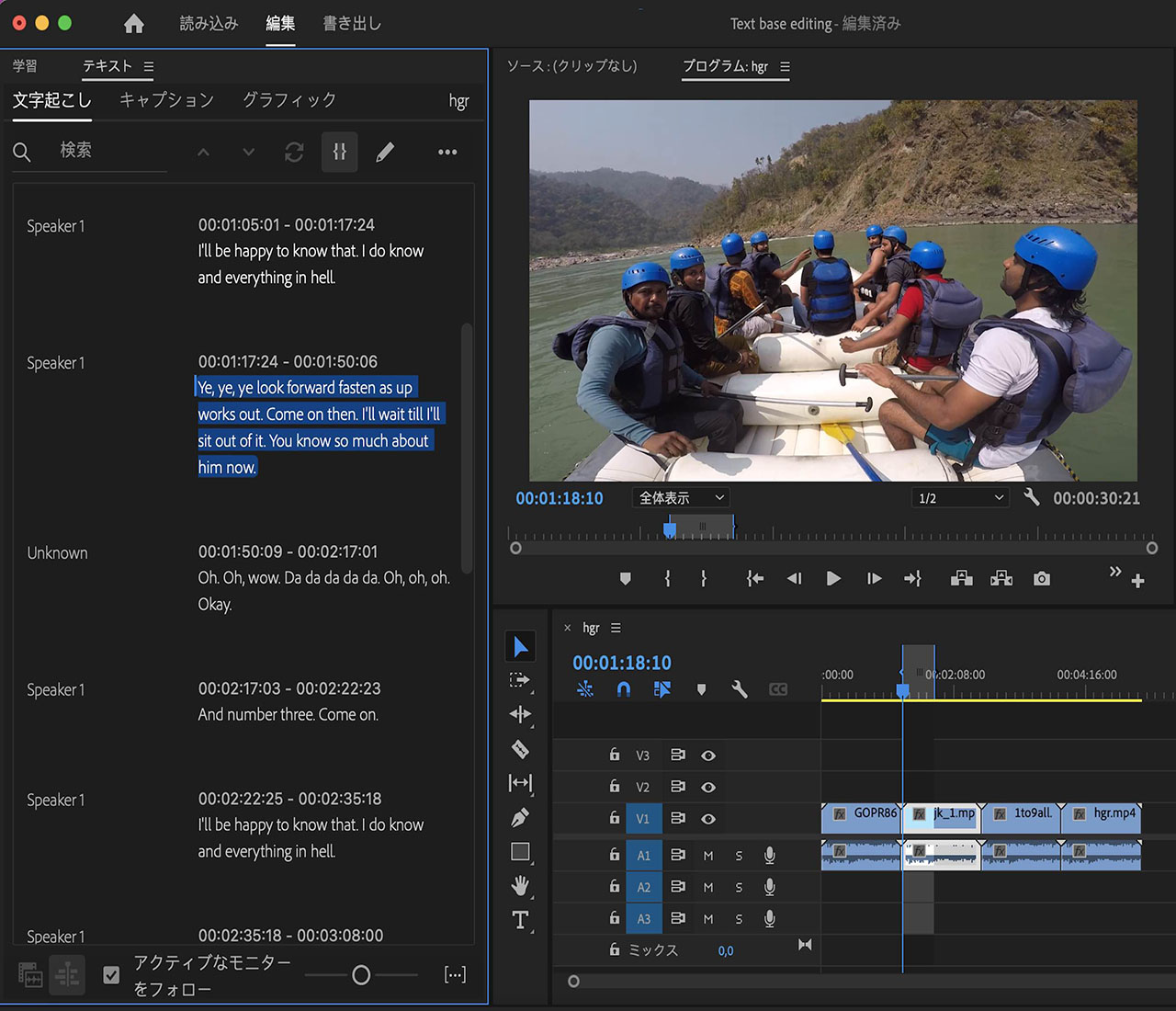 Auto save in background
New and improved AutoSave runs in the background without interrupting your work. Backups can be saved in units of 1 minute at the shortest.
Danish transcription support
Added new Danish language support. Work in Danish, create transcriptions for text-based editing, and create captions using speech-to-text.
Background processing dashboard
See how Premiere Pro works. Improved access, tracking and observation of all background processes in one place.
Smoother mouse scrolling and movement
Improved support for Apple trackpads and Apple Magic Mouse. Smoother scrolling and mouse interaction across all Premiere Pro panels.
New format support
Footage shooting with Sony VENICE 2 version 2.0 and iPhone cinematic clips is now supported.