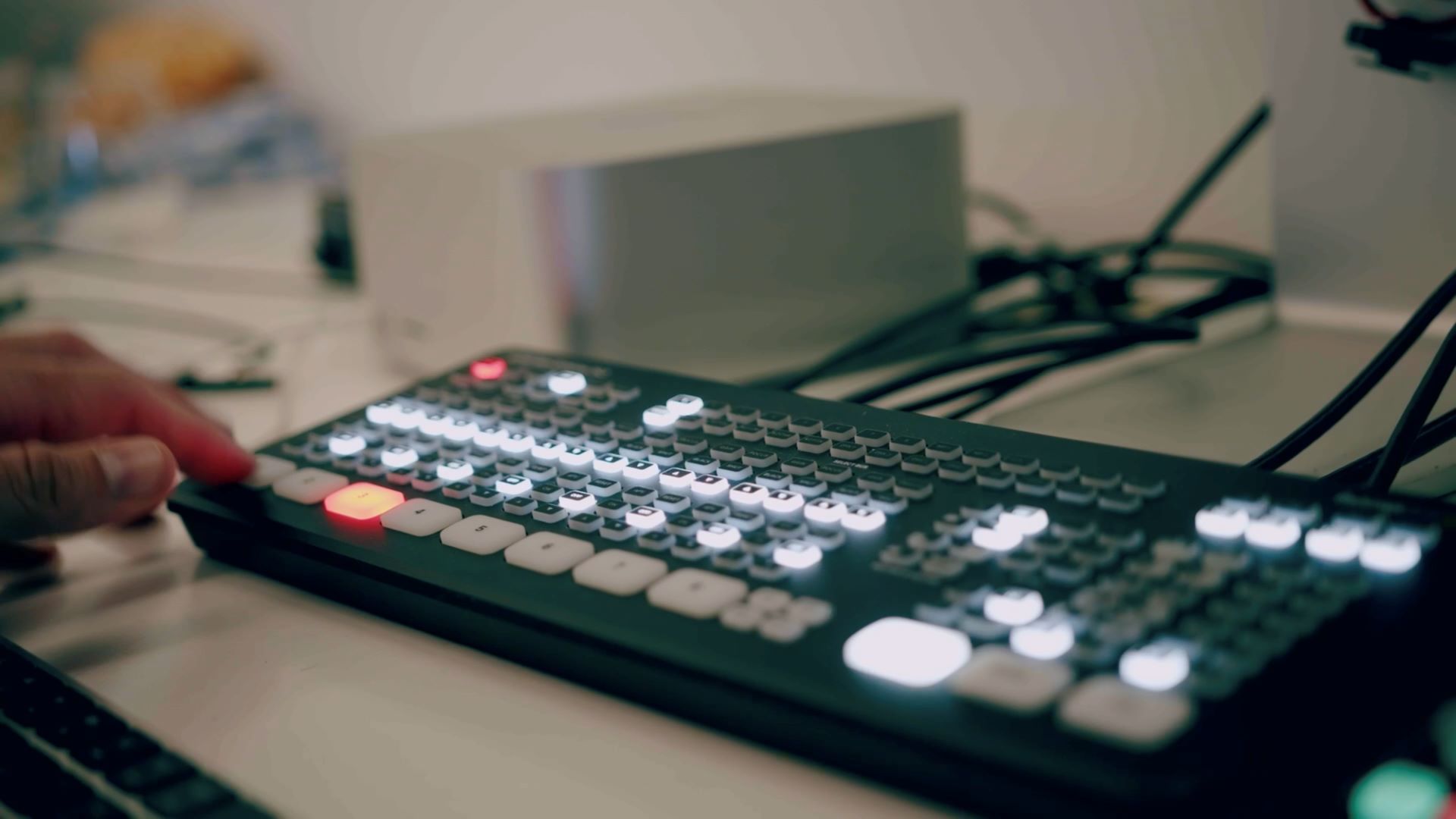 According to Blackmagic Design, Australia's leading social-first news service, The Daily Aus, is using Blackmagic Design cameras, ATEM switchers and DaVinci Resolve for Instagram, Facebook, YouTube, TikTok and various podcast channels and for daily news videos.
The Daily Aus is one of the first news services in the world to create dedicated news videos for social media channels. The Daily Aus takes a traditional journalism approach, producing daily video-based news for social media that is free for everyone to watch.
The service has quickly become Australia's most popular and trusted news source, reaching approximately 1.3 million Instagram accounts per month and hundreds of thousands of subscribers across various platforms.
To continuously create content for the videos, Joe Kiely, Head of Video at The Daily Aus, uses a Blackmagic Pocket Cinema Camera 6K G2 digital cinema camera, an ATEM Mini Extreme ISO live production switcher, as well as using DaVinci Resolve for editing, grading, and VFX.
Kiely commented:
Kiely: The Pocket Cinema is compact in size, but the image quality is very good. After the budget meeting, I took these cameras to the Houses of Parliament to interview the Finance Minister and a number of members of parliament and senators. But my Pocket Camera and all the accessories fit perfectly in my backpack, so I was able to move around easily.
To keep subscribers up to date with the latest news from across Australia, The Daily Aus has hired five journalists and built a dedicated studio and video podcast recording space within its Sydney office.
The studio installed multiple Pocket Cinema Camera 6K G2s and an ATEM Mini Extreme ISO. These cameras are used to shoot in front of green screens and the theme colors of the Daily Aus.
The Pocket Cinema Camera 6K G2 is also used for remote news gathering.
Kiely: We've used this camera in a variety of locations, including the Daintree rainforest, the Great Barrier Reef, and the underground sewers outside of Sydney. The Pocket Cinema Camera 6K G2's small size allowed me to move quickly and shoot news videos in a cinematic way.

With the introduction of the ATEM Mini Extreme ISO, I no longer had to carry around many SD cards and hard drives plugged in, and now I can control and adjust the look of all three cameras from my main computer in the studio. We also use the ATEM's second HDMI output so the presenter can see the final look on the monitor before rolling the camera. And for video podcast promos, long interviews and more, you can record individual files straight from your camera into ATEM and switch between them on the fly. This makes multicam editing smoother.
Working collaboratively for a variety of social media outlets, Kiely said he needed a consistent video workflow for editorial staff to provide feedback and approve edits before publication.
Kiely: Currently, we have a good system in place, including the recent incorporation of TikTok videos. Multimedia journalists were producing video content on mobile phones, but were frustrated with their workflows, especially when it came to giving feedback, replacing shots, and sharing edits in progress. I taught you how to edit TikTok videos with DaVinci Resolved and it was a game changer. Collaborate to create footage faster and share edits for approval. You can also work on the same project as a remote editor when you have a lot of work to do.
Shooting with the Blackmagic RAW codec is also an important point in building a flexible workflow.
Kiely: We use Blackmagic RAW to shoot in unpredictable lighting conditions and shoot with a green screen to capture the highest possible resolution for keying. Things that were previously difficult, such as hair and fine edges, can now be captured successfully. Recently, I was shooting underground, and the lighting conditions were constantly changing, with very weak lighting and mixed light sources. Shooting in Blackmagic RAW gave us flexibility in post production and a consistent look for footage shot in all conditions.