Panasonic is set to launch its much-anticipated flagship model, the "G9 PRO II," on October 27, 2023, targeting photography enthusiasts and professionals with its exceptional image quality and impressive speed capabilities. In this article, we delve into the features and specifications of this cutting-edge Micro Four Thirds mount camera.
Pricing:
Here's a quick look at the pricing details for the G9 PRO II and related accessories:
G9 PRO II body only: Approximately $1899
G9 PRO II standard zoom lens kit (including LEICA DG VARIO-ELMARIT 12-60mm F2.8-4.0): Approximately $2000
Battery grip "DMW-BG1": Around $250
Enhanced Image Sensor and Venus Engine:
The G9 PRO II boasts a newly developed image sensor and a state-of-the-art Venus engine at its core, designed to elevate its imaging performance. With a substantial 25.2 megapixels, this sensor supports on-plane phase detection AF and dynamic range enhancement across all ISO sensitivities. Despite having smaller pixel sizes compared to its predecessor, the improved Signal-to-Noise (S/N) ratio contributes to superior image quality. Furthermore, its base sensitivity at ISO100 ensures compatibility with brighter lenses.
Dynamic Range Boost:
Introducing the dynamic range boost feature, initially introduced in the GH6, the G9 PRO II takes it a step further. Rather than combining multiple exposures, as seen in typical HDR functions, this camera applies two gains to a single exposure signal, merging bright and dark elements for remarkable HDR results. Unlike the GH6, which limited this feature to specific ISO settings, the G9 PRO II extends its use to all ISO sensitivities, significantly enhancing shadow gradation during RAW shooting.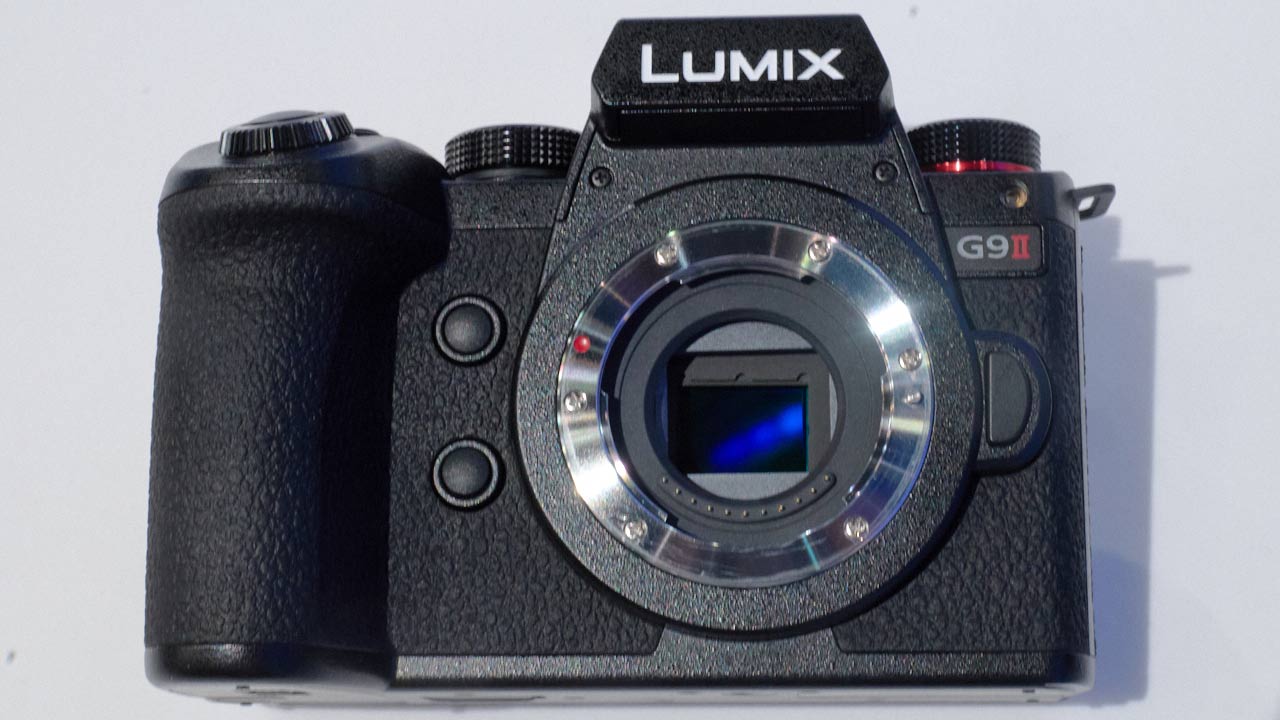 GH9 PRO II Autofocus Settings
Image Plane Phase Detection AF:
For the first time in the G series, the G9 PRO II incorporates image plane phase detection AF with a substantial 779 focusing points, covering nearly the entire image sensor area. This innovation, coupled with automatic recognition AF, ensures exceptional AF performance even in challenging scenarios such as backlighting, low-light conditions, scenes with multiple subjects, and tracking smaller objects.
Expanded Recognition AF:
The G9 PRO II expands its recognition capabilities, now accommodating not only people, human eyes, and animal recognition but also recognizing animals, cars, motorcycles, and motorsports. With a redesigned recognition AI, it achieves significantly improved performance for both people and animals, offering distinct modes for each category. In human recognition, the camera can even detect only the upper body, enhancing recognition accuracy.
GH9 PRO II Video Settings
Video Excellence:
The camera's video capabilities are equally impressive, supporting a variety of 10-bit recording options, including 4K120P recording at 4:2:2 10-bit and 4K60P recording at 4:2:2 10-bit. Additionally, it supports 5.7K and ALL Intra recording, enabling V-Log recording at 13+ stops. USB SSD recording and ProRes recording are also possible. Moreover, with increased buffer memory, it allows continuous shooting for over 3 seconds, even during high-speed and high-speed continuous shooting.
High-Resolution Mode:
The G9 PRO II introduces the "High Resolution Mode," which approximates 100 million pixels for handheld shooting. Utilizing the in-body image stabilization (BIS) mechanism, it captures eight consecutive automatic shots while shifting the sensor to generate high-resolution images.
Enhanced In-Body Image Stabilization:
The camera's in-body image stabilization has significantly improved, boasting 8.0 stops of BIS and Dual I.S2 at 7.5 stops. Active IS assesses shaking during video recording, maximizing image stabilization even during walking or capturing in motion.
Accessories and Other Features
User-Friendly Features:
The G9 PRO II retains the beloved triple buttons for quick switching between white balance, ISO, and exposure. The joystick, offering 8-directional operation, enhances user navigation. Even the battery grip "DMW-BG1" includes this convenient feature.
Live Viewfinder and Display:
The camera's live viewfinder presents approximately 3.68 million dots, while the OLED viewfinder offers a 0.8x magnification. The high-brightness, high-color gamut monitor with 1.84 million dots enhances viewing.
Compatibility and Accessories:
The battery grip "DMW-BG1," which supports the G9 PRO II, will be simultaneously released. With an 8-way joystick mirroring the main unit's functionality, it is also compatible with S5 II and S5 IIX.
Technical Specifications:
Model: DC-G9M2
Image Sensor: 4/3 type Live MOS sensor with 25.21 million pixels
Lens Mount: Micro Four Thirds mount
Viewfinder: 3.68 million dots OLED live viewfinder
Monitor: 1.84 million dots capacitive touch panel display
Power Supply: Battery pack (included, 7.2V) / AC adapter (included, 5.0V / 1.8A) / USB connection cable (AC)
Dimensions: Approximately 134.3mm (width) x 102.3mm (height) x 90.1mm (depth)
Weight: Approximately 658g (including main unit, battery, and one SD memory card), approximately 575g (main unit only)
Conclusion:
The Panasonic G9 PRO II promises to be a game-changer in the world of mirrorless cameras, offering unparalleled image quality, rapid autofocus, and an array of features catering to both photographers and videographers. With its remarkable capabilities, this flagship model is set to capture the hearts of imaging enthusiasts and professionals alike.
Product number
DC-G9M2
Model
Model
Interchangeable lens digital single-lens camera
recording media
SD memory card / SDHC memory card / SDXC memory card (video speed class 90 compatible)
lens mount
micro four thirds mount
Image sensor
form
4/3 type Live MOS sensor
Camera effective pixel count
25.21 million pixels
Aspect ratio/color filter method
4:3 / Primary color filter
Finder
Way
Aspect ratio 4:3 / 0.5 type (12.48mm) / approximately 3.68 million dots Organic EL (OLED) live view finder
Field of view/magnification
Approximately 100% / Approximately 1.6 times (35mm conversion: approximately 0.8 times) (-1.0m-1 when 50mm infinity, image aspect ratio [4:3] is set)
Monitor
Form / field of view
Aspect ratio 3:2 / 3.0 type / approximately 1.84 million dots monitor / capacitive touch panel / approximately 100%
Power supply
power supply
Battery pack (included, 7.2V) / AC adapter (included, 5.0V / 1.8A) / USB connection cable (AC)
Number of still images that can be taken
CIPA standards: When using DC-G9M2L accessory lens H-ES12060 and attached battery pack DMW-BLK22
[When monitoring] Approximately 370 images (when using SDXC memory card)
[When using viewfinder] Approximately 370 images (when using SDXC memory card)
[When setting power-saving viewfinder shooting] Approximately 1,300 images (when setting power-saving finder shooting for 1 second, using an SDXC memory card, according to our measurement conditions based on CIPA standards)
External dimensions/mass
External dimensions (excluding protrusions)
Width approx. 134.3mm x height approx. 102.3mm x depth approx. 90.1mm
quality

Approximately 658g (including main unit, battery, and one SD memory card), approximately 575g (main unit only)