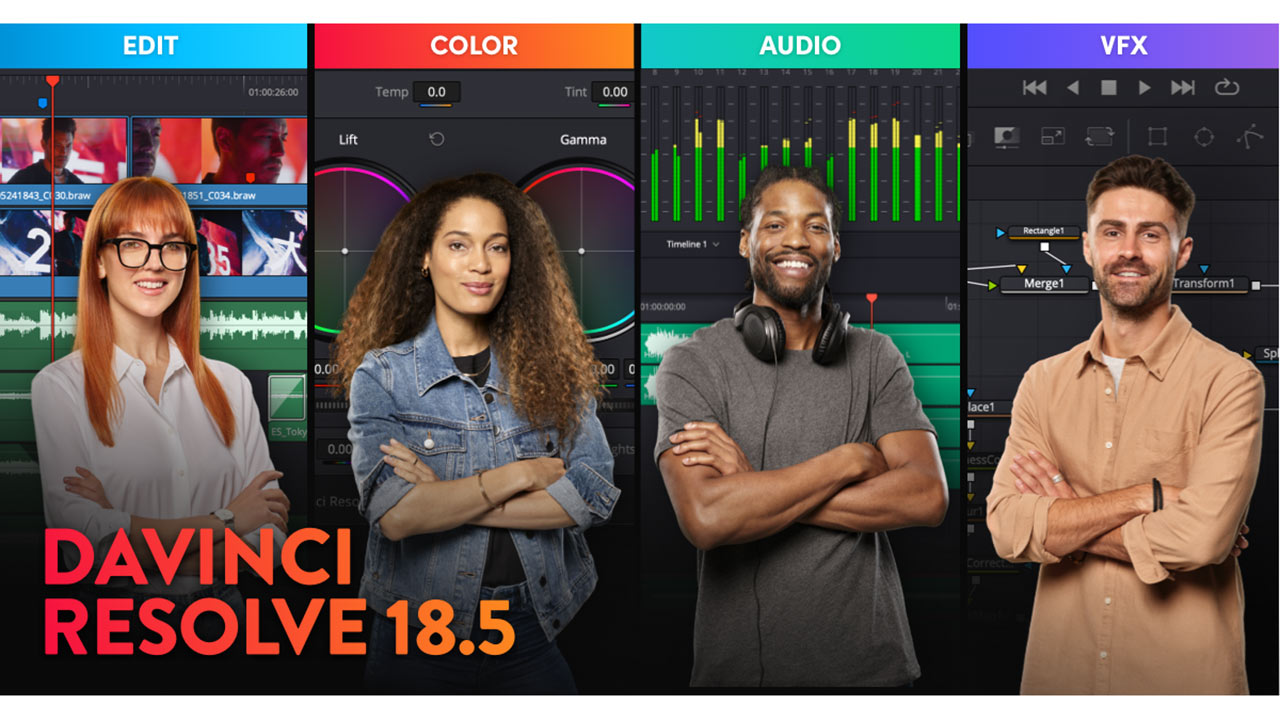 Blackmagic Design has released an update to DaVinci Resolve 18, version 18.6.1. This latest update is downloadable from the company's website. The update can also automatically download for people using the desktop version of the app.
This version changes the default settings for single-user and multi-user projects to proxy, and addresses cloud sync issues with projects updated from 18.5. Existing projects should not be affected, but it is very important for users to check and assure project dats is backed up before updating DaVinci.
Additionally, this update of DaVinci Resolve 18 addresses issues with delays when performing ripple edits on long timelines and playback stopping when editing or moving clips. This update also improves playback functionality when editing and moving clips, allowing users to quickly edit footage while continuing uninterrupted playback.
Additionally, this software update addressed an issue where retimed clips would appear with handles on the color page, an issue with navigating through clips with handles enabled, and an issue with importing still images after deleting a gallery album.
For Fusion, this update improves stability when using 3D text, allowing for more reliable compositing of titles and animations.