Introduction

What are the issues with the iPad version?

First look

Think about the environment

Impressions so far and from there

Summary
Introduction
The editing software "DaVinci Resolve for iPad" (hereafter: iDR) that appeared for iPad and other tablets was released on December 22, 2022. It has been a hot topic even before it was shipped, and was hyped up regardless of its specific use. I would like to leave the verification such as benchmarking to other video sites, and write about "how to use" in this article.
To introduce myself, I am a middle aged man who has been working in the NLE (Non Linear Editor) industry for 30 years. I have experienced the use side/creation side/selling side/construction side/teaching side, and have seen several turning points since the NLE Genesis.
I believe that this iDR will bring a stir to one of the issues facing NLE, and I think it is one of the turning points. I want to write a review from that point of view this time.
Regarding DaVinci Resolve, I have been using it since Ver.8, which became easier to obtain due to the acquisition of DaVinci Systems by Blackmagic Design in September 2009.
As for the iPad, I like the iPad so much that I bought about 7 units, including multiple units of the same generation for my family from the first generation. I actually wrote this article mostly on an iPad.
What are the issues with the iPad version?
Devices for editing videos have spread to various things. Not only dedicated devices and PCs, which are rarely seen anymore, but also smartphones.
The functionality change depending on the usability and usage. For example, in the case of smartphones, the operation is as simple as possible, the UI is large and easy to operate, and the effect effect that gives eye-catching decorations is the standard.
What about tablets? There is still no answer to this question. But it's probably a device that holds a lot of promise.
However, although some editing software for tablets has come out so far, it is difficult to determine the direction app designers are going. There are many things that go in the simplistic direction of smartphones, but those who expect it lament that the implementation of the "daring simplification" is also lacking in functionality.
As far as I'm concerned, currently, the only tablet device that retains the goodness of a tablet while still being highly functional is LumaFusion from Luma Touch (image below).
That's when DaVinci Resolve for iPad came out with "all functions." How will this affect the industry? Let's take a look at its contents.
First look
At first glance, DaVinci Resolve for iPad looks like it's just a separate laptop monitor running DaVinci Resolve.
I don't feel much compromise between UI and tablet. There are some menus written in text that have been converted into icons, but if anything, I don't think it's something that considers visibility and operability because it's "because it can't fit in text." I guess it's all about "reproducibility".
As an editing scene, the combination with "Speed ​​Editor" looks good. With integration of the Apple Pencil functionality, are probably many users who admire this vision.
There are two functions, "Cut" page and "Color" page. There are some opinions on the internet that evaluate only two things negatively, but personally I have a positive impression. In the current direction that prioritizes "reproducibility," I don't want to think about using "Edit" and "Fairlight" functions on the iPad's narrow monitor (unless, of course, it's optimized). In that sense, I think that the implementation of "Color" and the implementation of "Cut" that can withstand a narrow interface are appropriate, even in the sense of leaving the color as DaVinci Resolve.
In this review, the iPad Pro (M2) was not available, so we checked the operation with the iPad Air (4th generation, A14 Bionic 256GB), but functional limitations due to the hardware performance of the iPad (maximum sequence size 1920 x 1080, ProRes is not supported, etc.), but it works smoothly such as BRAW playback. At first, I was worried about the lack of the M2's media engine, but I think it's because of the company's advanced technology.
Think about the environment
Assuming actual use, consider the usage environment and functionality.
Storage
In addition to the iPad Pro (M1/M2), the iPad Air (4th generation) used this time has a USB-C connector that can be connected to the USB standard or Thunderbolt/USB4 standard (the 4th generation is USB only). You can get the speed you need by connecting an SSD, even more so if you move it inside the iPad.
I just worry about the write speed for USB-C. If it's fast, it's fine, but by passing it through a low-priced USB-C hub, there was even a USB-C shape that dropped the signal down to USB 2.0 (for PD purposes). The standard for the shape of the port and the transfer speed are different.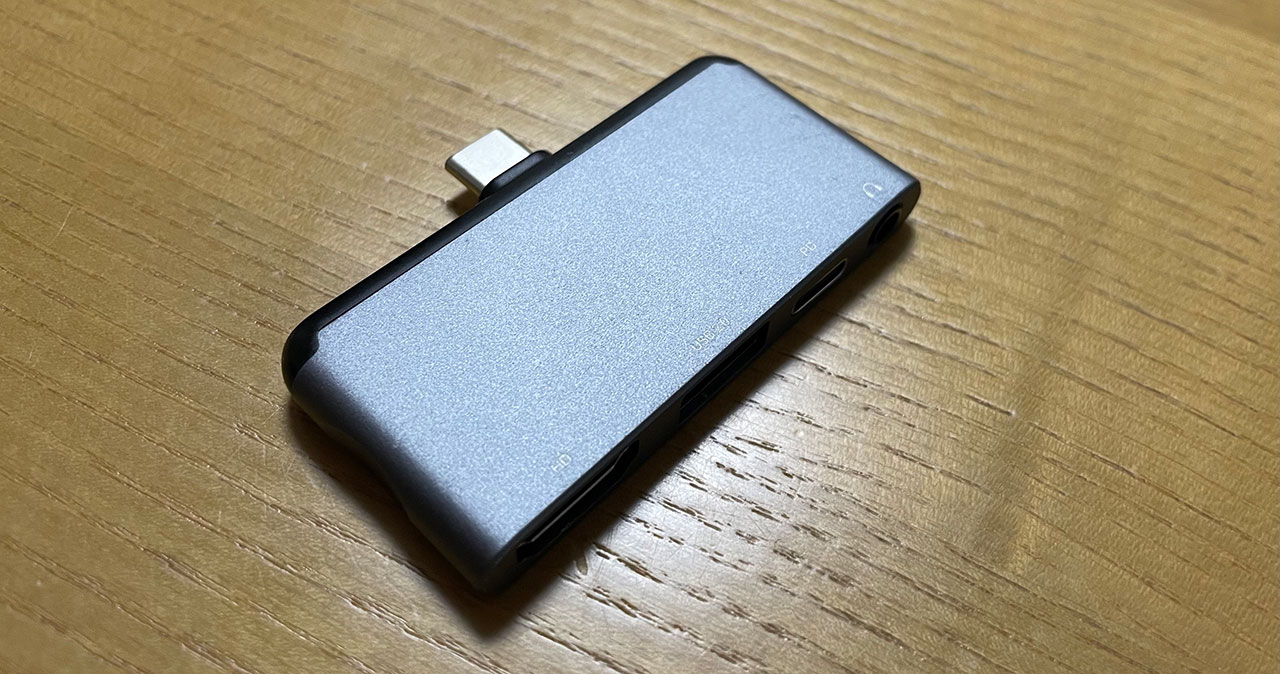 Also, in my personal impression, it may be better to be wary of large file sizes. I think this is due to the OS limits, not the iDR limits, but there is a part that makes me feel a little uneasy. During the verification, I copied several tens of GB of files in units of several GB to the internal storage, but I was plagued by problems many times.
Network
iPadOS, of course, can connect to a network. It can hang on an SMB network and access file servers within the network.
You can read and edit the media of the access destination, but there are still few practical results (NAS-related is convenient, but there are many unexpected troubles). big.
In recent years, many broadcasting stations have also built large-scale NAS networks, and from the viewpoint of security, it is common to connect to the local network with a "cable". The recording materials are also tapeless and are on NAS, so you can access them.
* Apart from whether the iPad is allowed in the network due to security policy.
You can edit using compatible media on the server connected by Davinci Resolve for iPad.
Note: You may want to be very careful when working with networks on your iPad. During the verification, iPadOS was plagued by freezing > restarting many times, and sometimes the screen blacked out in an infinite loop and couldn't handle the process. Please be very careful.
Cloud storage
By using cloud storage in iPadOS, you can use the media in the same storage. I tested out DaVinci Resolve for iPad with iCloud, Dropbox, and Google Drive. You can edit with these shared media, however, since the data is downloaded to the built-in storage once, the amount of built-in storage for that amount is required.
Monitor
Actually, what I really wanted to review the most, but unfortunately I could not access an iPad Pro (M1/M2) for this review, so I can't actually check it, but the assumptions in the specifications of the iPad Pro (M1/M2) and the iPad Air allow for these capabilities.
The iPad Pro (M1/M2) is equipped with a high-performance monitor, suitable for DaVinci Resolve, which emphasizes "color", has Display P3 and 1000/1600nits performance (12.9 inch M2 model), and is portable. Therefore, it can be used for checking with the client and thinking of ideas. Moreover, you can see the "edit screen" that you operate. That's great.
Recent iPads support HDR display, but HDR display on iDR seems to be based on an XDR monitor. As far as I can see the behavior of the iPad Air (4th generation), which seems to be incompatible, the app itself seems to be compatible, so although it is functional, it is limited by the performance of the monitor (highlighted details expression) and I can feel it.
Mac/iOS/iPadOS uses tone mapping for normal HDR display. This is to deal with things with insufficient monitor performance (such as low brightness). However, there is an unavoidable interpolation and cheating is possible. DaVinci Resolve, on the other hand, is an app for "color." I don't appreciate cheating.
Therefore, it probably does not use a tone map, and it probably means that an iPad Pro with XDR is necessary as a monitor that has the performance to support HDR with raw display ("Reference mode" is also for accuracy It doesn't seem to use tonemaps.)
With iPadOS 16.2, the M1/M2 iPad Pro supports a second display other than mirroring on an external monitor. To be honest, the monitor display on the iPad is small, so I would like to operate in a large work space on the external display and see the results on the high-quality iPad Pro screen. Unfortunately, this is something that could not be achieved with the iPad Air (4th generation) (it is unconfirmed whether it can be done with the M1/M2).
* iPad Air (4th generation) → USB-C Alt → External monitor (clean feed) was possible, but it was not possible to display on the opposite monitor (clean feed to iPad).
To connect to the monitor, use a USB-C connection. The iPad's USB-C supports DisplayPort Alternate Mode (hereafter: DP Alt Mode) even at the stage of the iPad Air (4th generation), and if the monitor supports USB-C connection, use a single USB-C cable. connected with Even if you don't have the same input, you can use the monitor with HDMI using the USBC-HDMI conversion.
*It is unknown whether the iPad (10th generation) supports DP Alt Mode.
iPadOS 16.2 also supports HDR monitor connections.
File compatibilityI looked at the compatibility of the main files. Basically iDR is poor in input and output, so most of them are impossible, but I checked just in case.
Native formats such as .drp (DaVinci Resolve Project) worked fine while .dra (DaVinci Resolve Archive) files are not recognizable the container format, so it can be handled with a normal folder structure.
Anything that passed editing sequence information like XML/EDL/AAF didn't work. In the first place, these correspondences are implemented in the "Edit" page, so it may be a mistake they could have been imported to begin with.
BRAW has excellent compatibility, and of course the parameters were adjusted during debayering, and the 4K DCI/60P BRAW data shot with BMPCC4K was played back smoothly. I'm talking about the iPad Air (4th generation).
*Processing speed may be affected by sequence resolution limitations. On the other hand, as a matter of course, it does not support ProRes RAW.
By the way, neither normal ProRes nor iPad Air (4th generation) supported reading (only audio) and writing (not in the menu). Does it mean that you should use iPad Pro (M1/M2) to use iDR properly?
Other RAWs such as RED/R3D, Canon/Cinema RAW Light, CinemaDNG were also confirmed, but they were not supported. CinemaDNG may not support serial number files in the first place.
AVCHD, which is often used as a "handy" when interviewing, can be read as media, but it does not recognize the structure, so it is necessary to dive deep into the hierarchy, and it does not understand spanned clips. Is this a function of the "Media" page in the first place?
MXF was confirmed in OP1a format, but XDCAM and XAVC formats could be read. However, it is not possible to export in each format. Is this a feature of the "Deliver" page?
Regarding LUT, it corresponds to the same as the PC version. Of course, it supports reading from the outside, but it also supports creation.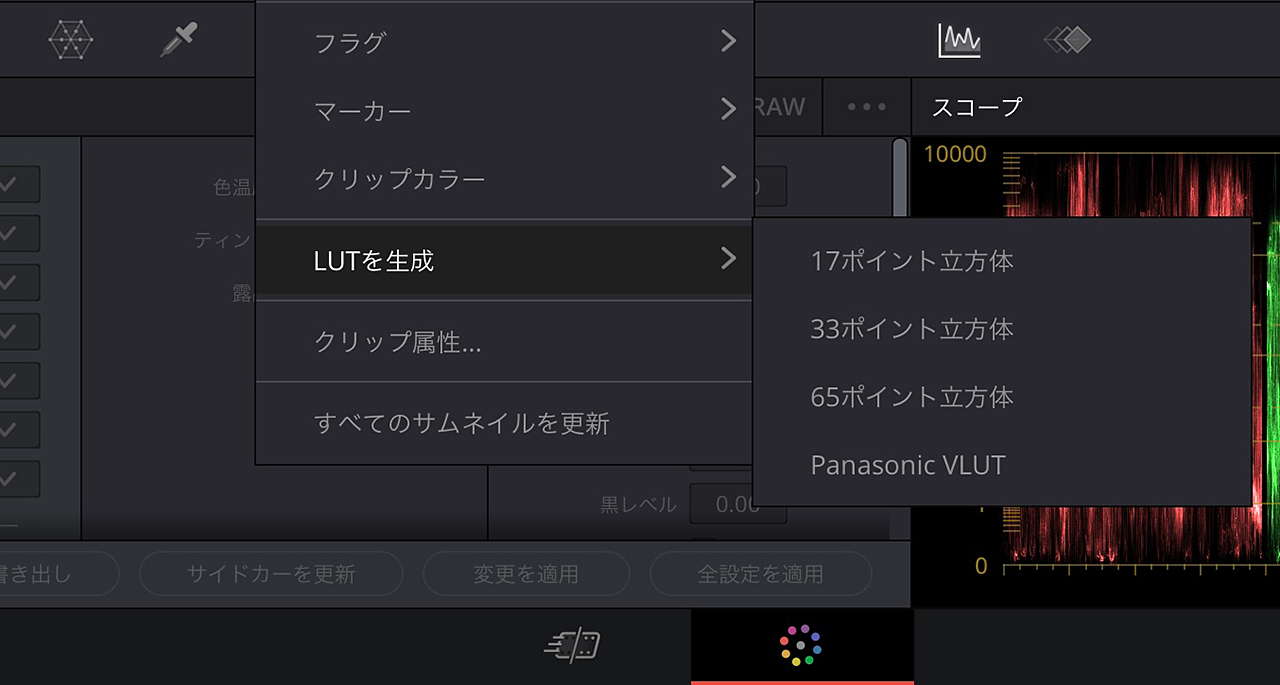 Support for still images
Still images are compatible to be edited, with JPEG/PNG/TIFF/HEIC file types supported. TIFF types are unusually supports alpha channel and 16bit.
Paid version (DaVinci Resolve Studio for iPad)At the moment of original edition (December 27, 2022), you can pay 15,000 yen (roughly $120US) for the paid version of DaVinci Resolve Studio for iPad. This unlocks some restricted functionality.
As mentioned above, the evaluation machine is limited as iPad Air (4th generation) and hardware. Some restricted ResolveFX and functions are released, but it's a hardware-limited environment, so it's not very exciting.
*Because it was made for a fee early on, there may be some parts that differ from the perception of free. I apologize for that part.
The only things that catch my eye are "Voice Isolate" and motion effects (noise reduction). After all, the M1/M2 environment will be the norm.
On the other hand, the number of pages other than "Cut" and "Color" will increase in the future, and among them, there will be a difference in functions between paid and free. It should be evaluated in due time.
Impressions so far, and what to expect moving forward
It's a different story from iDR, but it's a story in terms of OS, but what I felt in this review was anxiety about data handling.
* It is assumed that it is used with iPad Air (4th generation) and is not a recommended environment.
I restarted the OS many times, which is not done in the daily use of the iPad. If you feel unstable in the operation of the OS or if it does not work well, this will fix it. As I mentioned earlier, in our review, we were copying tens of gigabytes of media and playing back clips of several gigabytes, many times higher than we've ever experienced. It may be severe if it is not the M1/M2 generation for such a load that has not been found in tablets so far.
At the same time, I felt that there were few remedies and alternatives to avoid the problem. If it's a PC, there are a lot of numbers/types of connectors and there are some workarounds, but that's not the case with the iPad. Aside from hobbies, I feel uneasy at work.
Good peripherals for editing with iDR
I wrote about "Speed ​​Editor and the style of using a pen" earlier, but honestly, this style is difficult to use, depending on the person, and many people will probably give up. Assuming actual work including that, the need for the following devices is very much evident.
Keyboard
In the current generation of editors, keyboard operation is overwhelmingly fast, and many people would prefer keyboard operation. I think it's all the more so because I often see sports broadcasts and news editing sites. Everyone edits by hitting the keyboard at high speed with the momentum of breaking the keycap (actually breaking). If you ask them, it's like, "You can't just go round and round" (excluding EVS). If you want speed, you'll need a keyboard.
Mouse/trackpad
When using a pen, the hand holding the pen covers the screen and makes it difficult to see. The same is true for fingers, and the UI is so fine that it is difficult to use with fingers, making it difficult to use, and there is also the problem of sebum. It is also difficult to operate with a pen or hand while it is leaning. You will end up with a mouse or trackpad device.
Numeric keypad
You will also need a numeric keypad for business use. It is good for hobbyists and YouTubers because there is no restriction on frame accuracy, but it is important for business people.
"Speed ​​Editor" doesn't even have a numeric keypad like hitting the time code and there's no cursor. In other words, it is not possible to jump to the target edit point by itself. You need a keyboard to do that.
In that sense, it is difficult for business purposes. Therefore, a separate numeric keypad is required. There is a big difference with or without it. Of course, a keyboard with a numeric keypad is fine.
*If there is something that corresponds. Many keyboards for iPad are small and do not have a numeric keypad.
If you can use the "DaVinci Resolve Editor Keyboard", you can put things together to some extent, become smart, and have a clutch on the search dial, which is a great advantage, but when I contacted Blackmagic Design, it seems that iDR does not support it.
External storage
External storage such as SSD is also required. Based on my experience in reviewing the input/output with the internal storage, I was honestly not impressed with the reliability. Also, while the built-in storage is certainly fast, if media data is to be transferred to a PC, it would be better to keep it in the external storage. As I mentioned earlier, I feel that this area is not well done.
Ethernet adapter
Of course, this is not the case for everyone, but it is necessary when using a NAS with a wired connection. Of course, it is possible to connect Wi-Fi, but in recent years, some companies/broadcasting stations have banned Wi-Fi from the viewpoint of security, as well as speed issues (regardless of whether it is protected) ). It will be the means moving forward, with NAS.
External display
It's an element that I regret not being able to review this time, but it's an image that's better to have. Even the largest iPad is 12.9 inches (2732 x 2048 264ppi). Although the resolution is high, since it is assumed to be used in HiDPI, the displayed UI is large and the display area is narrow.
Those who have used DaVinci Resolve on a 13-inch PC (such as a 2560 x 1600 227ppi 13.3 inches on a 13-inch MacBook Pro) will know that the work space is small and the environment is quite stressful.
* Reference iPad Air (4th generation) 2360 x 1640 264ppi 10.9 inches
DaVinci Resolve Project Server (DRPS)
If you are working with multiple people, I would like to consider introducing DRPS. In addition to being able to use collaboration work, as a result, if there is a problem with the terminal, it will be an insurance that can be quickly transferred to another terminal. If it is used in combination with NAS, the greatest advantage of iDR is that editing media can be easily prepared.
Installation is very easy, either by using the "Blackmagic Cloud" service provided by Blackmagic Design, or by installing the "Blackmagic Cloud Pod/Server". If you want to keep costs down, install the company's published "DaVinci Resolve Project Server" on a suitable PC and deploy it locally.

In my case, for operation verification (only for verification purposes regardless of speed), I have DRPS for projects and an SMB server for sharing media files on a local network on one Mac. This is nothing special and can be done by following the instructions on the screen.
*Note that collaboration settings cannot be made from the iPad.
System image by application
As a whole
Perhaps the image that leans on this product is a compact image of "iPad + Speed ​​Editor" only. One can imagine editing while relaxing on the sofa with just an iPad, but unfortunately I don't think these are actually possible. Of course it's possible, but it would be a hassle. The image of actually using it is rather an image of being full on the desk.
I think there are opinions about screen touch, but there are things that I think should be avoided for business use. Editors do QC (Quality Check) of video during editing without being aware of it. Even more so for broadcast applications. If you can't see it from the sebum stains from your touch, you can't even look at it. In that sense, I think that an operation device such as a keyboard is necessary.
Hobbyist
Most people would like to keep the cost down and enjoy using it if possible. But I would recommend a mouse/trackpad and external storage. As mentioned above, the mouse/trackpad has elements that cover the screen with a pen or hand, so it is difficult to use with iDR, which has a fine interface. The external storage is not only for managing data, but also for supplementing the capacity of the internal storage.
Regarding data management, there is also the meaning of data protection. In the unlikely event that there is a problem with the iPad, the internal storage cannot rescue the data. If it is a PC, there are various things such as taking out the storage even if it is disassembled in the worst case, but it is impossible with the iPad.
If it is an external storage, it is operated in a general format on the iPad, so all you have to do is connect it to a PC that supports that format.
*Be aware of format restrictions in advance. A PC is required for formatting.
Regarding the capacity, it is the cost for the internal storage. Speed ​​will be sacrificed, but is it divisible? I would at least recommend an SSD. And the story so far has been on USB-C (excluding the iPad 10th generation), and Lightning should be avoided due to speed limits.
For business use
In addition to the equipment introduced earlier, I want a keyboard, numeric keypad, and Ethernet adapter.
By using a keyboard, you will be freed from the hassle of being interrupted by a software keyboard, and you will be able to use the timecode to make jumps and determine durations, etc., and the presence of a numeric keypad will become indispensable.
As mentioned earlier, an Ethernet adapter will be essential if you are working with NAS or going in and out of a company or broadcasting station.
Considering these many devices, the consideration of USB-C hubs comes to mind. When installing, I would like to check the speed of the USB port and the opening of the USB-C PD port for power supply. There will also be an SD card reader and an audio port, which will be discussed later.
Regarding audio, recent iPads do not have output terminals, so consideration is necessary. If it is for work, it may be possible to divide it with Bluetooth. The sampling rate has been reduced due to the restrictions of the standard, and although there is a bad image regarding latency, latency seems to be acceptable in recent years, so it will be good for work.
Also, iDR's audio is currently stereo 2ch. Dual mono editing requires assignment in the mixer after output.
Anticipated use and suggestions
All in all, iDR is a great piece of high-performance, high-performance software, and even just touching its features will satisfy you in many ways. It is not "for the user group who uses tablets" so far, but "ported to iPadOS".
On the other hand, it takes a certain amount of knowledge and effort to create the essential images. You will often be forced to learn at the same time as editing work. I don't think it's "easy". With that in mind, it will be a wonderful experience.
Another thing to pay attention to is the "Cut" page. At the time of writing this article, there are many review videos posted on video sites and I'm watching them, but I think they all have a hard time. The 'Cut' page is an extension of the old 'Linear Editing' approach, and is simply 'unusable' with the current general 'Non-Linear Editing' concept.
It is up to the editor to decide whether or not to use it. This is not a performance issue, but a "concept" difference.
In terms of functions, there are some parts that are "deliberately" narrowed down due to other pages, so I would like to keep in mind. An "Edit" page will probably be added in the future, so don't get hung up on it.
Hobbies
As mentioned above, the key to using iDR is the "Cut" page, and the impression here will greatly change the evaluation.
The way of thinking will change from before, so if you have even a little knowledge of how to operate other editing software, it is better to throw away that knowledge. In some cases, it causes confusion and lowers the evaluation.
The editing approach looks quite different, but it's surprisingly similar to iMovie. I feel like I'm spinning a video in my head.
It is not suitable for those that use many short snap-like videos (of course, it is not impossible). It is suitable for the feeling of spinning images with a certain scale. It's just like weaving a single line. It is different from the general NLE "freely paste" concept.
I wrote a complaint about "Speed ​​Editor" earlier, but if there are no constraints such as length in production, it will be a good one. It also works well with the "Cut" page (it was originally intended to be used in conjunction with it. There's also a "Split" button).
The enjoyment of a film is not only the result of its production, but also its process. If you can afford the cost, it would be nice to face the video carefully with "Speed ​​Editor".
For business use
There is no problem in handling progressive video such as general Internet video, but caution is required for broadcast applications and commercial video content that use 59.94i. This is not limited to iDR, DaVinci Resolve itself is not good at interlace processing.
Business people may have tried it once and know it, but I think the first time I evaluated it was around Ver. do not do. Technically, the process is correct, but it takes time because it does extra processing. There is also the problem that the smallest unit of the timeline is a field, which is both good and bad. Therefore, DaVinci Resolve, which sells for processing speed, may lose in speed. iDR also inherits it.
Also, at this stage, it is possible to read MPEG2 50 Mbps in MXF OP1a format, which is XDCAM HD data that is standardly used in broadcast content, but it is not possible to write it out (it is possible in the PC version).
Assuming that a project server has been introduced, collaboration work with a PC on the "Color" page would be effective. In the collaboration on the "Color" page, not only the color adjustment work by the node, but also the still of the content is synchronized. It is also possible to have a junior colorist work side by side with the main colorist on an iPad to work on the base color collection in parallel. In addition, it is also possible to open the contents of the project being worked on on the PC on the iPad and adjust it while checking it by the client and reflect it in the project.
The "Cut" page is pretty annoying. If you already have an established style, there's no need to force a "Cut" page. It's probably best to wait in anticipation of exiting the "Edit" page.
By the way, the story so far assumes that there is a PC environment that will be the mother ship. Also, as mentioned above, DaVinci Resolve is highly functional, so it is difficult to learn. For organizations, iDR will be a good learning partner for new hire training.
Summary
If you like, let's move on to the summary of the reviews.
The evaluation criteria to be described from now on are based on the low-priced 12.9-inch iPad Pro Wi-Fi 512GB (M2) available now.
Since the correspondence of functions changes depending on the hardware performance, we chose the recommended model, and as mentioned earlier, a larger monitor size is preferable, so we chose 12.9 inches. Since the storage is locally pooled in the cloud as before, it is the minimum necessary for correspondence. Of course, more is desirable.
*We do not guarantee the operation of the devices introduced.
How about the cost?
Considering the actual operation, the system is expensive compared to the image. With peripheral equipment, it will be in the latter half of the 200,000 yen range. In terms of price, a 14-inch MacBook Pro can be seen.
As software, the current iDR is not equipped with all pages even as a paid version, and there are various other restrictions. It pales in comparison to the paid version of the PC version (DaVinci Resolve Studio). It is an amount that requires a certain degree of preparedness.
Should you use it with little experience with DaVinci?
If you are using the PC version of DaVinci Resolve, you should definitely try the free version. The benefits of the "Color" page for collaborative work are great even in the free version. After getting a feel for it, I think you can consider paying for it.
On the other hand, if you are a hobbyist, I think you can consider introducing it while learning slowly from the free version without rushing. Although the usability is different, there are many functions similar to the PC version, so you will be able to effectively use the information that is overflowing on the net and learn.
What about "problems?"
It is still too early to judge whether the "direction" of the "problem" is right or wrong. Because it's just started.
As mentioned above, the tablet version so far has had the overall specs significantly lower than the PC version for various reasons. This is to reduce the spec load considering the ability of the user who is supposed to use it and the support for a wide range of terminals.
Contrary to that, iDR has brought out high-performance M1/M2 with less compromise (honestly, I think the UI for tablets is the minimum).
At the moment, LumaFusion from LumaTouch is the one that balances this middle ground (more functional?). It will be interesting to see how iDR works with the smoky tablet video editing genre.
There are a few manufacturers who are still silent in this market. Perhaps the manufacturer will also keep an eye on DaVinci Resolve for iPad and see if trends to determine its direction.
Summary
I regret that I could not verify this app with iPad Pro (M2). I hope to be able to verify it on the iPad Pro (M1/M2) as soon as possible.
Regarding the evaluation, I think there was a part of the evaluation that was strict, assuming a field beyond the image, but I feel the possibility up to that range. I would like to congratulate and thank Blackmagic Design for producing an interesting product called "DaVinci Resolve for iPad".
Finally, I will write down the contents of the questions I asked Blackmagic Design and the answers I received.
Author:
What kind of user group is "DaVinci Resolve for iPad" aimed at?
Blackmagic Design (BMD):
It is not particularly limited.
We hope that it will be used by a wide range of customers, from hobbyist amateurs to high-end post-production professionals.
The iPad version of DaVinci Resolve was one of the most requested by users, so I think it's very meaningful to be able to meet those many requests.
Author:
Will there be an Android version for Linux like iPadOS for macOS?
BMD:
There are no plans at this time.
Author:
I think the "Blackmagic Cloud Pod/Server" is a good combination, but are there any products in your product lineup that would be good to use together?
BMD:
In addition to project sharing on "Blackmagic Cloud", I think "Speed ​​Editor" is a good combination as hardware.
Author:
Will we be able to use products that connect to video equipment such as "UltraStudio"?
BMD:
There are no plans at this time.
(at the time of edition: December 27, 2022).
WRITER PROFILE
Representative of Termigan Designs. He works behind the scenes for technical matters such as training, technical commentary, and document creation such as manuals.