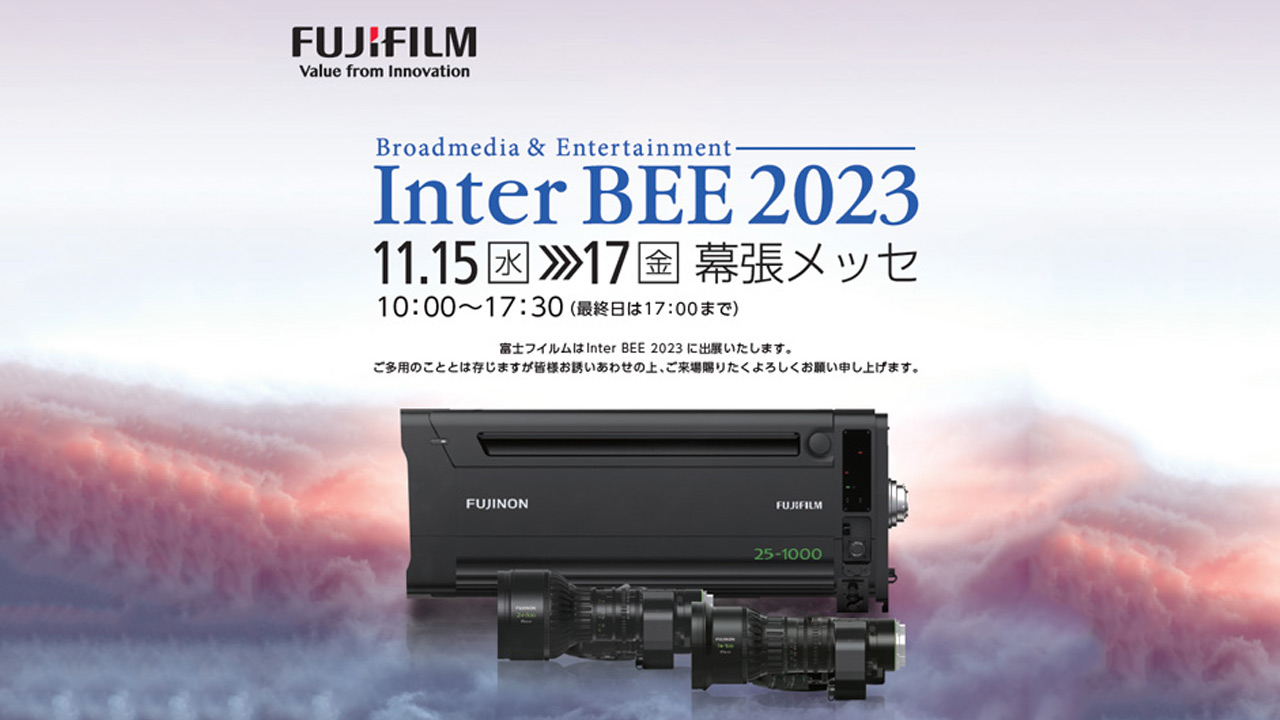 Fujifilm Corporation will exhibit at "InterBEE 2023." The event is to be held from November 15th to 17th at Makuhari Messe. Fujifilm will exhibit products that combine FUJIFILM's optical technology, such as broadcast lenses.
The main exhibit contents are as follows.
New Broadcasting Lens
Fujifilm plans to unveil the prototype of "HZK24-300" at InterBEE 2023, for the first time in the world. Also on display will be the "HZK Wide" with a focal length of 14-100mm. Guests can experience the "Duvo series" lens, which combines cinema-like image expression with the operability of broadcast lenses. The B4 mount "4K/UA series" will also be on display.
X/GFX Cinema
This camera will be exhibited in a cinema rigging. This combines the "GFX100 II" equipped with a 102 million pixel large format image sensor (43.8 mm wide x 32.9 mm high = 55 mm diagonal) and the large format sensor compatible "Premista". With the "X-H2S", which achieves high-speed readout, users can experience the "remote recording function" that can be operated from a browser on up to four devices.
Z projector
A demonstration of multi-screen projection and immersive space using the space production projector "Z8000" will be held.