Adobe has announced the addition of a new "Recolor Vectors" feature with generative AI to "Firefly."
Firefly is Adobe's new generative AI model for image and text effects announced in March 2023 and is currently in beta.
Firefly allows a computer to generate content based on advanced machine learning models, simply by giving instructions to the computer. By fundamentally changing the interaction between creators and computers to something more natural, intuitive and powerful, AI's possibilities and capabilities can be exponentially advanced.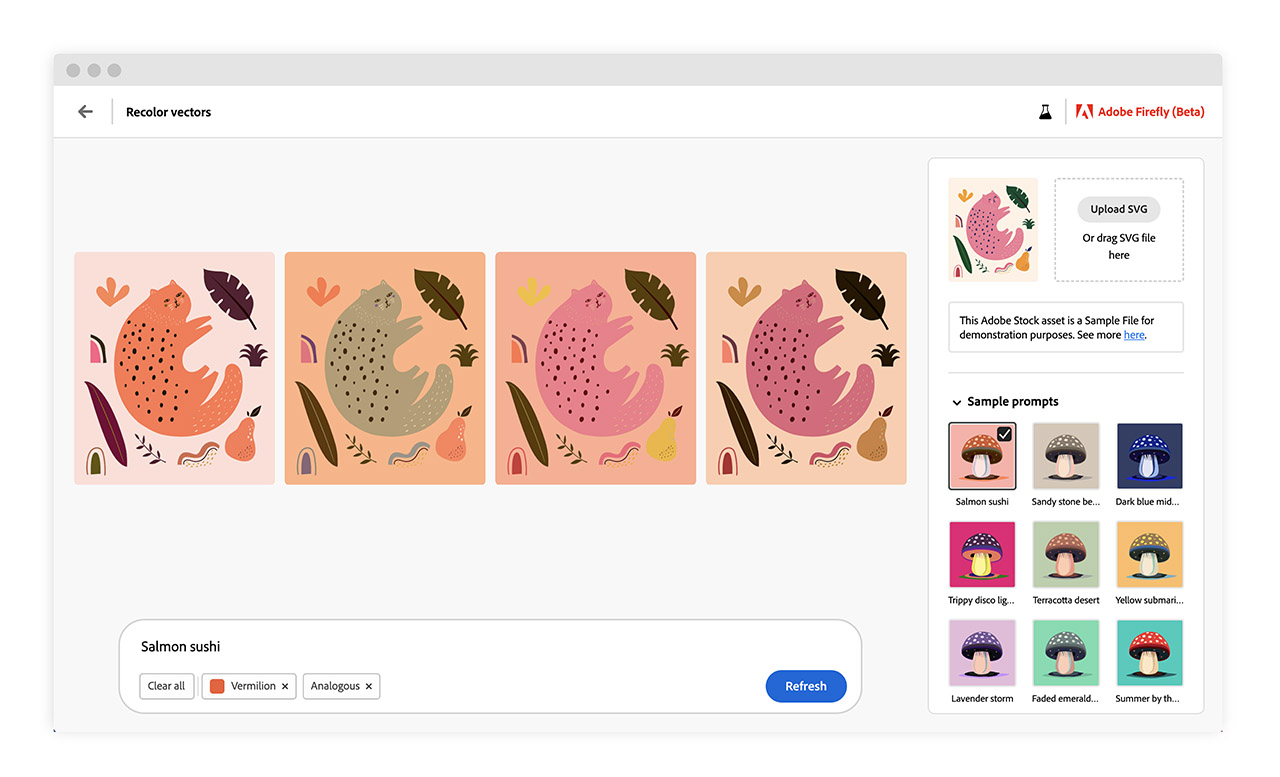 The new "Recolor Vectors" function equipped with generative AI is as follows.
Instantly generate color and color palette variations by entering detailed text

​​Use the dropdown menu to generate different vector styles to suit your creative needs

Instantly generate multiple color options to embody your vision for creative support and inspiration
New vector tools added to Adobe Firefly extend creative capabilities and speed up time-consuming tasks. For example, you can quickly generate color renderings in different formats or create dark and light mode UI variations.
In addition, there was a restructuring of the colors of the artwork in all aspects, such as modifications according to the client's instructions, compliance with brand requirements, creation of SNS graphics, development of corporate logos, creation of poster designs, and compositing with Adobe Photoshop. Sometimes even faster with these tools. The work can be completed in seconds to minutes, leading to significant time and cost savings.
Vector's new features are just one of several creative features that Adobe plans to add to the upcoming Firefly beta. A set of generative AI-powered vector capabilities will eventually be integrated into Adobe Illustrator, with plans to make it available directly within users' workflows.