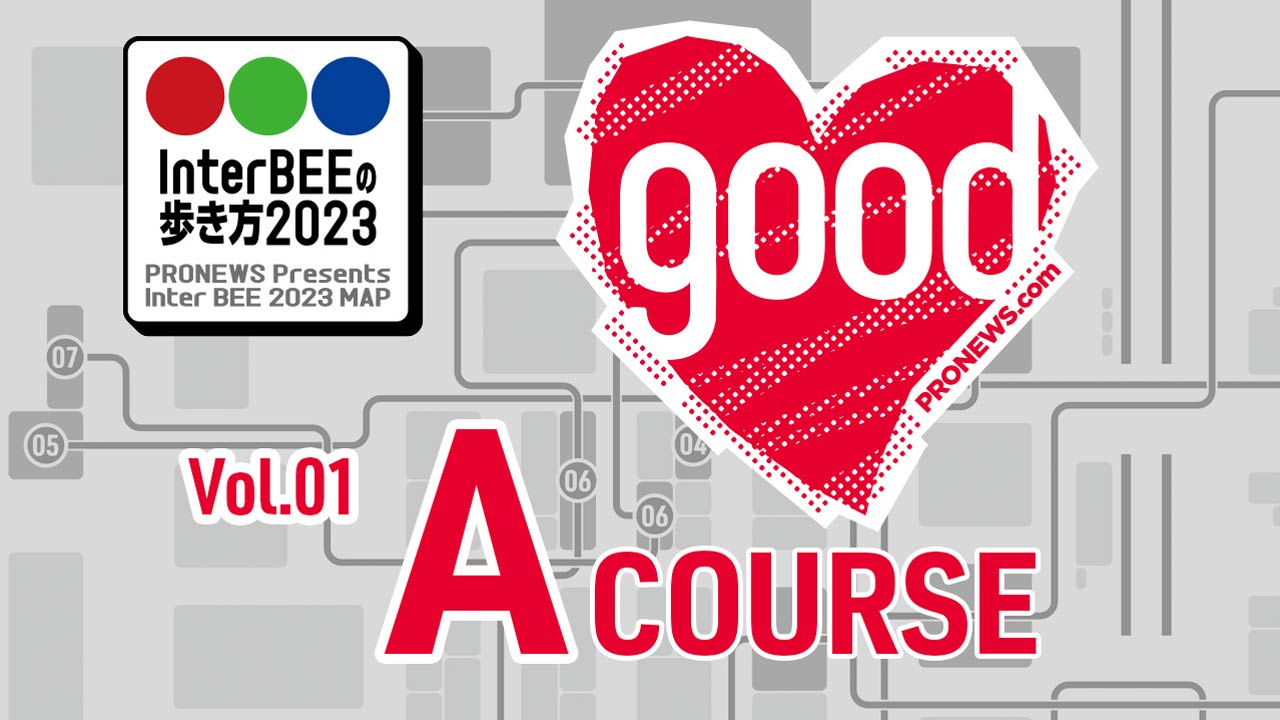 This year at InterBEE 2023, The 35mm full-frame sensor camera is now becoming mainstream, and there are a variety of lenses that take advantage of it. This InterBEE Walking Tour covers ground of the various camera makers, along with lens makers and other companies that make products for videography.
InterBEE Walking Tour Stop 01: Nikon
Mirrorless Camera "Z8"
The new Z8 from Nikon condenses the high functionality of its flagship "Z9" into a compact and lightweight body. Robust and reliable, suitable for a wide variety of scenes including landscapes, wild birds, airplanes, weddings, and portraits. For video creators and photographers, this camera offers a new shooting experience with its high mobility, excellent operability and capture performance, and the highest descriptive performance.
InterBEE Walking Tour Stop 02: Blackmagic Design
"Blackmagic Cinema Camera 6K"
The compact Blackmagic Cinema Camera 6K digital film camera is equipped with a full-frame 35mm sensor. More details on the sensor, it shoots 6K DCI (6048 x 3200) up to 48fps, 4K DCI (4096 x 2160) up to 60fps, and full HD recording up to 120fps are possible. It's about the same size as the Blackmagic Pocket Cinema Camera 6K series, and can be handled with one hand.
The lens mount uses L mount. Various lenses can be attached via the conversion mount. Additionally, this camera can now use CFexpress cards and USB-C connected SSDs as recording media.
InterBEE Walking Tour Stop 03: Sony Marketing
"BURANO" CineAlta Camera
Sony's new "BURANO" CineAlta Line camera is 33% lighter than VENICE 2, and equipped with an 8.6K full-frame image sensor to achieve high-quality images. It has both advanced optical in-body image stabilization and an electronic variable ND filter, making it the first PL mount camera to use in-body image stabilization. It supports fast hybrid AF and AI-based subject recognition AF. In addition, touch focus using the monitor is possible when using an E-mount lens.
InterBEE Walking Tour Stop 04: Fujifilm
"FUJINON HZK24-300mm" Broadcasting Zoom Lens
The new "FUJINON HZK24-300mm" broadcast zoom lens uses a dual format system that supports two large sensors, achieving both cinema-like image expression and the operability of a broadcast lens. In particular, video expressions that take advantage of the shallow depth of field are possible. The compact and lightweight design improves maneuverability during sports and live broadcasts.
The focal length is 24-300mm and has a 12.5x zoom. With a compact size of 270.5mm in total length and 2.95kg in weight, it also ensures operability as a broadcasting lens. It is easy to carry on one's shoulder, and can be hand-held using a Steadicam. Users can also take high-angle shots using a crane.
InterBEE Walking Tour Stop 05: Canon/Canon Marketing Japan
Single focus "PRIME Lens" series
Canon has newly developed the "RF PRIME" series. It is now possible to attach RF PRIME lenses directly to cameras such as the "EOS R5 C" and "EOS C70" without using a genuine mount adapter. The RF PRIME series inherits the functions of the EF mount PRIME series, while adding new functions that take into account lens characteristics when shooting video. Compatible with 35mm full-frame cameras, it has a bright T value and multiple aperture blades to achieve natural bokeh and low-light photography.
It also uses the same design as Canon's PRIME lens series, making it easy to change lenses and use operating accessories.
InterBEE Walking Tour Stop 06: Sigma (#2516)
"FF High Speed ​​Prime Line" series
SIGMA's cine lenses, which boast high cost performance, are increasingly being used in Japanese drama series. At this year's SIGMA booth, they are planning various demonstration exhibits regarding these cine lens. SIGMA engineers also will showcase sample usages of these lenses.